Parents Win: Colorado Schools End Sex Ed Program That Exposed Children to Porn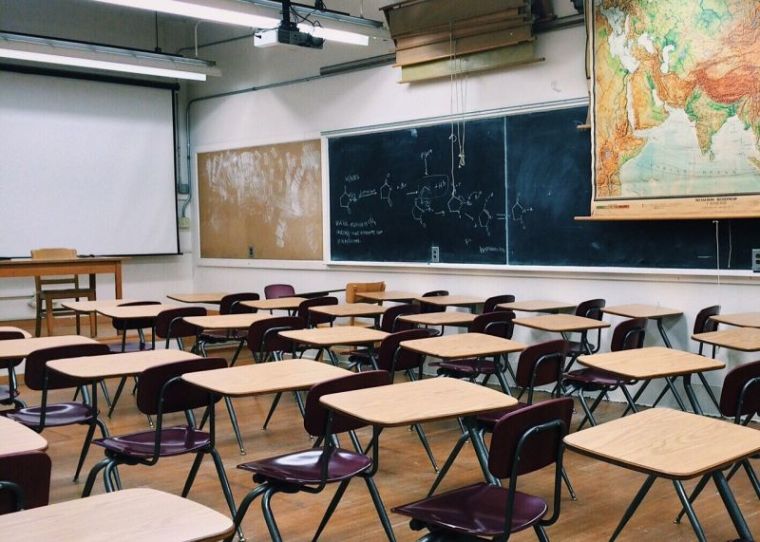 One of Colorado's largest school districts has agreed to discontinue using products from a company that parents say exposed their children to "horrific" porn images.
Thomas More Society, which has been assisting the concerned Colorado parents for close to two years, revealed that the Denver-area Cherry Creek School District decided on Friday to stop using products from EBSCO, the database company in question.
Parents have accused EBESCO of embedding pornography in its databases, which are used by children in 55,000 elementary schools, middle schools and high schools across the United States.
Aurora parents said back in September 2016 that they found that the EBSCO databases, which are meant to be age-appropriate and reliable, contain hardcore pornography that can be easily accessible by unsuspecting children searching for unrelated topics on the databases.
"We had a child [in] one of the Cherry Creek Middle Schools and we found large volumes of pornographic material," Robin Paterson, one of the parents, told KUSA-TV.
Drew Paterson added: "There was some horrific images and text."
The Cherry Creek School District responded to the development in a statement that did not specifically mention the pornography complaints.
"The Cherry Creek School District has chosen to go with a different vendor for delivering database systems to students this year," the message read.
"We worked with EBSCO for over a year-and-a-half to address concerns raised by parents. Ultimately, we were not satisfied by EBSCO's response to our requests for them to identify and remove objectionable content from their middle and high school databases," it added.
"This is a one-year decision and will be reviewed again in the future to determine which databases will best serve our students."
Other districts in the past have also severed their ties with EBSCO, including Denver Public Schools, which dropped the company on June 30. The Douglas County School District made the same decision in 2017.
Robin Paterson said that parents are "just happy the school district finally is doing the right thing," even if it has taken two years of efforts.
She added that Cherry Creek School District has not so far admitted that its decision to drop EBSCO has anything to do with the parents' concerns, but noted that the district was not looking at the problem until it started being pressured to do so.
"Without parental pressure, it's highly unlikely Cherry Creek would have discontinued buying EBSCO products. So we look at this as a victory for parents' rights," Paterson said.
Thomas More Society Senior Counsel Matt Heffron revealed that the law group had been preparing a lawsuit against Cherry Creek, before the school district made its announcement on Friday.
The firm has in the past supported parents in other fights against pornography in school. In April, parents at a high school in Chicago claimed victory after a controversial sex education program promoting "casual hook-up sex" and porn was postponed following complaints.