Colorado Wildfires 2013 Maps, Updates: Black Forest Fire Sparks Wider Evacuations, 2 Deaths - Latest Info (VIDEO, PHOTOS)
The Colorado wildfires are continuing to devastate the region, with the Black Forest fire now officially the worst the state has ever seen.
Huge swaths of land around the Colorado Springs have been engulfed in flames, as charred land and huge clouds of dust are left in the wake of the enormous fire.
More than 360 homes have been forcibly evacuated on Friday as officials work tirelessly to get residents out of harms way as the ferocious fire continues to run wild.
Two people were also found dead on Thursday; victims of the Black Forest fire, which is still only reportedly 5 percent contained. The two victims were found in a car in a garage inside the burn area. According to the El Paso County Sheriff, all indications were that the pair were attempting to leave the area, but had simply moved too late and got caught in the fast-moving flames.
"The area is heavily wooded with a narrow driveway in with an "L" off of it," said El Paso County Sheriff Terry Maketa. "It's in a high-temperature burn area where the fire had obviously crowned and coming through the tops of the trees."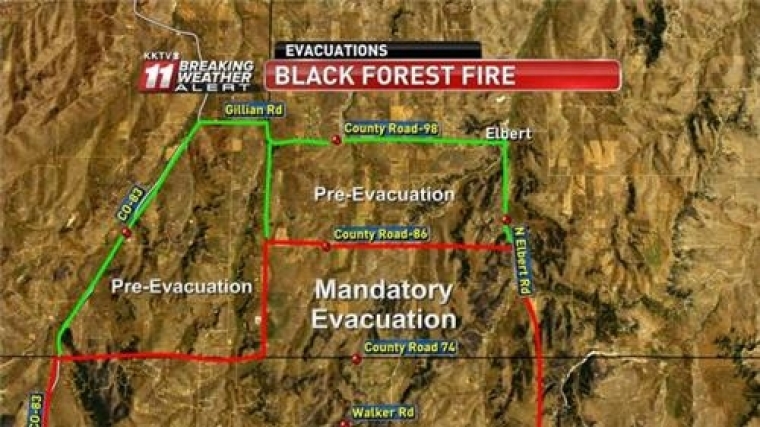 The Black Forest fire has destroyed nearly 400 homes, making it the most destructive in Colorado history.
Authorities still are unclear on the cause of the fire, and investigators are currently focusing their efforts on the areas believed to be where the fire originated.
Early on Thursday, officials expanded the evacuation area to parts of northern Colorado Springs, sparking thousands more people to be put under evacuation orders.
By Thursday night the Black Forest wildfire had consumed just under 16,000 acres, and more than 38,000 people across 13,000 homes have been evacuated or affected by the evacuations in place.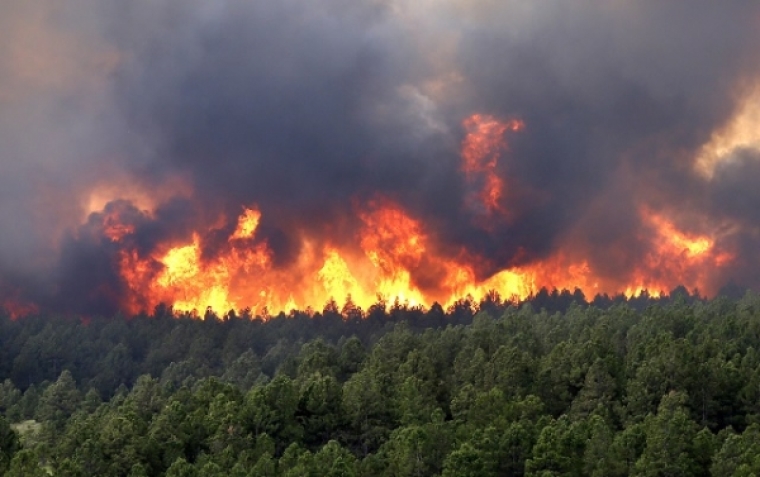 More than 750 firefighters have been drafted in to fight the blaze, with huge air tankers dropping slurry, and Chinook helicopters going back and forth making water drops.
The destruction caused by the Black Forest fire has surpassed last June's Waldo Canyon fire, which burned 347 homes, killed two people and caused $353 million in insurance claims just 15 miles to the southwest.
Here is a video news report into the devastating fires:
2 Dead In Black Forest Fire, More Evacuations Ordered