Comedian Michael Jr.'s First-Ever 'No Show' Gives Back to Foster Family of 12 Children (Interview)
Comedian Michael Jr.'s First-Ever 'No Show' Gives Back to Foster Family of 12 Children (Interview)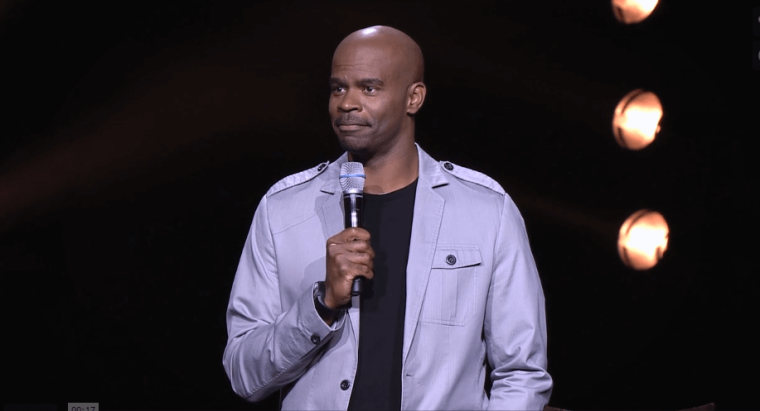 Comedian Michael Jr. travels the world entertaining people with his brand of stand-up comedy, but he also uses his God-given talents and resources to help others who are facing desperate circumstances.
Using his ingenuity and a little star power, Michael Jr. was recently able to garner enough support to help a struggling foster family in need.
Tim and Keri Richardson, a couple who has fostered more than 70 children over the years, currently has a blended household of 12 children that includes five biological and seven foster children. The family recently hit hard times and were struggling to make ends meet. Adding insult to injury, one of their vehicles was stolen which left them with only one means of transportation. The family had previously ran a Go Fund Me campaign seeking to raise $10,000, but only received $390 in contributions.
Comedian Michael Jr. first learned about the Richardsons' plight when his wife received an email about their circumstances and brought it to his attention. The comedian, a devout believer who often incorporates Christian themes into his comedy routines, wanted to help. But he also wanted to be sensitive to the Holy Spirit before taking action.
"I did want to give," he told The Christian Post. "Whenever I give, I want to give out of obedience, I don't want to just give because I feel like giving. I want to make sure that I feel like I'm supposed to give."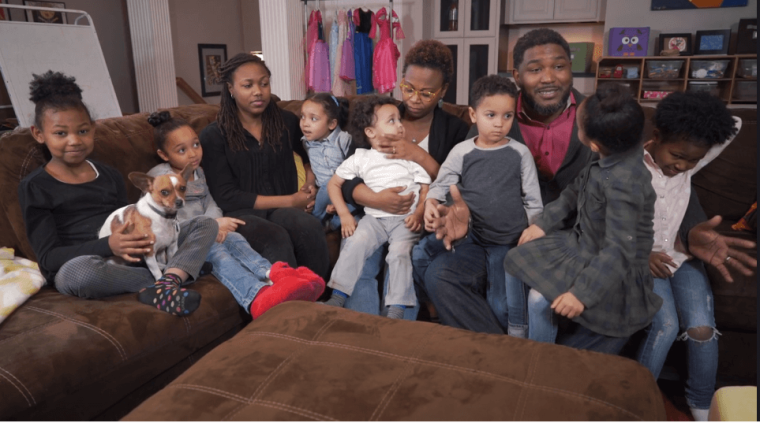 Michael Jr. said he learned that the Richardsons are a family that often gives to others, so he was confused as to why, when they were in need of help, they got such little response. That's when he decided to create a fundraising video to increase the visibility of the family's situation in hopes of meeting their financial needs.
But upon further deliberation, Michael Jr. decided to do more than create a fundraising video. He wanted to use his platform to help the family get a new vehicle. While he initially came up with the idea of directly donating proceeds from his sold-out comedy shows to the family, he also wanted to get the community involved.
That's when the comedian came up with the plan to host a comedy show fundraiser — with a twist. Michael Jr. decided to do what he called a "No Show" where patrons purchased tickets to a performance that would never be held. The cost of the tickets would be a true donation to the RIchardsons because patrons got nothing in return [no stand-up show].
"I wanted to see if people would give even though there wasn't going to be anything in return," Michael Jr. told CP.
"The people who bought tickets understood," he said. "On the back of the ticket it actually said, 'This is a ticket to a show that will not happen. But this is not a tax deduction. You are actually paying for a ticket.' I wanted people to buy a ticket just to help the family. Not to do or give me anything in return."
The comic presented the "No Show" opportunity at the end of five of his regular comedy shows. "At five of my shows we told people about the 'No Show' and gave them the opportunity to buy tickets. So not only were these ticket buyers buying a ticket to [my] show, they were [also] buying a ticket to a show that wouldn't happen; they were buying a ticket to a show at the end of a show, which is just amazing."
A Chevy dealership in Dallas, Texas, Freedom Chevrolet, decided to join the community effort by providing a vehicle for the Richardsons at-cost and purchasing $2,000 worth of "No Show" tickets.
After all of the proceeds were collected from tickets purchased for the "No Show," Michael Jr. gathered the Richardsons and their friends at their home to watch the fundraising video he made for them. That's when he opened the door of their home and invited the family to jump into their new Nissan NV Passenger van. The Richardsons were shocked and reduced to tears as their children raced to look at the new vehicle.
In a spine tingling moment, unbeknownst to Michael Jr. and the owner of the dealership, the Nissan NV Passenger van was the vehicle the Richardsons had been praying for and had posted on their refrigerator for the last two years, along with the words: "God is awesome. This is our car. Reach for our goal."
"We didn't even know that. We found that picture on their refrigerator and I was just blown away," Michael Jr. told CP. "They had been believing that somehow they would be able to get that vehicle. That picture had been on their refrigerator for two years. With God everything is possible."
Providing the family with the vehicle they had been praying for was confirmation for Michael Jr. that he and other donors were doing the right thing. "We were doing what was in line with what we felt like God wanted. I wanted to do what He would have me to do."