Comfort, narcissism, doubt: Ministry experts list biggest challenges to reaching new generation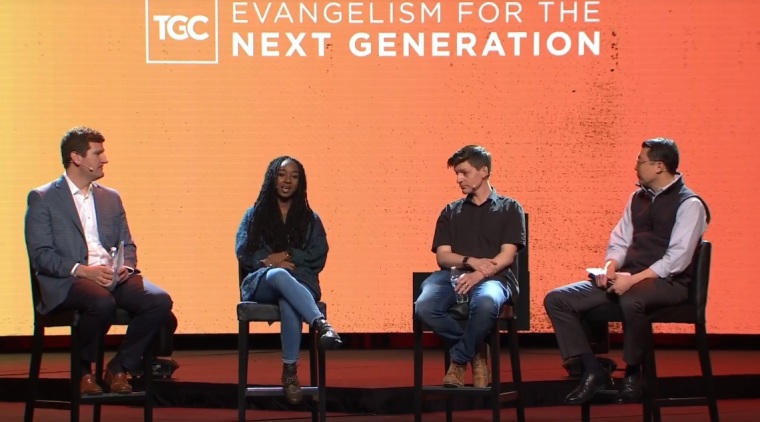 A panel of experts on evangelizing the rising generation and the millennial generation believe that issues like "comfort," "narcissism" and "doubt" are the biggest challenges in reaching young people.
"The dangers of narcissism are just huge, especially in a social media age and especially for younger people," said Glen Scrivener, an Australian evangelist and director of the ministry Speak Life who works in the United Kingdom. He pointed out that in the original Narcissus myth, the main character was in love not just with himself but also the image of himself.
"Something very interesting in an Instagram age, that we fall in love not even with ourselves, but we fall in love with the curated image of ourselves that we project out into the world. And yet, it's so empty, it's so hollow."
Scrivener was part of a panel titled "Youth Are Not the Future: The Urgent Task of Evangelism Today" at The Gospel Coalition conference in Indianapolis, Indiana, on Monday. He was responding to a question posed by Cameron Cole, director of children, youth, and family at the Cathedral Church of the Advent in Birmingham, Alabama, and moderator for the panel, on "some of the most common idols" that prevent young people from becoming Christian.
"As we talk about trying to lead kids to Christ, we often see that there are idols that they cling to that they don't want to let go of in order to surrender themselves to the Lordship of Jesus," said Cole.
Scrivener connected the curated imagery that people put on social media to the prizing of "authenticity" in digital media and the culture.
"This age is so hungry for authenticity and maybe it's because we're all fronts, we are all show, we're all taking the selfie 17 times and putting the filter on it and getting it out there," he stated.
Jackie Hill Perry, an author and artist, said that she believed a major issue was what she described as "addiction to doubt."   
Perry described it as "wrestling for the sake of wrestling, but never really wanting to come to a conclusion on something that you have to now submit to."
"Having all these questions of the text, which you should have, having all these questions of Jesus, which you should have, but when you get some type of resolve or some type of answer, now you have a question of the answer," continued Perry.
"You don't even want the answer. You just are addicted to questioning it. I think I see that a lot. I think that's an idol where it's like you don't really want to know."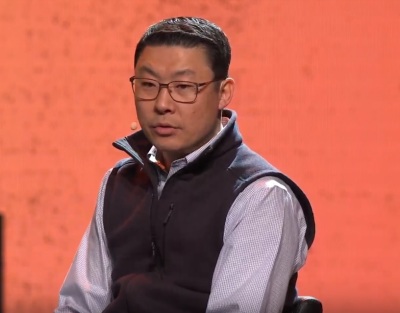 Stephen Um, senior minister of Citylife Presbyterian Church in Boston, Massachusetts, and the president of the Center for Gospel Culture, answered that he found "comfort" to be an "idol" for young people.
Um referenced two books, The Coddling of the American Mind and iGen, in arguing that there is a problem of "oversafetyism" among young people in the United States who are "so consumed with comfort."
"They refer to 'harm,' even if it's not real harm. They will respond to perceived harm and they'll say 'I don't feel safe in this setting,'" said Um.
"So they don't want to be challenged with anything that will make them feel uncomfortable. So they believe that somebody who disagrees with them is a potential threat to them. We used to call that 'intellectual inquiry.'"
According to a 2018 report by The Barna Group, 35 percent of Generation Z teenagers identify as atheist, agnostic or religiously unaffiliated. By contrast, 30 percent of Millennials, 30 percent of Generation X and 26 percent of Baby Boomers said the same.
In this secular age where more people are becoming "nones," Perry isn't discouraged. She feels more encouraged that people are being honest about their beliefs or nonbeliefs and it makes it easier for her to minister to such people.
Scrivener also doesn't believe Christians should feel "cowed" by statistics, especially because those who are outspoken atheists do not represent the rest of the unaffiliated.
"Just talk to your neighbor," he advised. "They're wondering what life is about. Don't get too worried about the cultural trends. Jesus said love your neighbor. So turn to your neighbor and you'll find that they have spiritual needs."
This year's Gospel Coalition conference is themed "Conversations with Jesus" and is focused on the commitment to evangelize. The event, which ends Wednesday, can be streamed online.