Communist-Hired Thugs Block Christians at Beijing's Largest House Church, Call Their Faith a 'Cult'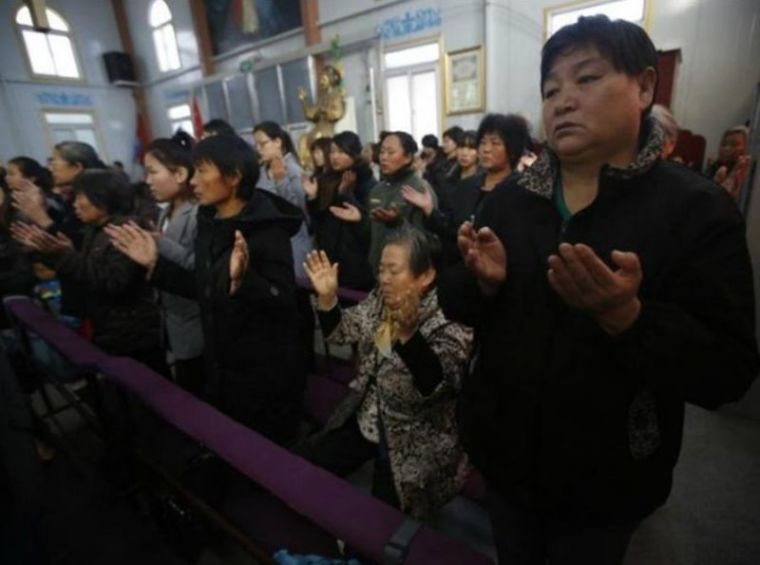 A group of "thugs" hired by local Communist authorities barricaded last week the campus of Zion Church, the largest house church in Beijing, threatening Christians and calling their faith a "cult."
International Christian Concern reported that Yizhuang campus worshipers have been calling for prayers over their situation via the WeChat messaging app.
The incident at the church took place on July 5, ICC noted, when the thugs prevented the Christians from entering the third floor of the campus to gather in worship and called the Christian faith a cult.
The government-hired group also stopped church members from attempting to unlock padlocks they had put in place, and blocked church administrators from trying to retrieve computers and other church documents.
"The latest crackdown against house churches in China is reflective of President Xi [Jinping]'s disregard for religious freedom. China is experiencing the worst Christian persecution since Mao Zedong's Cultural Revolution," said Gina Goh, ICC's regional manager.
"The U.S. and international community should not turn a blind eye to the injustices committed against Chinese Christians. Let us continue to pray for strength and wisdom for the Church in China as they navigate through intensified oppression."
Zion Church reportedly has over 1,500 Christian members throughout its eight campuses in the nation's capital, and has been targeted by the Chinese government in its ongoing crackdown on religion.
Local authorities forced church officials to install surveillance cameras inside and outside the campus space in April, resulting in believers being spied on and questioned.
ChinaAid reported that Zion Church officials have been seeking to strike a balance between responding to the demands of authorities and insisting upon the right to freedom of religion, as Article 36 of China's Constitution guarantees.
Zion Church's pastor, Guo Xijun, opposed the installation of cameras. 
"This is an extremist act by authorities who do not control their power. The rationale is to intimidate and dominate. Some Christians said that we need neither worry nor fear. True, we fear nothing because we have already committed our lives to the Lord," Guo said at the time.
"Nevertheless, if we obey the notorious evil without thinking and seeking God's wisdom, it would be dangerous and irresponsible."
House churches across China have faced similar crackdowns throughout the year. Back in June, 30 Chinese government officials broke into a church in Guangzhou, Guangdong, which ended in a heavy fine for the house of worship and the arrest of the pastor.
Pastor Huang Xiaoning of Bible Reformed Church vowed that he will take legal action "in order to become witnesses on God's behalf."
"I don't [own] a car or a house. I don't owe anything. Awhile ago [people] asked me, 'Pastor Huang, aren't you afraid of being fined?' I answered, 'No, I don't have any money for them to confiscate.' They also asked, "Aren't you afraid of being imprisoned?' I said that I never feared imprisonment, since I never even feared death," Huang said.