Congressional candidate credits faith for helping him overcome adversities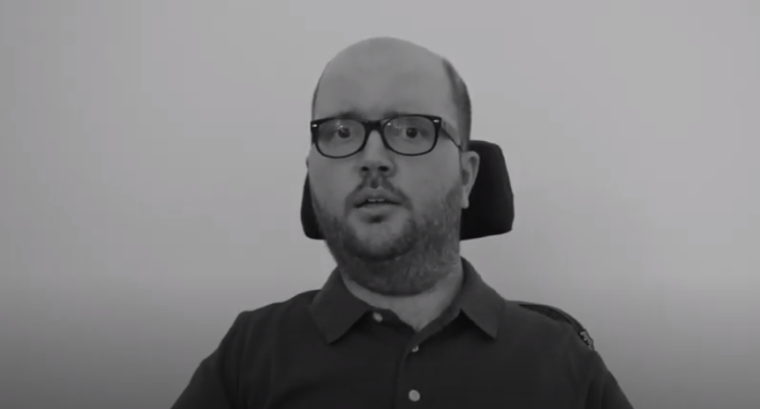 A congressional candidate who has spinal muscular atrophy credits his faith for helping him overcome his adversities and promises to serve as an "outgoing vessel for the Lord" if elected to Congress.
Nick D'Agostino is running for the Republican nomination to represent New Jersey's 5th Congressional District in the United States House of Representatives, a seat currently held by Democrat Josh Gottheimer.
D'Agostino, 31, serves as the president of his local board of education in northwestern New Jersey and has emerged on the national stage as a motivational speaker and poet. Last year, he wrote and recited a pro-life poem from the perspective of an unborn baby in honor of Mother's Day.
As explained on his campaign website, "Nicholas and his twin brother Anthony were diagnosed with a muscle disease called Spinal Muscular Atrophy at 18 months old and were both confined to power wheelchairs at the young age of 6. At 8 years old, Nicholas underwent spine surgery for scoliosis, received a steel rod in his back, developed a malicious staph infection, and spent the entire summer of 1998 fighting for his life."
In an interview with The Christian Post, D'Agostino credited his Christian faith for giving him the strength to overcome the difficulties he has faced.
D'Agostino, who identifies as nondenominational, told CP that his faith enables him to "try to look for my strengths and weaknesses."
"I think it's been an opportunity, having a visible, sort of tangible disability that people can see to just set an example that just because you have adversity in your life and just because you were dealt some difficult cards doesn't mean that you can't shine and you can't be a light, and you can't glorify God in everything that you're doing," he said.
"I hope to bring godly leadership to Washington," D'Agostino added. "I hope to have the opportunity to use my faith to inspire others, to show them that Christians have a voice in Washington, that you can speak about your faith openly and not be ashamed about it. Obviously, my Christian beliefs will help me to legislate, and I just hope to be an outgoing vessel for the Lord, and I think we're working toward that."
"I encourage everyone to be open and to be bold in their faith," he continued. "I'm a Christian, but I believe in everyone's right to practice their own beliefs and their own religion. So certainly, my Christian faith will shine through when I speak and when I legislate, but I believe that everybody should have the opportunity to practice their faith."
Believing that "God has a plan for everybody," D'Agostino maintained that "if we lean on Him and we pray about it ... we'll find clarity. And that's exactly what my wife and I did. We prayed for over a year about whether I should run for Congress or not and found peace in it."
The congressional candidate attributed his decision to run for office to events that have unfolded across the country over the past year, specifically the fact that "churches (were) being forced to close down" because of lockdowns in many states in response to the coronavirus pandemic.
"I don't feel like at any time that the government, the federal government, should be able to take away our right to worship," and neither should "the state governments," he asserted. "I think just the unrest, seeing the riots and the draconian measures taken to shut down small businesses, I just kind of felt like there was no more time to wait. We need to stand by the Constitution and … try to get freedom back to the people."
D'Agostino attributed the volatile national climate to the fact that many people have abandoned God as well as the idea of law and order: "When you get rid of God and you get rid of law and order, those are the things that keep a nation together."
He acknowledged that "as I talk about God in my campaign and I post Scripture on my social media pages for my campaign, people will tell me, 'Nick, you need to keep the separation of church and state.'" It's his opinion, however, that those people have an incorrect understanding of the concept.
"It's very important for people to realize that the separation of church and state was not intended to keep people of faith out of government, but it was intended to keep the government out of our faith. I try to explain that to people that the separation of church and state is to prevent the government from telling you what to believe in, but it's not saying that a Christian can't serve in office. I think we need more Christians in office; I think we need more godly leaders."
"It's time for us to bring God back, back into our schools, back into our lives, back into our country," D'Agostino asserted. Believing that fresh faces are needed in Washington, the candidate supports term limits because "you have people that have been there for 30-plus years and they just lost touch, they lose touch with their constituency."
In addition to his faith, D'Agostino credits his wife of nearly two years, Breelagh, for helping him face life's difficulties head on. "She's certainly my biggest supporter and I wouldn't be able to do this without her," he remarked. Noting that she "goes to every event with me (and) every meeting with me" and helps him "get ready in the morning," D'Agostino described his wife as "a blessing from God."
According to the Daily Kos, President Joe Biden beat former President Donald Trump by about 5% in New Jersey's 5th Congressional District in the 2020 presidential election, after Trump beat Hillary Clinton there by about 1% four years earlier. The decennial redistricting process, which will create new congressional districts to reflect the results of the 2020 census, could significantly alter the makeup of the district ahead of the 2022 general election.
Gottheimer, the Democratic incumbent, was first elected to office in 2016 and won his most recent reelection bid by nearly 8% last year. Before that, the district was represented by a Republican.