Conn. High School Blocks Pro-Life Student Group From Handing Out Information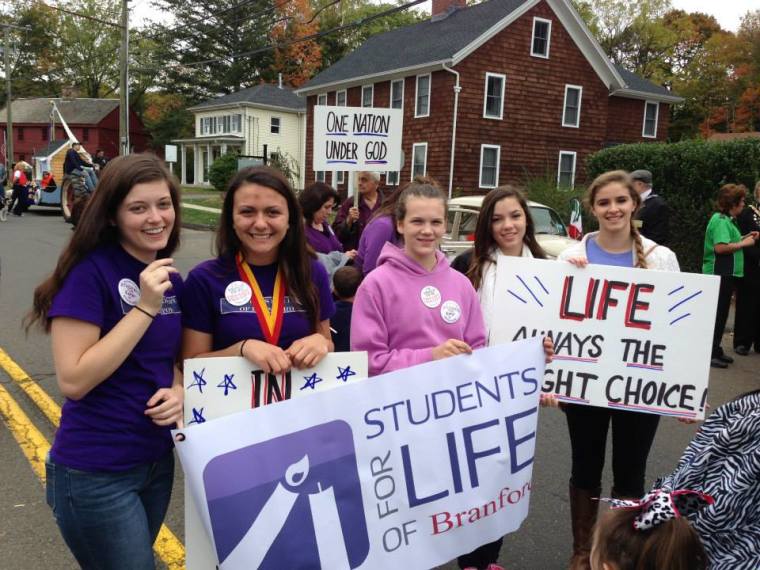 Branford High School administrators have blocked Students for Life of Branford from handing out information during lunch time, even though other student groups are allowed to do so.
The school's principal, Lee Panagoulias, and other school administrators told the six person pro-life club they were not allowed to have models of a fetus at their display table, could not hand out literature or invite others to join, and were only allowed to set up their display after school, according to Students for Life of America.
Other student clubs at the school are allowed to set up a display at lunch, hand out literature and invite others students to join their group.
Alliance Defending Freedom, a Christian legal group, sent a letter to the school and the school district last week asking that they stop discriminating against the pro-life group. ADF asked for an answer to their request by March 12.
"I hope that the Branford Public School system will respect the students at Branford High School by not acting as a barrier to the student body's equal access to essential information regarding life," Sam Bailey-Loomis, president and founder of Branford High School Students for Life, said. "I am proud to be on the front lines alongside abortion abolitionists in high schools and colleges across the country to safeguard our rights, stand up for the pre-born, and make a lasting impact on our campuses."
Kristan Hawkins, president of Students for Life of America, said she expects the school to become more supportive of the club with greater awareness that its policies amount to viewpoint discrimination.
"We cannot sit back while our pro-life students are denied their constitutional rights and bullied by their school administrators," she said. "At Branford High School, there is double standard for pro-life students, and we intend to expose this injustice and correct it. We commend Sam and the members of Branford High School Students for Life for their courage and willingness to step up and demand that their school respect their rights, and I am looking forward to witnessing another pro-life student victory."
Michael Krause, chairman of the local Board of Education, expressed support for the group.
"They shouldn't be discriminated against ..." he told the New Haven Register. "As long as all the procedures are being followed as to how we treat our clubs, they should be treated just like any other club."
The Branford High School incident follows other recent incidents of pro-life censorship at public schools.
At Wilson High School in Washington state, a pro-life group was not allowed to hand out flyers and hold an event, even though a gay rights group was allowed to do so. And a campus pro-life group at the University of Alabama had their display removed by administrators. A UA spokesperson later apologized to the group after receiving a letter from ADF.