Conservatives Pounce on Trump Charge That US Is Morally Equivalent to Russia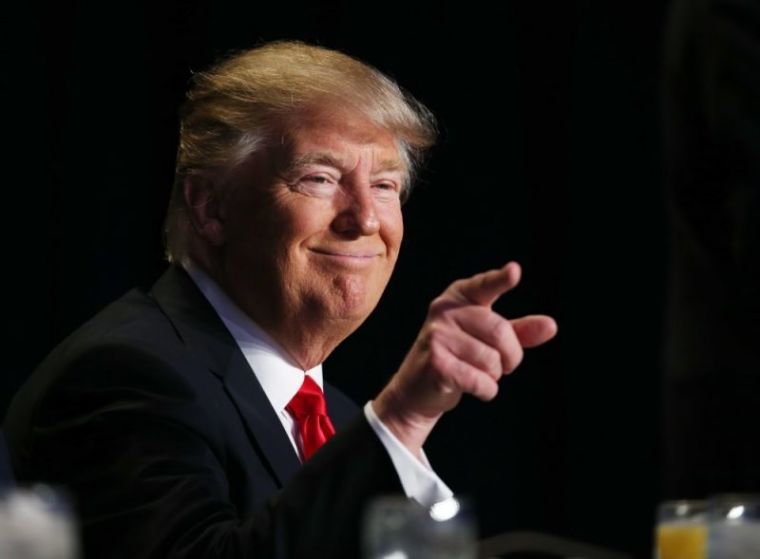 Conservatives are taking exception to President Donald Trump's apparent disregard for American exceptionalism.
Trump compared the United States to Russia and its penchant for killing people saying that America is not "so innocent," and that he respects Vladimir Putin.
In a pre-Super Bowl sit-down interview Sunday with Fox News' Bill O'Reilly, the president said in a response to a question about Putin's killing of innocents: "Take a look at what we've done too. We made a lot of mistakes. I've been against the war in Iraq from the beginning."
"I respect at lot of people, that doesn't mean I'm going to get along with them," he continued. "I say it is better to get along with Russia than not. And if Russia helps us in the fight against ISIS this is a major fight, and Islamic terrorism all over the world, a major fight, that's a good thing. Will I get along with them? I have no idea. It's very possible I won't."
Sen. Marco Rubio, R-Fla., a rival to Trump during the Republican presidential primaries, pointed to the mysterious deaths of Putin rivals as one difference. 
"When has a Democratic political activists been poisoned by the GOP, or vice versa? We are not the same as #Putin. MR," Rubio tweeted Sunday.
Matt Lewis, writing at The Daily Beast  Monday, was also critical of the president's suggestion of moral equivalency between the United States and Russia.
"First, it's true America is not perfect; we've made mistakes," Lewis said. "Yet in World War II, for example, America sought to liberate, not conquer (like the Soviets). And domestically speaking, Saturday Night Live's ability to mock the president and his administration the way they did last night — and get away with it — proves that this nation is a free country."
Trump, Lewis added, is not transformational but a deal-making, transactional president who rejects American exceptionalism — the belief that United States is an exceptional nation in the grand scheme of history. 
"He does not summon us or inspire us with big ideas; he makes us want what is coming to us. We get what we want because we are powerful enough to demand it," Lewis continued, noting that an ethos like that "is perfectly fine for a New York casino magnate; it is a problematic ethos for the leader of the free world."
Likewise, conservative commentator Jonah Goldberg is miffed at the president's equivalencies.
"I don't care if Trump thinks we've fallen short of ideals — of course we have, that's why we call them ideals. What bothers me is that he often sounds like he has contempt for those ideals in the first place," Goldberg wrote in the Los Angeles Times Monday.
Trump's intimation that the U.S. is bad, just like Russia, earned him praise, however, from at least one liberal.
"Trump has no use at all for American exceptionalism. That's one of his few redeeming qualities" noted Jeet Heer, senior editor of the liberal New Republic, on Twitter Saturday.
David French, writing for National Review, said Trump's argument reminded him of liberal arguments he heard on college campuses. 
"Yet there are fundamental moral and legal differences between Russia and America. Russian forces act with utter disregard for the laws of war. American forces go beyond the requirements of the laws of war to safeguard innocent life. Russia is acting on behalf of a genocidal tyrant, seeking to extend his reign. America acted to depose a genocidal tyrant, terminating his rule. America had just legal cause for war in Iraq — Saddam Hussein violated Gulf War cease-fire agreements and U.N. resolutions while continually shooting at American pilots and trying to kill an American president — while Russia had no just cause to invade the Ukraine. America's wars are not like Russia's wars, and American warriors cannot be lumped in with Putin's killers," French wrote. 
O'Reilly asked the 45th President if he ever says to himself "I can't believe I'm here" as president in the White House.
Being president, Trump said, he has moments where it feels "amazing" and is "a surreal experience."
"But you have to get over it. Because there is so much work to be done. Whether it's jobs or other nations that truly hate us. You have to get over it," he said.
President Trump also predicted that The New England Patriots would win the Super Bowl by 8 points. The Patriots pulled out a 34-28 victory over the Atlanta Falcons that extended into a first-ever overtime in the championship game.