Coral Ridge Removed Elder and Apologized on Sunday for Handling of Tullian Tchividjian Affair, Sources Say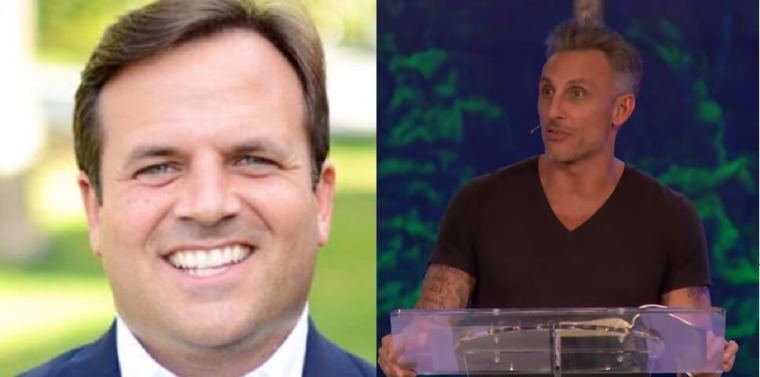 Update March 23, 2016, 2:30 p.m. ET: In a statement to The Christian Post Tuesday, a spokesperson for Coral Ridge Presbyterian Church said former Pastor Tullian Tchividjian recently confessed that two laypeople who served as elders were made aware of his affair in 2014 by a friend of the pastor. One elder who was still a member of the church admitted he acted on outside counsel and failed to report the events to Tchividjian's family, church leadership and the other elders. The layperson has subsequently submitted his resignation.
Coral Ridge Presbyterian Church in Florida announced Sunday that it removed an elder who withheld information that the church's former pastor, Tullian Tchividjian, grandson to evangelical icon Billy Graham, had engaged in an adulterous affair with a married member of the flock and advised him to keep it secret from his wife, according to informed sources intimately familiar with the controversy.
Although Coral Ridge is not responding to queries on the announcement, and Tchividjian himself denies that he was counseled not to tell his wife of the affair, the sources confirming Coral Ridge's actions either were present at the meeting and/or extremely familiar with the controversy. They wish to remain anonymous. The news comes after The Christian Post reported last week that Tchividjian was fired by Willow Creek Church in Winter Springs, Florida, after he confessed to the affair.
This recent confession to a prior affair comes less than a year after he admitted to cheating on his now ex-wife, Kim, after alleging that she first cheated on him.
In a statement to the The Washington Post last June, Tchividjian asserted: "As many of you know, I returned from a trip a few months back and discovered that my wife was having an affair. Heartbroken and devastated, I informed our church leadership and requested a sabbatical to focus exclusively on my marriage and family. As her affair continued, we separated. Sadly and embarrassingly, I subsequently sought comfort in a friend and developed an inappropriate relationship myself."
Some two months after he resigned from Coral Ridge Presbyterian Church in Florida due to that affair, Tchividjian landed a job at Willow Creek Church last September. During that period he filed for divorce from Kim, and was deposed of pastoral credentials by the South Florida Presbytery.
New details reported by CP last week revealed that Tchividjian had not been completely truthful about the extent of his infidelity and that at least two elders at Coral Ridge knew that he had been unfaithful beyond the confession he made last June.
"This is not a situation that Tullian had kept quiet and suddenly disclosed to someone for the first time last week. It's been known by at least three others in addition to Tullian and the woman involved for over two years," a source close to the situation told CP.
This reporter first sought to confirm the decision concerning the firing of the elder with several Coral Ridge church officials Monday but requests for comment went unanswered.
A member who was in the service yesterday and spoke to CP on condition of anonymity said the church's newly appointed pastor, Rob Pacienza, confirmed Sunday that some elders had known about Tchividjian's latest affair but withheld the information.
"He just apologized that this happened and we're looking forward to in the future being more transparent and pastoral. He apologized for the leadership failing the congregation. They took ownership. It was very sad but exciting for the next season. They were happy that this was the new standard," said the source.
While some reports said half of the congregation clapped while the other half booed the admission, the CP source said only "one or two people" reacted disapprovingly.
"I think there was probably a little bit of, on one level, frustration, but on the second level there was happiness that we're more transparent and happiness for the next season. It feels very optimistic and hopeful," said the source about the announcement made by Pacienza.
"It was very optimistic and hopeful yesterday. People were very happy that we're in a new season. Rob was really transparent and pastoral," the source added.
Matthew Dubocq, chairman of the minister and church relations committee of the South Florida Presbytery, told CP Monday that he didn't expect any further repercussions from the revelation and wouldn't embark on any investigation unless an accusation is made against the pastor or a teaching elder.
"At this moment, I will say right now no [there will be no further investigation] because that is really at a local church level. We don't have authority over elders or what happens in churches at the local church level. The only thing we oversee is the teaching elders or the pastors. And unless there is any charges against Rob then we wouldn't get involved. It's a local church issue," said Dubocq.
When asked if they had received any complaints against any of the relevant church leaders, Dubocq said "no."
"We would investigate if there is anything that comes to us if there is a pastor that has done something wrong but there has to be a complaint. We don't go out on fishing trips or just to find something. If there is a legitimate complaint or a charge against one of our members, then we will get involved but other than that it's just hearsay and rumor," said Dubocq, who went on to explain the arbitration system of the Presbyterian Church in America.
"The Presbyterian Church deals with three courts. The first court is the local church and the session. If there is a complaint against a decision that the session has made then the member of that court or a member of that church would bring that complaint or charge to the first court which is the local church, the session," he said.
"If they feel that they did not [get justice] they can appeal to the next court which would be us. And if they didn't like our answer they could appeal to the next court which is the standing judicial committee of the Presbyterian Church," he continued.
In a statement released through crisis management and public relations firm Frederick and Associates on Monday, Tchividjian said the elder board at Coral Ridge did not advise him to keep his 2014 affair a secret from his wife.
"They advised him to be cautious in how he told his wife considering there were children involved," said Hunter Frederick.
Tchividjian further warned onlookers to use his life as a cautionary tale.
"I hope and pray that the events in my own life over the past couple years serve as a warning to all who, like I did, believe they are standing firm. Sin is deep. It is real. It destroys. It deceives. May this be an opportunity for all of us to examine our own hearts and beg God for the mercy and forgiveness we all need," he said.