Corbin Bernsen on the power of 'honest' faith-based films: 'We must not sugarcoat'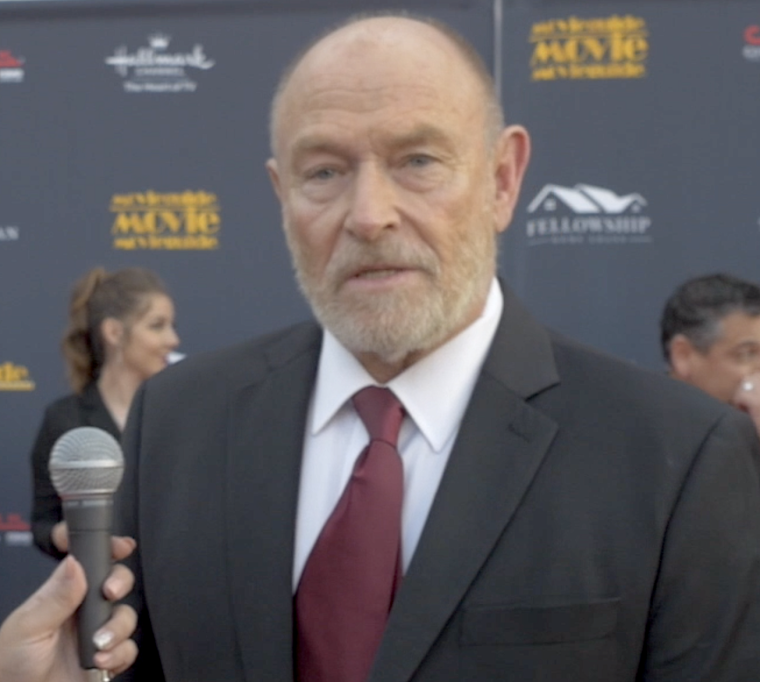 Actor and filmmaker Corbin Bernsen takes a dogmatic approach to films addressing faith, Christianity, and the Christian walk. 
"We must not sugarcoat," he told The Christian Post. "God is very much in charge of my path, and I feel it's my duty to follow His guidance and tell stories that are true and honest and not sugarcoated to a fanbase that may not necessarily identify as people of faith or Christians, but rather those who 'dance around the edges' and know that there is something more that they can't quite put their finger on."
"So when I tell a story and present it in an honest light, without the spoonful of sugar to make the medicine go down, they respect that and maybe, just maybe, might want to take a deeper look. 'Stuff happens' in life, and everyone knows it. That's real, that's honest, and how we deal with it, how we let God show us the way, is only as good as the truths we know and recognize."
It's this mentality that compels Bernsen, a Golden Globe-nominated actor, to star in films he describes as "very honest in some of its depictions of family trials and tribulations." Though he's worked in Hollywood for half a century, most notably starring as divorce attorney Arnold Becker on the NBC drama series L.A. Law and Dr. Alan Feinstone in The Dentist, he has more recently created and starred in faith-based entertainment.
The 66-year-old actor said he's not a fan of the terms "believer" or "non-believer," preferring to let his actions, rather than labels, reflect his beliefs and values. 
"I don't wear buttons or display lawn signs or stand behind slogans or bumper stickers," he said. "I simply live my life with the actions of my life. From there, you can determine what type of man I am. Not judge me, that's God's job, but you can see if you want to 'do as I do.' Or kick me to the curb."
The family-friendly film "When We Last Spoke," premiering on UPtv on Easter Sunday, stars Bernsen alongside Melissa Gilbert ("Little House on the Prairie)," Darby Camp ("Big Little Lies," "The Christmas Chronicles"), and the late Academy Award-winner, Cloris Leachman ("The Last Picture Show").
The film is set in 1967, where two rambunctious sisters are abandoned and raised by their doting grandparents, Walt (Bernsen) and Ruby (Gilbert), and one wacky great-grandmother in the southern town of Fireside. Though a heartwarming tale of family, faith and forgiveness, the film also grapples with heartbreak, betrayal and loss.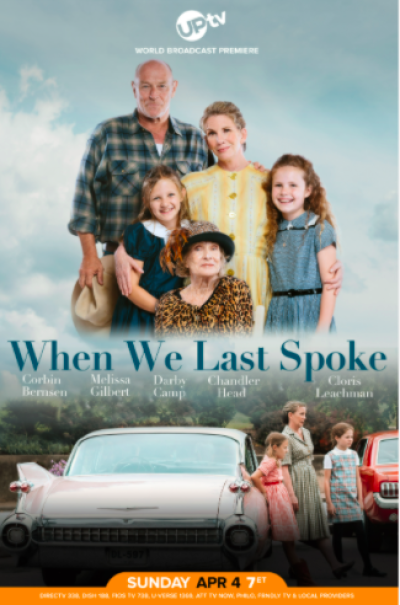 "Films like 'When we last Spoke' clearly stand out, for they speak of family, faith and forgiveness. The three mightiest of F words," the actor said. "Those very things drew me to the film, especially the notion of forgiveness in these strange times where forgiveness seems to elude us."
The movie was adapted from the book written by Executive Producer Marci Henna. It was directed by Joanne Hock and produced by Rick Eldridge and Fred Miller.
Though an even-tempered and kindly grandfather, Walt experiences a crisis of faith as a result of difficult circumstances — something Bernsen said he resonates with. Though the actor "always knew" God was by his side, he admitted he "simply didn't tend to the relationship" until he starred in the 2010 film "Rust," a faith-filled film about a minister who walks away from God.
"From there on, wow, what a ride and journey God has provided for me," Bernsen said. "I very much identify with Walt and the struggle to understand God and some of the stumbles he has put in my path. But each time I stand back up, I'm closer to Him. And Walt is the same."
A father himself, Bernsen encouraged parents to raise their children to know and love the Lord. Christianity, he stressed, is more than simply attending church on Sunday. 
"Your actions, not your words, will influence your children," he said. "The actions of your heart will influence them, the lessons Jesus taught us about humility, forgiveness and love. You can take your kids to church on Sunday and then on Monday, back to the same old business of not living by God's Word. Show your true heart to your children — the good, the bad and the ugly."
'Show fear, show love, show mercy; they then will know the Lord," he added.
Whether he's starring in an action-packed TV drama or a faith-based movie, Bernsen said he relies on God for wisdom and guidance — and is eager to follow whatever path God has for him.
"I'm on a magnificent journey, and God is my travel agent," Bernsen said. "He never lets me down and always makes me act on the instincts He has given me to know a movie of value from one that doesn't have value."
"When We Last Spoke" premieres on UPtv on Sunday at 7 p.m. ET.