Vampyre Cosmetics cuts ties with Alice Cooper after rocker raises concerns about trans ideology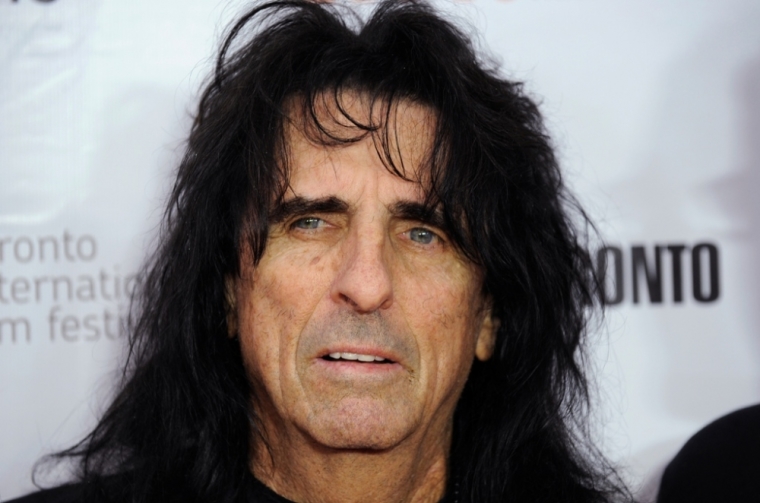 A cosmetic brand is cutting ties with singer Alice Cooper after the rocker suggested that transgenderism among youth is yet another "fad" and raised concerns about adults teaching children they can change their sex if they want to or they can even identify as a cat. 
In an Instagram post on Thursday, Vampyre Cosmetics announced: "In light of recent statements by Alice Cooper we will no​​​​​​​​​ longer be doing a makeup collaboration. We stand with all members of the LGBTQIA+ community and believe everyone should have access to healthcare. All pre-order sales will be refunded."
The rocker outlined the details of his collaboration with Vampyre Cosmetics and the licensing agent Global Merchandising to create an "exclusive collection celebrating the distinctive look and style of Alice Cooper" in an Aug. 18 post on his website: "This collection will exude Alice's style and feature guitar and amp shaped makeup palettes, microphone styled lipsticks and a major highlight for Alice Cooper and makeup fans to look forward to is a new version of Alice Cooper's iconic Whiplash mascara." 
Five days after Cooper unveiled the details of his collaboration with Vampyre Cosmetics and Global Merchandising, Stereogum published an interview with Cooper where the rock star weighed in on comments made by his fellow singers Paul Stanley and Dee Snider about LGBT ideology: "I'm understanding that there are cases of transgender, but I'm afraid that it's also a fad, and I'm afraid there's a lot of people claiming to be this just because we want to be that."
"I find it wrong when you've got a 6-year-old kid who has no idea. He just wants to play, and you're confusing him, telling him, 'Yeah, you're a boy, but you could be a girl if you want to be,'" he added. "I think that's so confusing to a kid. It's even confusing to a teenager. You're still trying to find your identity, and yet here's this thing going on, saying, 'Yeah, but you can be anything you want. You can be a cat if you want to be.'" 
Cooper derided what he referred to as "this whole woke thing," lamenting that "it's gone to the point of absurdity now." He expanded on his point by citing the use of the term "birthing person" rather than "mother," asking, "Who is this person that's making these rules?"
"I respect people and who they are, but I'm not going to tell a 7-year-old, 'Go put a dress on because maybe you're a girl, and he's going, 'No I'm not. I'm a boy,'" Cooper asserted. "I look at it this way, the logical way: If you have these genitals, you're a boy. If you have those genitals, you're a girl. There's a difference between 'I am a male who is a female, or I'm a female that's a male' and wanting to be a female. You were born a male. OK, so that's a fact. You have these things here."
Cooper also suggested that a predator could end up "really taking advantage of this," warning that "a guy can walk into a woman's bathroom at any time and say, 'I just feel like I'm a woman today' and have the time of his life in there." Reiterating that "that's going to happen," Cooper expressed concern that "somebody's going to get raped, and the guy's going to say, 'Well, I felt like a girl that day, and then I felt like a guy.'''
Cooper's comments came in response to a question asking him to react to remarks made by Paul Stanley of the rock band KISS and Dee Snider of the rock band Twisted Sister. In May, Stanley condemned the "sad and dangerous fad" where young children "end up questioning their sexual identification."
Stanley also took issue with "parents normalizing it as some sort of natural alternative or believing that because a little boy likes to play dress up in a sister's clothes or a girl in her brother's, we should lead them steps further down a path that's far from the innocence of what they are doing."
Before Stanley issued a clarification to his analysis following pushback, Snider replied to his fellow rocker's tweet outlining his views with a tweet of his own reading, "Well said." This prompted the LGBT advocacy group organization San Francisco Pride to pull Snider from the lineup at their annual pride parade this year, where the singer was scheduled to perform his signature hit "We're Not Gonna Take It." 
Snider defended his views, expressing disappointment that his "lifetime of supporting the transgender community's right to identify as they want and honoring whatever changes they make in how they present themselves to the world isn't enough" because of his belief that "young children are not ready to decide their gender allocation." 
"Choices should be supported and accepted by their parents, but I do not think kids have the mental capabilities to make rational, logical decisions on things of a magnitude that will affect them for the rest of their lives. I do not believe they are mentally developed enough."