Cote de Pablo Explains Return to TV on 'The Dovekeepers:' 'I Have Deep Regard' for the Characters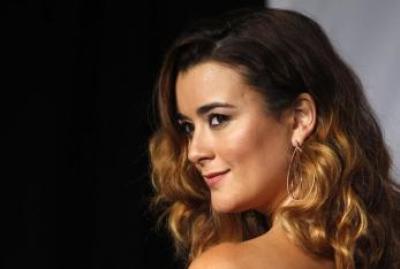 "The Dovekeepers" premieres on Tuesday, March 31, marking Cote de Pablo's triumphant return to the small screen, and the actress shared why she made the decision to come back.
"I remember clearly reading the script by the pool," de Pablo told TVGuide.com. "I was on page 20, I believe, and I started having this sobbing that was coming deep within my belly. And I thought, if that's not a sign, I don't know what is."
The two-night series is based on Alice Hoffman's novel by the same name and tells the story of the Jewish people who managed to escape to Masada after Jerusalem fell to the Romans in 70 A.D. Instead of being told from traditional points of view, however, Hoffman and the series' executive producers Roma Downey and Mark Burnett, told the tale from the perspective of four women.
"It was such an emotional story, and it's a story about women—strong women, that really follow their heart against what everyone else is saying, what society dictates," de Pablo added. "They're very brave women, women who were, at the time, rebels in many ways. And I thought, there's a level of synchronicity in this, in the way I've been living my life in the past year. That is something I really wanted to explore … I have deep regard for their courage."
"History has often been told through the eyes of men, and what was unique about The Dovekeepers was, the doorway into this extraordinary story is through the lives of these courageous women. That was certainly one of the reasons that I fell in love with this book. I was so moved by this story. It is a beautiful story—and it is a love story, but it's set against this dark time in history. The story of Masada must be one of the darkest moments in historic times," Downey added.
"The Dovekeepers" airs on CBS on Tuesday and Wednesday nights.