Country Music Stars Raise Money for St. Jude With 'This Shirt Saves Lives' Campaign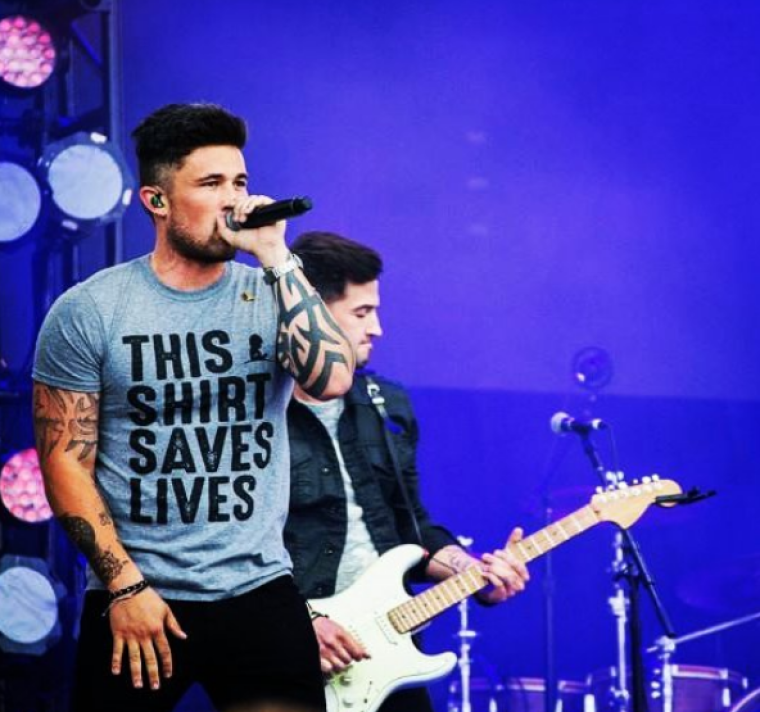 Country music stars are coming together to help save the lives of children who are battling cancer.
The campaign, "This Shirt Saves Lives," kicked off with a reception at the Country Music Association in Nashville, Tennessee, on Dec. 4. Country artists Brett Eldredge, Brothers Osborne, Cassadee Pope, Chris Janson, and many other took part in the fundraiser and have been sporting the campaign's T-shirts.
The shirts are being gifted to those who agree to become "partners in hope" by donating $20 to St. Jude each month. Christian country music singer-songwriter Bryan said the experience of working with St. Jude was "life changing."
"St. Jude is an amazing organization, and whenever you see that name you trust that it's the best of all causes," said Bryan, who has supported the organization for some time. "It's important for me to be a part of causes that inspire people. It's a life-changing experience to get to see St. Jude and meet the kids who are fighting for their lives."
The donations made to the hospital help both the children battling the disease and their families.
"Treatments invented at St. Jude have helped push the overall childhood cancer survival rate from 20 percent to 80 percent since the hospital opened more than 50 years ago. St. Jude is working to drive the overall survival rate for childhood cancer to 90 percent, and we won't stop until no child dies from cancer," reads a statement from the research hospital.
"St. Jude freely shares the discoveries it makes, and every child saved at St. Jude means doctors and scientists worldwide can use that knowledge to save thousands more children. Families never receive a bill from St. Jude for treatment, travel, housing or food — because all a family should worry about is helping their child live."
The Christian Post reported on Saturday that St. Jude Children's Research Center is now ranked No. 5 on Forbes top-charities list. The hospital moved up a notch from No. 6. The Memphis hospital saw contributions rise 16 percent from $1.18 billion to $1.37 billion.
Aside from the country music community, HGTV stars and home renovation gurus Chip and Joanna Gaines have also done their part to raise money for St. Jude. Last month, Chip cut all of his hair off to raise money for the organization.
"Jo and I are visiting the sweet kids at Target House with St. Jude Children's Research Hospital in Memphis, and we are truly honored just to have the opportunity to meet them," Chip wrote on the Gaines' Magnolia Foundation website last month. "We're so honored, in fact, that I want to do something big to bless these kiddos."
For more information about St. Jude, click here.