Craig Groeschel on Why It's Difficult to Measure Church Success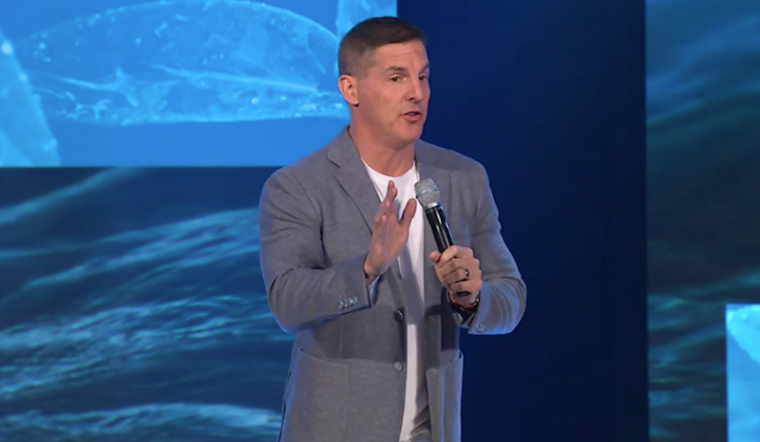 Life.Church Senior Pastor Craig Groeschel acknowledged that it is hard to measure success when it comes to church ministries.
"It's difficult to measure success in leading people spiritually. How do you accurately gauge if people are growing closer to God?" said Groeschel in an interview with The Oklahoman.
Life.Church is a multisite church with locations in nine states that draw tens of thousands of worshipers a week, and is known for its technological outreach via livestreaming their services and the widely downloaded Bible App.
Groeschel explained that he believed it was difficult to measure how well a church is doing, because it goes beyond just membership numbers. 
Since they "can't calculate what happens in people's hearts," they try to "focus on what we believe helps people grow spiritually," the pastor said. This includes measuring the number of members who are actively serving the church and involvement in small groups.
Over the years, other notable pastors have warned about measuring church success solely through membership numbers, including Saddleback Church's Rick Warren.
"The success of your ministry isn't about size or speed, regardless of those 'large church lists.' God isn't going to judge you based on those things because those are human measurements," stated Warren at a 2014 church planters conference.
Despite the official designation as a megachurch, Groeschel said he doesn't consider Life.Church a "megachurch." He had rejected the term in a 2011 sermon, where he said his church should instead be considered "a micro-church with a mega-vision." 
"[W]e see ourselves as multiple communities of the body of Christ working together to strengthen our neighborhoods individually and the world collectively," Groeschel told The Oklahoman.
Though Life.Church is one of the largest churches in the country, the pastor believes there is "so much more to be done."
"Big organizations can be slow and bulky. They often lose a sense of urgency. With so many people left to reach in our communities, we prefer to see ourselves as smaller, and we're hungry to do what God has called us to do," he explained to the local publication.
He attributes part of his church's growth to "irrational generosity." 
"We always say that we will lead the way with irrational generosity, because we truly believe it is more blessed to give than to receive. The value of generosity is core to who we are," he said.
Groeschel noted that his church has given free resources for nearly a half million church leaders across the world, even during times when Life.Church was experiencing financial woes.
"Years ago, when we were financially strapped, other churches were interested in using our messages, videos and kids' curriculum. While it was normal practice to sell these resources, we felt called to give them away," Groeschel continued.
"To be honest, at the time, this was scarier than I can describe because we were having a hard time making ends meet. After we started giving freely, we believe God blessed the church more freely."
Founded in 1996, the Edmond, Okla.-based Life.Church currently boasts 25 campuses as well as a widely watched livestreamed worship service.
"Whether in person or online, individually or in groups, within our church and around the world, we are focused on supporting and engaging in relationships that provide relief and restoration to a hurting world," explains the "Who We Are" section of the church's website.
In 2008, Life.Church Innovation Pastor Bobby Gruenewald created the YouVersion Bible App, which surpassed the 250 million downloads milestone in December 2016.
Gruenewald told The Christian Post in an interview at the time that he "never could have imagined how many people would come to rely on it every day, all around the world."
"God has done far more through the Bible App than we could have asked or imagined, especially in bringing forth a diverse group of people and organizations to rally around a common mission," said Gruenewald.