10 Crazy Things I Saw at CPAC 2017
NATIONAL HARBOR — A lot goes on every year when conservatives from across the nation gather for the annual 3-day Conservative Political Action Conference hosted by the American Conservative Union at the Gaylord National Resort and Convention Center.
Below are 10 things that stood out at CPAC 2017.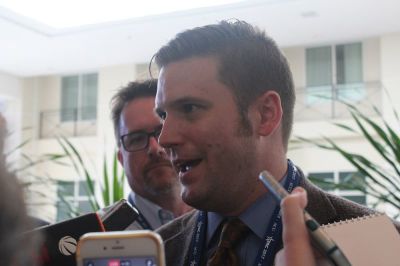 1. Richard Spencer
Alt-right and white nationalist leader Richard Spencer showed up to CPAC as a paid attendee on Thursday. Although he was just an attendee and not an invited speaker, he spent several minutes answering questions from reporters in the hallway.
Spencer specifically answered questions about comments made by ACU Executive Director Dan Schneider, who said in a Thursday morning panel session titled "Alt Right Ain't Right At All" that the alt-right movement is "nothing but garden variety, left-wing fascists."
"He denounced me in totally stupid ways," Spencer told the media. "The fact that he said that alt-right was a once decent term that has been hijacked, is objectively stupid. The fact is that it is always about a right-wing that is against the conservative movement."
"He said a 'garden variety left-wing fascists.' I wasn't aware that left-wing fascists was such a common persuasion," he added.
After answering questions for over 30 minutes, Spencer was eventually kicked out of CPAC and given a refund.
"His views are repugnant and have absolutely nothing to do with conservatism or what we do here," CPAC spokesman Ian Walters said in a statement commenting on Spencer's ejection.