10 Crazy Things I Saw at CPAC 2017
4. CPAC crowd cheers for Democrat Keith Ellison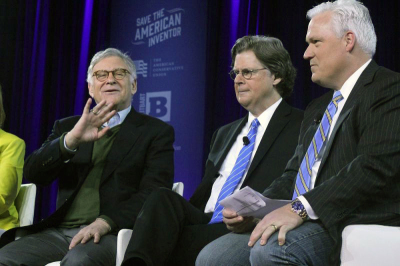 During a panel discussion on Saturday titled "Rustbelt, Religion and Realignment: Is it Real?" media pundits discussed the race for the Democratic National Committee chair.
SiriusXM host Rick Ungar, the most liberal member of the panel, said that he believed that if the election went only one or two ballots, Ellison, a Muslim congress member from Minnesota, would win.
After Ungar made that prediction, a number of conservative attendees oddly started cheering, as shown in the YouTube clip below at the 6:26 mark.
Ungar smiled with a surprised look on his face and said, "You like that?"
"They like that," Ungar stated. "That's not a good sign."
Just hours after the panel, former Labor Secretary Tom Perez was officially elected as the new DNC Chair.