Creflo Dollar: Make Withdrawals From God's 'Heavenly' Bank Account With $19/Month Bible Study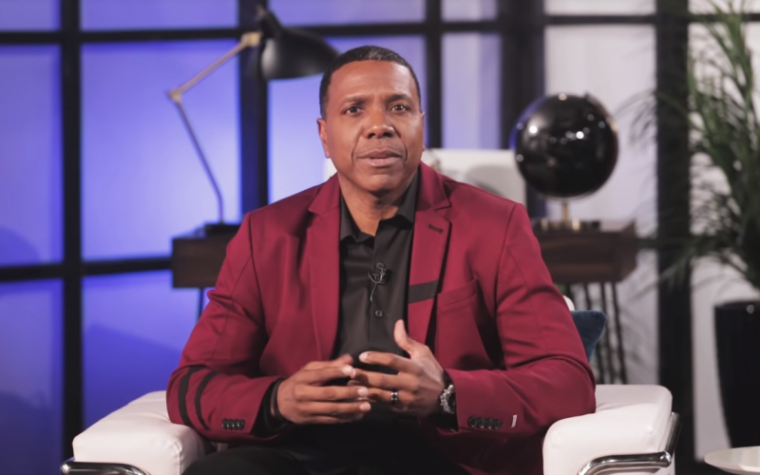 Televangelist Creflo Dollar, founder and senior pastor of the nearly 30,000-member World Changers Church International, is now offering a $19 per month online Bible study that he says will help people make withdrawals from God's metaphorical bank account.
Through Dollar's online discipleship courses that launched during the summer, Grace Life Academy, subscribers will have unlimited access to his Bible studies which he recently explained in a promotional video will help them live a life of "joy and abundance."
"I would like to take this opportunity to share a practical example of how to empower your life with an understanding of the grace message," Dollar said in a video posted to YouTube on Monday.
"Let's use an example you all are familiar with. You have a bank account. A need arises so you access the funds in that account to pay for dinner or to pay for something nice for yourself. We know in order to access the account, you need a couple of things. You either need the bank account information or the bank card. Without the account information or the bank card, you will not be able to access the funds contained within it," he said.
"So many of us are living our lives with unmet needs, although God has already freely given us access to his heavenly accounts to make those withdrawals," he continued.
His messages in Grace Life Academy, he said, will help people better understand God's words in a way that will give them the access they need for God's provisions.
"This grace life message is about providing you with the access which is understanding of God's word. Listen, understanding God's word enables you to receive all of the abundant provisions, resources and promises that are available through Jesus's finished work on the cross," he said. "... Become a student of grace and join me and thousands of others in the Grace Life Academy."
In 2015, Dollar, who is a proponent of the prosperity gospel, made international headlines for trying to convince 200,000 people to donate $300 each so he could buy a brand new luxurious $65 million Gulfstream G650 airplane for his ministry.
The campaign was abandoned after public backlash, but then his ministry bought the jet a couple of months later.
In addition to his work at WCCI, Dollar also oversees World Changers Church-New York which hosts over 6,000 worshipers each week. He is also the publisher of CHANGE magazine, a quarterly international publication with nearly 100,000 subscribers, and The Max, a bi-monthly resource newsletter for ministers and ministry leaders. His award-winning Changing Your World television broadcast reaches nearly 1 billion homes in nearly every country in the world, according to the televangelist's website.