Calif. Megachurch Pastor Fred Price Jr. Steps Down Over 'Personal Misjudgments'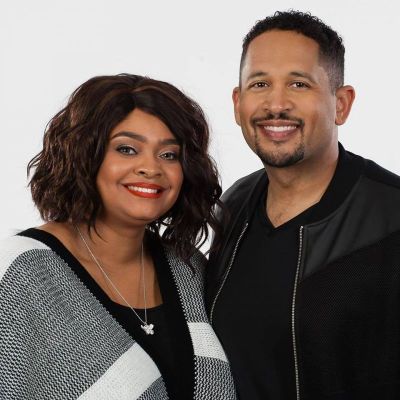 Just over eight years after his father, Dr. Frederick K.C. Price, handed over the reins of the 28,000-member Crenshaw Christian Center to him in 2009, an emotional Fred K. Price Jr. left his congregation in shock on Sunday when he announced that he was stepping down from the pulpit due to "personal misjudgments."
In a recording of the announcement, which comes approximately a month after Price took a sabbatical from ministry, he didn't specify his "misjudgments" but noted they were "serious" and he is working to correct them with the help of his church's leadership team.
"Approximately a month ago I came before you to announce that I would be taking a three-week sabbatical. Well I'm here today to give you an update. I have struggled with," Price said trailing off into several seconds of emotional posturing as his wife Angel stood in quiet support by his side.
"I have struggled with and am correcting and making amends for serious personal misjudgments which have affected my life and my family and which I deeply regret. I have betrayed the trust of God, my family and you my church and for that I am so sorry. Therefore, I'm gonna step down as pastor at this time," he said as the congregation erupted in shock.
After pleading with the congregation to let him finish what he had to say, Price then explained that he would be undertaking a plan of restoration "in order to fulfill the call on my life to ministry" and asked for privacy as he worked on his issues.
"I have submitted myself to my fathers, our apostles' plan of restoration, chief among those is I will be attending Sunday service starting next week and throughout the year, so that I can hear the Word and be restored in order to fulfill the call on my life to ministry. In closing I would like to ask that you respect my family's privacy while we work through this personal situation. I thank you all for the support you have given me. As pastor, I love you all and I solicit your prayers during this difficult time," he ended.
His announcement was then followed by shouts of "love you" "God is great, don't worry about it" as he left the stage to a standing ovation.
According to the church's website, Price took over the Los Angeles, California-based church from his father on March 15, 2009.
"It was a very proud and emotional moment for all. In fact, a monumental shift in the spiritual atmosphere took place as Frederick and Angel took on the roles of Head Pastor and First Lady, forever remaining humbly submitted to lovingly, watchful eye and tutelage of Apostle and Dr. Betty. The house that faith built has indeed been established," the church noted.
Crenshaw Christian Center was founded by Dr. Frederick K.C. Price in 1973 with approximately 300 members.
The church has since grown to more than 28,000 members today employing more than 180 people and utilizing hundreds of volunteers to help with the work of 14 distinct divisions which include a pre-school, elementary, middle and high school.