Calif. Megachurch Reacts to 'Betrayal' of Pastor Fred Price Jr: We Don't Speculate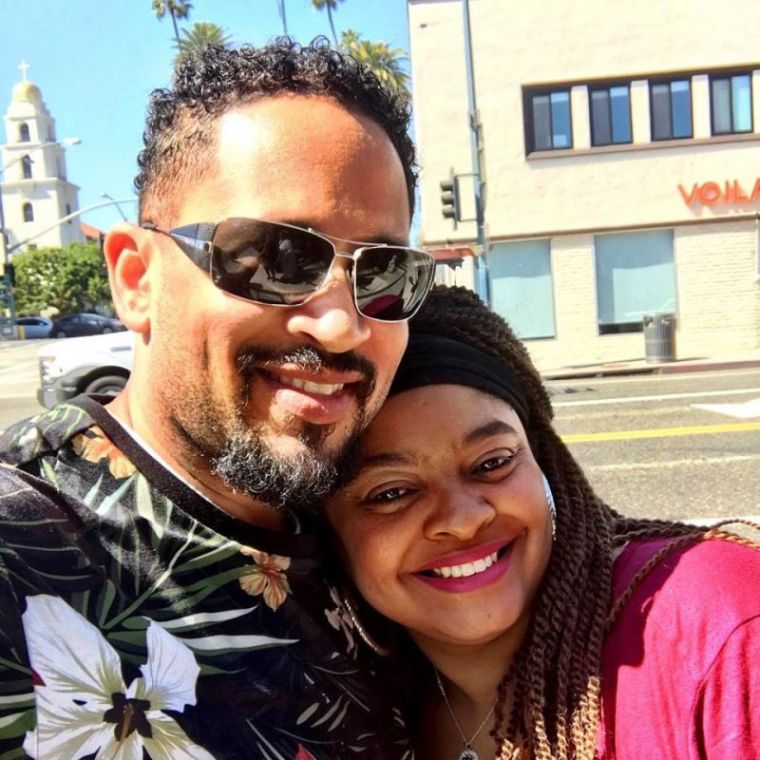 NEW YORK — Days after Fred K. Price Jr. announced he was stepping down from the helm of the 28,000-member Crenshaw Christian Center church due to "personal misjudgments" Sunday, members say they still have no idea what he did but remain on the defensive about their former pastor.
"Well, we know what you know. That's what he said to us. As long as he told us it was personal misjudgment we really shouldn't speculate," CCC official Tamara Taylor told The Christian Post Wednesday on Fred Price Jr.'s stepping down.
Price's exit from the pulpit comes eight years after his father, Dr. Frederick K.C. Price, anointed him as the new leader of the megachurch he founded in 1973.
The apparently contrite preacher told his congregation Sunday that he had relinquished the position because he betrayed God, his family and his church but didn't specify what the betrayal was as he asked for privacy.
"I have struggled with and am correcting and making amends for serious personal misjudgments which have affected my life and my family and which I deeply regret. I have betrayed the trust of God, my family and you my church and for that I am so sorry. Therefore, I'm gonna step down as pastor at this time," Price told his shocked congregation in an emotional statement.
Officials at both the New York City and California campuses of the megachurch insisted Wednesday that Price's statement on Sunday was the extent of their knowledge of his betrayal. Except for relevant church administrators, everyone else was in the dark until he delivered the statement.
"It's news that no one predicted and it's up to each individual as to how they receive it," Crenshaw Christian Center New York hostess Karen Taylor said. "We have no idea what it is (the betrayal). What you heard him announce on Sunday is what we heard so we have no speculation and we don't speculate. We deal with truth."
I am really impressed with the Price family, their inner circle & CCC church members. Not one person has leaked anything about #FredPriceJr. pic.twitter.com/1QdrbrDTxD

— AttorneyMom (@PinkCottonMom) June 28, 2017
A source familiar with the operation of Crenshaw Christian Center and the Price family told The Christian Post that the reaction of church staff to any sort of enquiry was typical. The Price family, the source said, is very good at keeping controversies under wraps under the guidance of the church's now 85-year-old founder.
"This is the first time I've seen it play out in public," the source noted.
Without going into any specifics, Karen Taylor confirmed that pastors have had to step down at the New York church in the past. There was no interruption in the ministry and she believes that's exactly what will happen with the removal of Fred Price Jr.
"We are one church in two locations. If they change leadership or if someone steps down on the west coast it does not mean we stop going. We have people who have stepped down on the east coast ministry who are no longer pastoring the church," the New York City church official said. "The west coast church did not stop moving forward. It's the same thing here. So there is no disruption of any ministry or anything like that. We move forward."
When asked if church members expressed no further interest in the removal of their pastor, Karen Taylor said the culture in their church is not to question the decisions of church leadership.
"We don't [ask questions]. We go along with whatever they say until they tell us different, until we hear different. And if we don't hear different we don't speculate. We just go on and continue. Nothing that occurred with him stepping down affects this ministry," she said, noting that the New York church has its own assigned pastor.
"We have church service on Sunday, we have our Bible study within the week and we have our ministry that continues. We deal with facts, we deal with truth. So far what we have heard is what everybody else heard on Sunday and that's what we're going with," she said.
At the California campus, Tamara Taylor said Dr. Frederick K.C. Price will take back the church he founded as the lead pastor and the Ever Increasing Faith program on TBN will continue with the elder Price despite his advanced age.
"Ever Increasing Faith is not going off the air. It will be aired and the programs will be taught by Apostle Price," she said.
She further noted that what exactly her former pastor did that caused him to step down is not important to her.
"I put myself in his position and if I made some misjudgments and I know that the Word of God tells me to confess before Him and He will cleanse me from all unrighteousness then that would be sufficient for me," she said.
"The what of it, it's not my business .... If I don't want to share that with you, me and God knows what it is. He's the one I'm accountable to," Taylor said.