Criminals Posing as Nuns Go Door-to-Door to Commit Robberies in Florida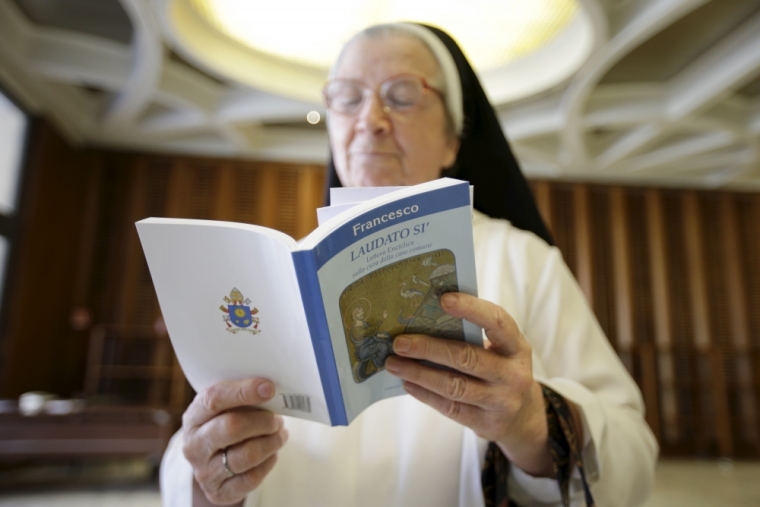 Criminals posing as nuns are walking door-to-door in a Lehigh Acres, Florida, neighborhood asking residents for money and claiming that the charitable donations are for the St. Raphael Church.
Since Saturday, the church has been warning parishioners and the local community about the scam which is allegedly being carried out by women in their 20s, according to WinkNews.
Those who've encountered the fake nuns say they're extremely aggressive when asking for money and have even demanded that they drive residents to a nearby ATM machine so they could withdraw cash. The sly criminals have also been accused of pressuring victims into revealing their credit card information after barging into their living rooms.
Members of the parish, such as lector and Eucharistic Minister Earl Smith, are disgusted by the scam.
"It's not just a human issue but it's a spiritual issue," said Smith to Wink News. "I just feel that whoever is doing that is taking advantage of the people, the parishioners at St. Raphael's. It just depicts how desperate people are in the world, in our society, that they will go and try to use the Catholic Church to use other people."
Smith further commented that this particular scam is the worst he's ever heard of.
Fortunatley, members of St. Raphael Church were able to alert authorities about the scam since the sole nun living in Lehigh Acres doesn't fit the descriptions of any of the women committing the neighborhood thefts.
The Christian Post contacted St. Raphael Church for comment, but it did not respond by press time.
St. Raphael Church has made the entire community aware of the situation and police are investigating the criminal activity.