Crosses Being Removed, Covered in Scottish Chapels Due to Offended Non-Christians at Funeral Services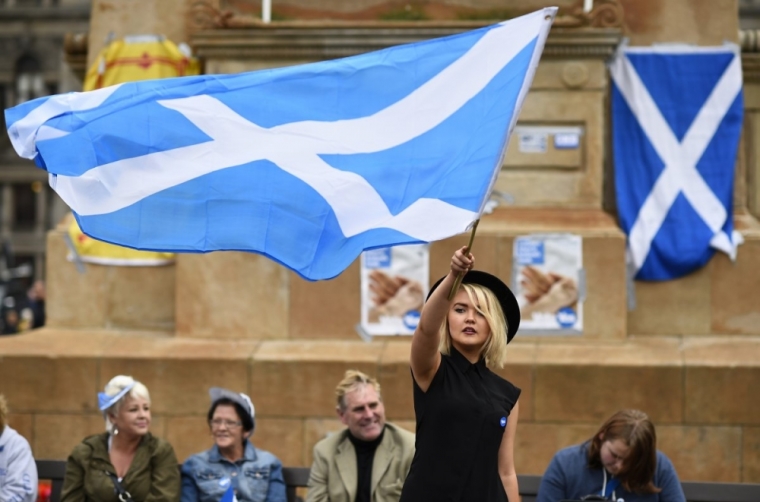 A Scottish government report has revealed that Christian crosses are being removed inside chapels during funeral services so as to not be offensive to atheists and non-Christians.
The Scottish Inspector of Crematoria revealed in the July 20 report on practices and issues surrounding funerals services in the country that there are concerns over the "lack of inclusive space" for people not of the Christian faith.
"There have also been concerns raised over the presence of Christian religious symbols, particularly the 'cross' in chapels and gardens of remembrance. There have been a number of occasions where at the request of applicants steps have been taken (where practical) to remove or conceal the cross (in chapel) for the duration of the service," the report explained.
It added that there has been discussion with the Humanist Society Scotland to address these concerns. The atheistic group has argued that its 15,000 members, along with other non-Christians in the country, feel that their beliefs are being left "open to discrimination" due to the presence of religious symbols in chapels when family members don't want to see them.
Gordon MacRae, chief executive of the Humanist Society Scotland, told The Herald that the requests for religious symbols to be removed "symbolize the changes that are happening in Scotland. Scotland is now a majority non-religious country."
"The crematoria issue is particularly painful for a lot of people. If you had a negative experience of religion it's a very difficult time for somebody to have to mark the passing of a loved one in a way that feels dishonest or brings back bad memories," MacRae added.
"It's a difficult thing for people to deal with. What we want to get away from is a default setting that just assumes everyone is Christian."
The Church of Scotland said in a statement in The Times last week that funeral services "should be welcoming to people of all faiths and none."
"Families should be encouraged to express their wishes and their preferences should be accommodated whenever possible," the church stated.
"During times of grief and loss many people want and need the comforting presence of symbols of their faith and words that express their beliefs. The importance of these should not be underestimated."
In its response to the report, the Christian Institute, a U.K. group that speaks out against the marginalization of Christians in society, warned against "creeping secularization."
"It should hardly be surprising to anyone that in a country with our Christian heritage the cross of Christ will be visible in public places, especially somewhere like a crematorium," said Ciarán Kelly, deputy director at The Christian Institute.
"It seems that steps have already been taken to reasonably accommodate those few people with concerns. We should be wary of creeping secularization in the guise of 'equality,'" Kelly said.
Official Scottish government statistics show that religion has been dramatically falling in the country, with nearly half (48.7 percent) of the population declaring themselves to be nonreligious in a 2016 survey.
A quarter of the population said that they are part of the Church of Scotland, while Roman Catholics made up 13.8 percent. Christians of other denominations represented 8 percent of the total.