CrossFit Changes Policy to Allow Transgender Athletes to Compete According to Gender Identity
CrossFit Changes Policy to Allow Transgender Athletes to Compete According to Gender Identity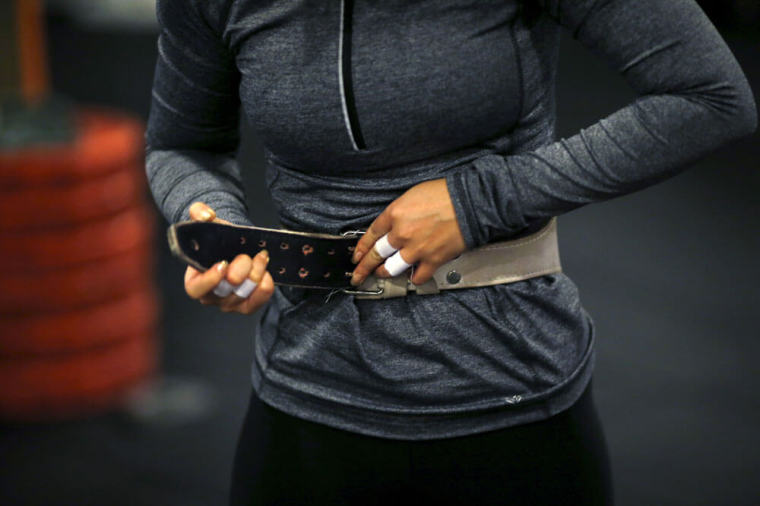 Transgender athletes will be able to compete in CrossFit Games in accordance with their self-identified gender rather than their birth sex under a new policy that starts in 2019.
CrossFit CEO Greg Glassman, who co-founded the popular fitness regimen and organization, announced the policy change last Friday at an event sponsored by a pro-LGBT CrossFit group during the 2018 Reebok CrossFit Games in Madison, Wisconsin.
"In the 2019 CrossFit competitive season, starting with the Open, transgender athletes are welcome to participate in the division with which they identify," Glassman was quoted as saying by the pro-LGBT media platform Them. "This is the right thing to do. CrossFit believes in the potential, capacity, and dignity of every athlete. We are proud of our LGBT community, including our transgender athletes, and we want you here with us."
Glassman made the announcement at an event called the "Big Gay Happy Hour" that was hosted by a CrossFit group called OUTWOD, a subsidiary of the Out Foundation.
Out Foundation Executive Director Will Lanier told Them that there have been over 5,000 LGBT athletes that have competed in OUTWOD events and he called the policy change "magical."
"Now the sport that we have known and loved has taken the biggest step toward full inclusion," Lanier said. "While our work may never be done, we are one giant step closer."
Out Foundation board member Alyssa Royse, who's also a CrossFit gym owner, has been among those who've pushed heavily for the policy change.
"I think it's important to realize that CrossFit is the largest fitness brand in the world, and where we go, others — we hope — will follow," Royse was quoted as saying.
The new policy change will give people like Bennett Kaspar, a biological female who has desired to compete with men in the CrossFit Games, the ability to do so. Kaspar has previously written on CrossFit's "trans problem."
CrossFit, which has over 13,000 gym affiliates across the world, was sued in 2014 by transgender athlete Chloie Jonsson for $2.5 million after he was prevented from competing in the women's division of the CrossFit Games. At the time, CrossFit doubled down on its policy requiring athletes compete in accordance with their biological sex.
CrossFit's policy change comes just months after a Christian-owned CrossFit gym in Indiana was shut down after a controversy ensued over its decision to cancel an event supporting the LGBT community.
CrossFit spokesperson Russell Berger was also fired and deemed a "zealot" by Glassman after he praised the gym's decision to cancel the event. Berger took to Twitter to say that he believes "celebrating [LGBT] 'pride' is a sin." He added that "[t]he intolerance of the LGBTQ ideology toward any alternative views is mind-blowing."
CrossFit's policy change mirrors a similar policy change enacted by the Boston Athletic Association earlier this year when it announced it was allowing transgender athletes to compete in the historic Boston Marathon in accordance with their self-identified gender.
In 2016, Chris Mosier became the first biologically female transgender athlete to qualify to compete for a U.S. men's national team when she finished seventh in the men's 35–39 category of the sprint duathlon at that year's Duathlon National Championship.