Crowder Says 'God Breathed Lyrics Out Of Us' on First No. 1 Song 'Come As You Are'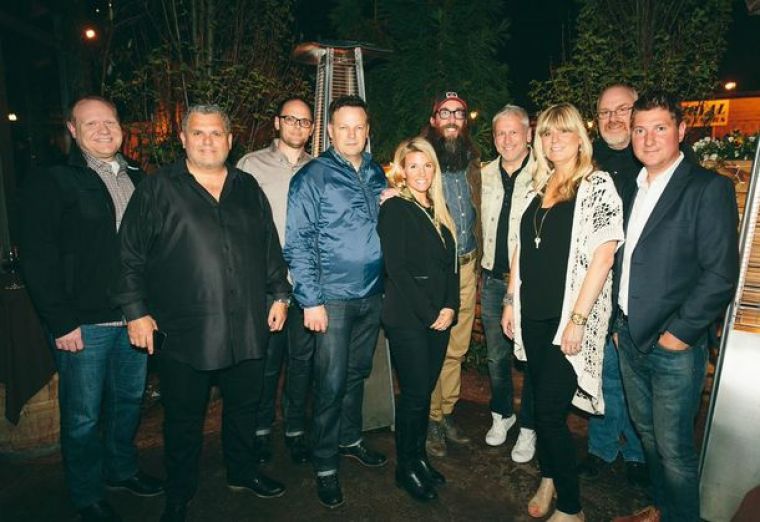 Grammy-nominated Christian artist Crowder is giving all glory to God following the widespread success of his first solo single, "Come As You Are."
The track is Crowder's first career number-one since the David Crowder Band* disbanded in 2012, and the folktronica artist revealed the significance of such a feat before crediting God on Tuesday.
"'Come As You Are' is my favorite song that I have ever been a part of writing, and I am so grateful I was able to be a part of this thing coming to life," Crowder said during a performance in Nashville in Tuesday, according to a press release.
The song, which is off Crowder's album "Neon Steeple," reached the number one spot in Jan. as well as a Top 10 spot on the National Christian Audience chart after reaching millions of listeners. Consequently, Crowder thanked the songwriters, musicians, and most importantly, God, for working on the track.
"Matt (Maher) and Ben (Glover), thank you for writing this song with me," he said. "I am grateful to Gabe (Scott) and Ed (Cash) for making all of the music come around it in a way that echoes the grandness of the lyrics that God breathed out of us. To the entire team that has supported and invested in us for the last 15 years, this is just beautiful – thank you."
"Come As You Are" has also garnered Crowder a Grammy Award nomination for Contemporary Christian Music Performance/Song as well as two K-LOVE Fan Awards for Best Worship Song and Best Male Artist. The K-Love Awards are scheduled for May 31.
It comes as no surprise that Crowder admitted that "Come As You Are" was his favorite song to work on since the artist described the track as worship that "throws the doors wide open."
"What I love about 'Come As You Are' is that it makes room for all of us," the singer told The Christian Post earlier this year. "It feels like it throws the doors wide open."
The singer went on the relate "Come As You Are" to the rest of his first solo album as a whole.
"When you talk about invitations, an invite into something bigger and grander than what you know and experience, 'Come As You Are' feels like one that throws the door really wide," he explained. "I think it's an anchor and hinge for the whole new record- 'Neon Steeple.'"
Crowder is currently on his Neon Staple Tour alongside artist Dan Bremnes. The tour runs through April 25. For more information, visit the website here.
Watch Crowder's music video for "Come As You Are."