University of the Cumberlands seeing 'evidence of the Lord's work' at student-led worship gatherings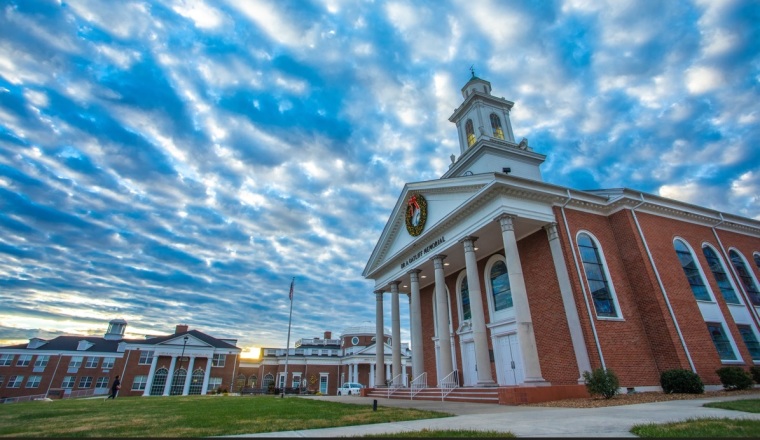 The University of the Cumberlands is among the Christian institutions experiencing spontaneous worship and prayer services in response to the revival event at Asbury University.
Students at the Williamsburg, Kentucky-based Christian university have been involved in a continuous prayer and worship gathering that began on Monday and has continued through the week.  
Cumberlands Campus Minister Jacob Ratliff told The Christian Post that while he "would hesitate to call it a revival at this point," he nevertheless said he was "seeing significant evidence of the Lord's work at UC."
"We have been encouraged by our students' desires to see Christ exalted. They have organized two worship gatherings that have been impactful for our campus and local community," said Ratliff.
According to Ratliff, Cumberlands students who had been at Asbury's recent revival gatherings organized and led a worship service on Monday evening that had "a clear sweetness of the Lord's presence."
"It can be traced back to movements at Asbury. Students present at Asbury on Thursday night received intentional prayer from Asbury faculty and students which encouraged them to come back and organize the worship night on Monday," he explained.
The Monday evening service had around 400 students and community members, with multiple informal prayer meetings and worship gatherings being held since then.
Ratliff noted that between 10 and 15 students "have been rotating times of intentional prayer in the chapel over the last few days," with another impromptu service on Tuesday attended by around 75 students.
"Students are continuing to meet regularly and encourage one another through a group chat called the 'Acts 2:42-47' group aimed at encouraging prayer and Christian unity," Ratliff added. "We are aware of two new believers as a result and pray for much fruit in days to come."
Campus ministry staff at Cumberlands has been working with the university administration to help encourage students in their worship practices, Ratliff told CP.
"We have consistently been meeting with students to counsel, pray and glorify God through our responses to His movement on campus. We have provided open opportunities and been present in the Chapel to help facilitate worship and spiritual counseling," he said.
Last week, Asbury University became the center of a revival event following the formal conclusion of a regularly scheduled chapel service at the Hughes Auditorium.
Alexandra Presta, a senior at Asbury, told CP in an earlier interview that the chapel service featured a sermon by speaker Zach Meerkreebs based on Romans 12 and the topic of "love in action."
"I had left for a few minutes but then felt called to return. Since then, it hasn't stopped. It's been a mix of worship, testimony, prayer, confession, silence," she recounted, dubbing it "a full experience of the Holy Spirit."
The impromptu prayer and worship came almost 53 years to the day that a similar outbreak of worship and prayer occurred at Asbury back in 1970, which spread to other campuses and communities.
"This is a pure act of the Holy Spirit pouring out love, peace and healing — hearts are being transformed and that should be praised," added Presta.
"Meerkreebs has acted as a leader throughout the revival and has reminded us periodically that this comes out of radical humility, humbling ourselves before the Lord."
In addition to Cumberlands, Cedarville University in Ohio, another Christian school, has also seen a series of unplanned worship services taking place over the past few days.
Cedarville University President Thomas White described it as "a special outpouring and sensing of the presence of the Lord," telling CP in an earlier interview that it "will be left to the historians" if it was a revival.
"So, we took a moment to pray and to sing a song," White recounted, speaking of the Monday chapel service where it started. "And during the song, without an altar call or invitation of any kind, we had some students who began to come forward and pray."
"And so, when I went back up to the stage … we just began to pray and began to sing. And, before the chapel was over, there was an altar full of students just praying and some were weeping, others were hugging one another."
Were you there? Use #MyRevivalStoryto share your story.