Cyber Bullies Bring This Veteran to Tears After a Controversial Photo – But She Stands Tall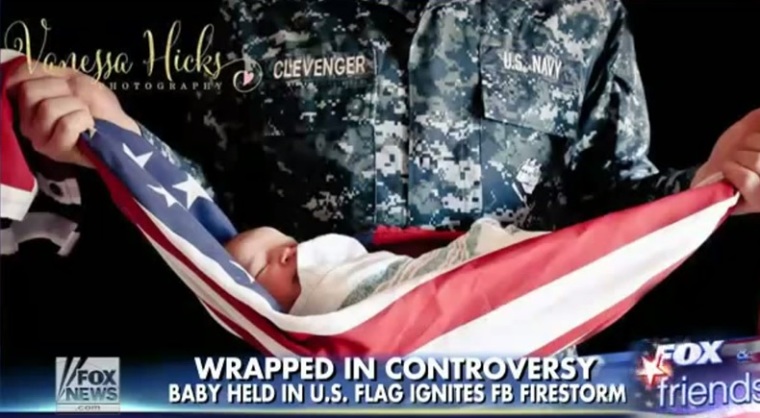 Vanessa Hicks is a Navy Veteran that was involved in a very controversial photo posted on the internet. She is a navy wife and extremely talented photographer that posted a photo of a newborn baby wrapped in an American flag. What happens next is unexpected and horrifying for her.
She had received many threatening phone calls and emails after she posted this picture. Many people bullied her and wished terrible things upon her with comments left on the photo. But, this picture means a lot more than that. It was never intended to be a negative photo. She helped a service member celebrate the birth of his child by sharing this picture. Like all things that go viral, you have positive and negative comments.
Listening to Vanessa's response to these bullies is really inspiring. She even received a phone call from a veteran, stating, "this picture symbolizes everything that I fight for." In this interview, you will see how she responds to all the controversy: