Daleiden delayed; Calif. Supreme Court issues stay on pro-life activist's felony trial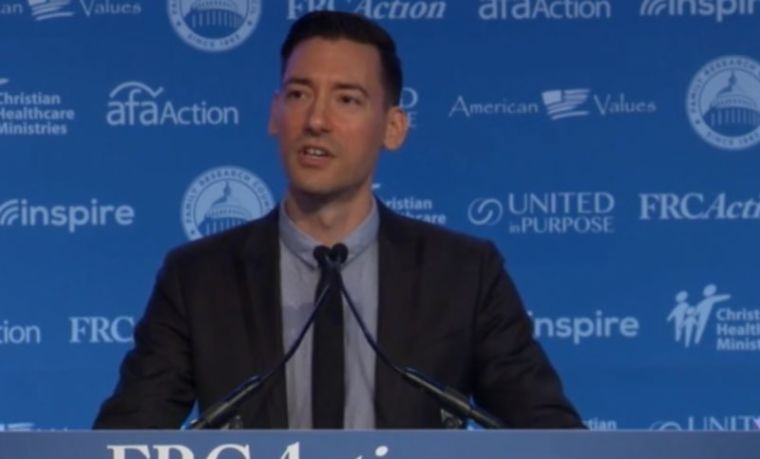 The California Supreme Court issued a stay on a preliminary hearing in the felony trial for pro-life activist David Daleiden in which his attorneys were to present a defense that would have included their undercover videos of abortion providers.
Last Friday, California Supreme Court Chief Justice Tani Cantil-Sakauye put the hearing on delay until further notice, according to a press release emailed out on Monday morning on behalf of the Thomas More Society, which is representing Daleiden.
The high court's decision to issue a stay put a halt to the hearing, which was scheduled to take place on Monday and was expected to last about two weeks.
"The stay was based on the political bias and selective prosecution," stated the email, sent to supporters by Thomas Ciesielka of TC Public Relations.
Daleiden garnered national headlines back in 2015 when his California-based pro-life group the Center for Medical Progress released a series of undercover videos of abortion providers reportedly showing them engaging in illegal activities.
For their actions, Daleiden and pro-life activist Sandra Merritt were charged with 15 felonies in March 2017 by the state of California.
Daleiden and Merritt were charged with filming 14 people without permission between October 2013 and July 2015. There was one felony count filed per person along with a fifteenth count for criminal conspiracy to invade privacy.
The undercover recordings included conversations with Planned Parenthood officials and StemExpress, a California-based company that provides biological materials for medical research and received fetal tissue from Planned Parenthood.
"Daleiden, along with co-conspirator Sandra Merritt, used manufactured identities and a fictitious bioresearch company to meet women's healthcare providers and covertly record the private discussions they initiated," stated California Attorney General Xavier Becerra in 2017.
"The right to privacy is a cornerstone of California's Constitution, and a right that is foundational in a free democratic society … We will not tolerate the criminal recording of confidential conversations."
For his part, Daleiden denounced the charges as "bogus" and "fake news," saying that they came from "Planned Parenthood's political cronies."
"The public knows the real criminals are Planned Parenthood and their business partners like StemExpress and DV Biologics — currently being prosecuted in California — who have harvested and sold aborted baby body parts for profit for years in direct violation of state and federal law," stated Daleiden in 2017.
In February, San Francisco Superior Court Judge Christopher Hite concluded that Daleiden and Merritt's legal team be allowed to present their arguments before a preliminary hearing.
These arguments were to include Planned Parenthood figures who were in the undercover videos made by Daleiden, as well as footage of the videos themselves.
The court also ruled, however, that for the preliminary hearing the names of the Planned Parenthood figures be kept sealed and that the videos be made inaccessible to the public.
"This latest court order gives us the ability to prove the link between David's actions and uncovering violent felonies by the abortion industry, and to show that these videos were all taken in public locations where the conversations could be easily overheard," stated Thomas More Society Vice President Peter Breen, who is representing Daleiden, at the time.