Pro-Choice Group Dismisses Most Charges Against Dave Daleiden Over Pro-Life Undercover Activism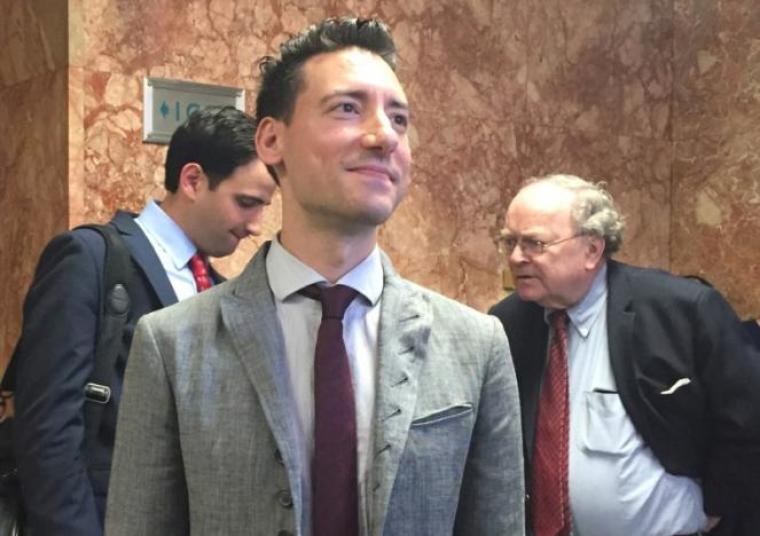 The National Abortion Federation has dismissed most of the claims it made against pro-life activist David Daleiden over his undercover video activism.
Daleiden and his California-based pro-life group the Center for Medical Progress have been involved in various litigation tied to his undercover videos that purport to show abortion providers violating various laws.
The Freedom of Conscience Defense Fund, which is representing Daleiden and the CMP, announced Tuesday that NAF had dismissed 7 of its 11 original charges over the weekend.
These charges included accusations of fraud. The remaining claims by NAF include breach of contract, civil conspiracy, fraudulent misrepresentation, and promissory fraud.
FCDF believes NAF dismissed the charges because it wants to "speed up the case so it can secure a permanent gag order against David and CMP, which would block the release of the videos regardless of the case's outcome." 
NAF hasn't responded officially to this newest court move as of Wednesday morning. NAF President and CEO Vicki Saporta previously stated, "Daleiden has no regard for the law and has proven that he cannot be trusted with the videos and other materials he stole from our meetings." 
"Seven down; four to go," said FCDF chief counsel Charles LiMandri in a statement. "NAF's latest litigation maneuvering shows that this case has only ever been about one thing—an unconstitutional silencing of a pro-life hero."
"As the Trump Administration continues its investigation of NAF's gruesome actions, we expect their lawyers to do everything they can to permanently silence David."
Daleiden himself took to social media to celebrate the news, posting to Twitter on Monday evening that "all they have left is a few bogus contract disputes."
"NAF is just mad that my undercover team were better Exhibitors than their regular members," added Daleiden.
During the summer of 2015, CMP released a series of videos purporting to show Planned Parenthood and other abortion providers violating the law, including profiting from the sale aborted baby body parts.
The undercover videos prompted a wave of pro-life activism at the federal and state level, with pro-choice critics claiming that the footage was edited to falsely smear abortion providers.
Daleiden's activism also incurred legal backlash, as he and other members of CMP faced various charges in California and Texas for allegedly violating laws regarding fraud and breach of contract.
In 2016, Judge William H. Orrick of the United States District Court for the Northern District of California issued a gag order halting the release of additional CMP undercover videos.
Judge Orrick's ruling was upheld by a three judge panel of the Ninth Circuit Court of Appeals in a 2-1 ruling issued March 2017. Earlier this year, the United States Supreme Court refused to hear an appeal.
"The defendants claim that they were released from their contractual obligations because they obtained evidence of criminal wrongdoing. But the district court, having reviewed the recordings, concluded as a matter of fact that they had not. That determination is amply supported by the record," concluded the Ninth Circuit panel majority.
This is not the first time that Daleiden has had several charges against him dropped. In June 2017, the San Francisco Superior Court threw out 14 of 15 criminal counts against Daleiden and CMP member Sandra Merritt filed by California Attorney General Xavier Becerra.
The Superior Court had ruled the 14 counts "legally insufficient," leaving one count of conspiracy to invade privacy.
In July 2016, District Judge Brock Thomas of Texas dismissed felony charges made against Daleiden and Merritt over claims of tampering with a government record stemming from the pair using fake drivers licenses to gain access to a Houston Planned Parenthood clinic in their quest to film Planned Parenthood officials discussing alleged illegal reimbursement practices for aborted babies' organs, limbs and tissue.