Dallas Nurse Who Cared for Thomas Eric Duncan Has Contracted Ebola, First Known Transmission in the US
Dallas Nurse Who Cared for Thomas Eric Duncan Has Contracted Ebola, First Known Transmission in the US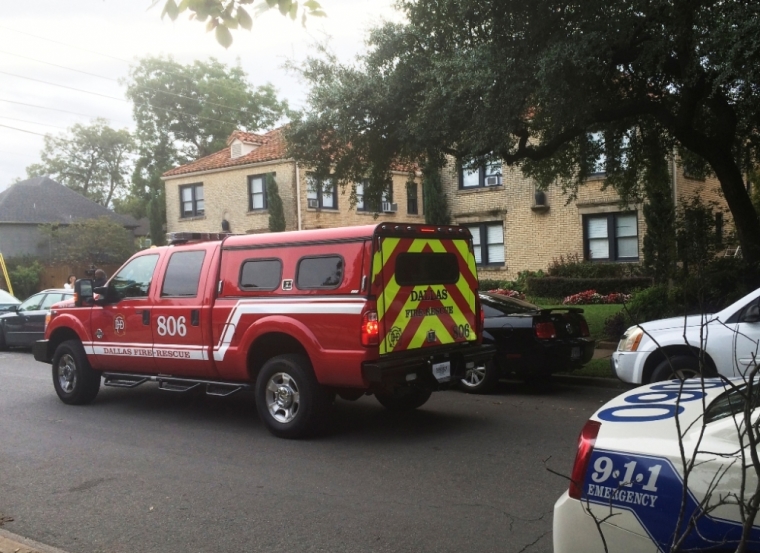 UPDATE: 4:15 p.m. Oct. 12
The Centers for Disease Control and Prevention confirmed Sunday afternoon that a nurse who cared for Ebola patient Thomas Eric Duncan at Texas Health Presbyterian Hospital in Dallas has contracted the virus and remains in isolation at the hospital. The CDC also confirmed Sunday that the nurse wore full protective gear while caring for Duncan, who died Wednesday.
A nurse at Texas Health Presbyterian Hospital in Dallas who cared for a Liberian man with Ebola is the first known person to contract the fatal virus in the United States.
During an early morning news conference Sunday, Dallas County Judge Clay Jenkins said the young nurse, whose parents have asked that her identity not be released at this time, had cared for Liberian national Thomas Eric Duncan who died Wednesday from Ebola.
The nurse contacted Texas Health Presbyterian Hospital Friday night and reported having a low-grade fever before checking in as a patient, where she was then isolated and tested for Ebola. Initial results from a lab in Austin have shown that she is infected with the virus.
A subsequent test is being conducted by the Centers for Disease Control and Prevention in Atlanta to confirm the positive results.
Before traveling to the U.S., Duncan had taken a young pregnant neighbor to a hospital in Liberia for treatment of Ebola. When the hospital refused to take her in as a patient, he carried her back home to her family where she later died, MSNBC host Melissa Harris Perry noted on her Saturday program.
Thomas Frieden, head of the CDC, alleged that the Ebola virus was transmitted from Duncan to the nurse either because there was a breach of protocol at the hospital or an error was made by the nurse.
"At some point there was a breach in protocol," Frieden claimed during a second Sunday news conference. "That breach in protocol resulted in this infection. This tells us there is a need to enhance training and to make sure protocols are followed."
Frieden, according to USA Today, "cited four steps being taken by the CDC: ensuring the woman is cared for safely; identifying her contacts; treating all healthcare workers who cared for Duncan as having potentially been exposed; and reviewing procedures used to protect healthcare workers who treat Ebola patients."
Duncan died in isolation at the Dallas hospital on Oct. 8, 11 days after being admitted, with more than two dozen and possibly up to 50 medical staff having provided for his care, according to Reuters.
More than 4,000 people have died from Ebola in the West African countries of Liberia, Sierra Leone and Guinea.