Darren Wilson: Pastor Says Ferguson Protests Will Continue 'Indictment or No Indictment' Because Community Is Fed Up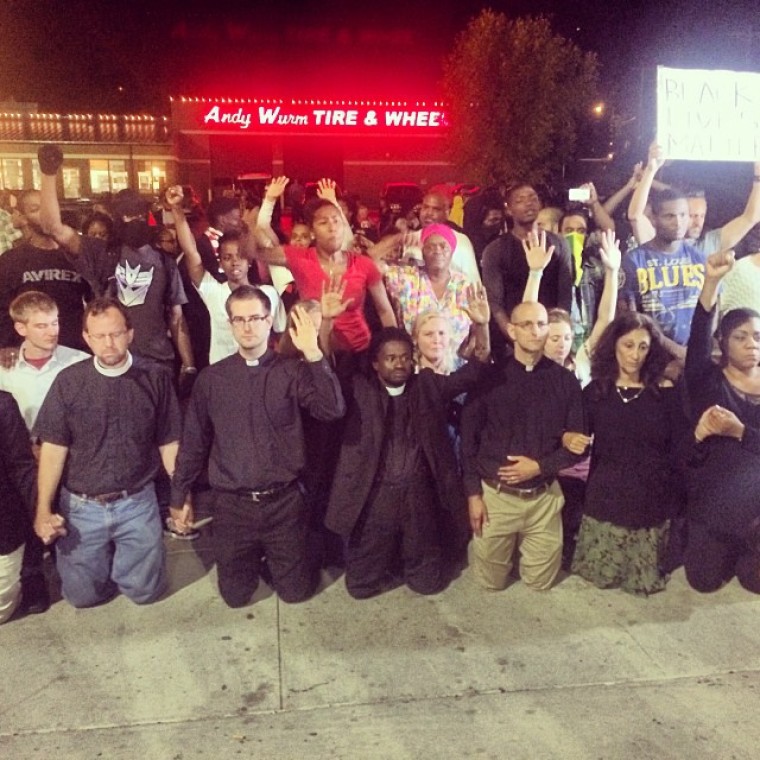 Ferguson protesters are said to be bracing themselves for no indictment in the Michael Brown case and one local pastor has called for peaceful protests should Ferguson police officer Darren Wilson be cleared.
Since the Aug. 9 shooting death of 18-year-old Brown, protesters have taken to the streets of Ferguson everyday due to racial unrest, demanding justice in the form of Wilson's arrest.
A St. Louis County grand jury is still hearing evidence in the case and they are expected to decide Wilson's fate well before the Jan. 7 deadline; however, legal experts believe there is a strong possibility the six-year veteran officer will not be indicted.
On Friday, a New York Times report leaked details surrounding Wilson's testimony, and earlier this week an autopsy appeared to support his claims that he fatally shot the unarmed teen in self defense. Critics have questioned the timing of the leaked information, which some believe suggests there will likely be no indictment.
Rev. Osagyefo Uhuru Sekou, of The First Baptist Church in Jamaica Plain, has been arrested twice while protesting in Ferguson. He said that regardless of the grand jury outcome, protesters will continue with demonstrations because there are much greater issues facing the community.
"Well, the people are going to continue to resist, indictment or no indictment. They will continue to resist in various forms, whether it be in the courts or in the streets because this is not simply about an indictment," pastor Sekou told The Christian Post exclusively.
"The indictment of Darren Wilson would be the beginning of the possibilities of a just Ferguson, a just St. Louis, a just Missouri, a just nation, because you know it's not just about one bad cop, it's about an evil system, a draconian system of policing," he added.
Sekou said that while supporters of the Brown family initially began demonstrations in August to protest the-late teen's death, the rallies have also become about other issues facing the African-American community.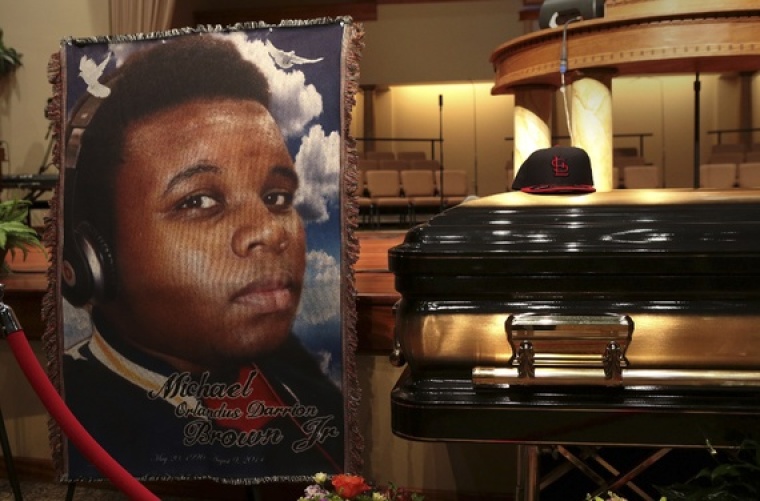 Although Ferguson residents have said they are fed up with excessive policing, among other things, Sekou said that they should seek to protest peacefully, particularly after a grand jury decision is made.
"I do not condone the violence by the police. Acts of violence, according to Martin Luther King Jr., are ... 'riots are the voice of the unheard' … for many young people, they're going to feel as though that's the only way that they can respond," he said. "Those of us who are committed to no violence believe that if we can transform that rage into disciplined protests ... [we] may have an impact on the nation's conscience and train the nation to stop betraying black youth."
Brown's grieving family, including his mother, Leslie McFadden, have also called for peace in Ferguson.
"I've had limited contact with Lesley McSpadden and she supports peaceful protests," Sekou said adding that ultimately he hopes the protests will achieve "a new nation that eyes have not seen and ears have not heard," to quote 1 Corinthians 2:9.
Brown and a friend encountered Wilson, who is still in hiding due to death threats, while walking in the middle of the street outside the Canfield Green Apartments in Ferguson. The officer reportedly demanded that they use the sidewalk when trouble ensued.
What exactly transpired remains a point of contention. Wilson claims Brown was the agressor, however, witnesses for Brown insist the shooting was unjust.
"It's murder and they will feel and see the wrath of God's vengeance come upon them in a mighty way, just as He promised all who do evil in His sight," Sheryl Davis, Brown's aunt, told Daily Mail.
Angela Whitman, a Ferguson resident who was among activists meeting with U.S. Attorney General Eric Holder there in August, found Wilson's reported account "so hard to believe."
"There was speculation probably about a week ago, that Wilson will not be indicted, and that he is going to get off. People are more angry now. There's more anger now than when the incident happened," Whitman said.