Pastor Davey Blackburn Was Talking With College Roommate as Wife Lay Dying in Home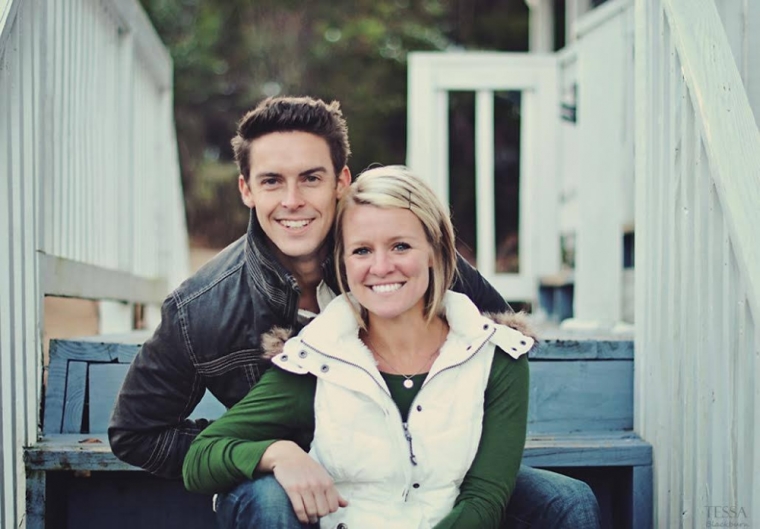 Indiana Pastor Davey Blackburn of Resonate Church was talking with his college roommate, Pastor Kenneth Wagner, on the telephone as his wife, Amanda, lay dying after an attack during a home invasion two weeks ago.
Wagner, who is pastor of United Church in Delaware, is first mentioned in the affidavit of probable cause against Amanda's suspected killer, Larry Jo Taylor Jr., 18, and his accomplice, Jalen Watson, 21. A copy of the document was shared with The Christian Post by the Marion County Prosecutor's Office on Tuesday.
On the morning of Nov. 10, when his 28-year-old wife was fatally shot in the head, arm and back, Blackburn told detectives that he left his home at about 6 a.m. to go to the L.A. Fitness gym located at 4015 Shore Drive in Indianapolis.
At approximately 7:10 a.m. Blackburn said he left the gym and was talking with Wagner at the time.
"Blackburn stated that he remained on the phone on the way home and was still on the phone when he arrived home at approximately 7:30 a.m. He stayed on the phone in his driveway until he entered (house) around 8:20 a.m.," the statement continued.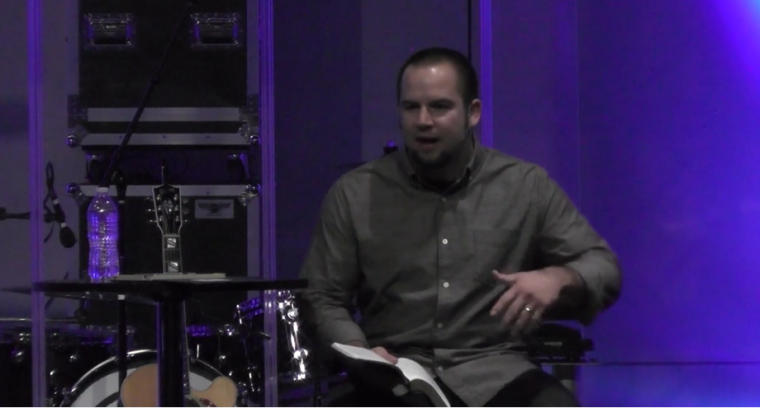 When Blackburn entered his home he found Amanda "face down in blood on the living room floor."
Speaking at Amanda's funeral five days later on Nov. 15, Wagner revealed that he would speak with Davey religiously every Tuesday from 7–8 in the morning. He explained how close he was to Davey and Amanda and said he was horrified to learn that Amanda had been killed.
"Tuesday I was sitting at lunch and I received a call that rocked my world forever. David had walked in and found his wife in the condition that she was in. And what you need to know about this story is that me and Davey would speak every Tuesday morning from 7–8. Davey had gotten off the phone with me, finished our conversation and walked in and found Amanda," said Wagner.
"I got a phone call (from someone), he explained what had happened to Amanda and then he said it happened last night. I said 'that's impossible because I talked to Davey this morning,'" said Wagner.
"I began to hope, pray that it was impossible, that it wasn't reality. The texts begin to flood. The calls begin to flood, and I realized it was true. So I go home and walk in the house and tell Sherry 'I've got horrible news,'" he said.
"Sherry is my wife. We've been married for seven years. We got married three weeks before Amanda and Davey. And I watched my wife just fall to the floor and experience some of the deepest sorrow that I have ever experienced in my life," he added.
He said he and Davey went to Southern Wesleyan University in South Carolina together where they played baseball for four years.
"We were roommates together and so during that time a lot of interesting things happened. I know a lot about their relationship that most people don't. I've been around since the days when Amanda gave Davey up for Lent," he said to laughter.
"I don't know if you guys have heard that story but that's a good one," he quipped.
"We were riding in the car one day and we were talking about Amanda and we were like, you know Mark, his cousin, was like, 'Davey, you always wanted a girl who loved Jesus more than she loved you.' And that was what he had in Amanda. But me and Gavin looked at each other and we were like, 'that is the most irrational decision she could have ever made.' We were mad for him, Gavin, right?" he quipped again.
He told the gathering that he had always wanted to speak at Resonate Church in Indiana but never expected he would be speaking at the church under such tragic circumstances. He then told the church that Amanda's death would not be wasted.
"Today what I want to tell you is that there are no words that I can say that are gonna be magical. There are no words I can present to you that are going to take the pain away … to cause an instant healing. But my prayer is this: that we would all take one step closer," he said.
"More than anything, I want you to hear this — that the movement of Christ is not finished in Indianapolis," he said to applause.
READ THE COMPLETE AFFIDAVIT OF PROBABLE CAUSE AGAINST AMANDA BLACKBURN'S ALLEGED KILLERS BELOW: