David French Says Racist Trump Supporters Threatened His Multiracial Family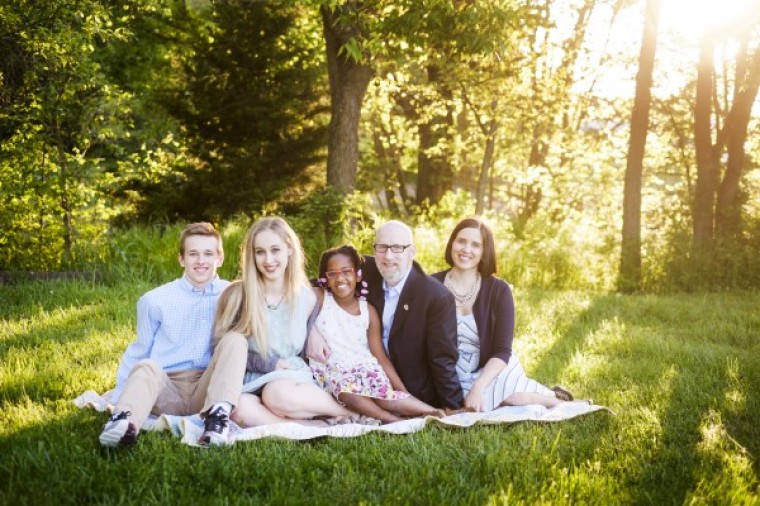 Conservative National Review writer David French, who last week contemplated launching an independent run for president, claimed Tuesday that Donald Trump supporters harassed his family members after being asked by the Trump campaign to intimidate them, while racist trolls took to social media to lambaste his adopted Ethiopian daughter.
After French announced Sunday that he will not be running for president despite pressure from Weekly Standard editor Bill Kristol, the Iraq War veteran told MSNBC's "Morning Joe" that members of his wife's family were personally accosted by Trump supporters over the phone, while racist trolls on the internet have disparagingly insulted his adopted Ethiopian daughter.
French, who is also a lawyer, explained that Trump supporters were asked by the Trump campaign to call his wife's family in Tennessee and tell them to tell him that things would "be bad" for him if he decided to run for president.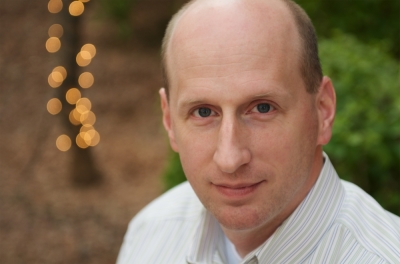 "Well, you know, it was probably one of the more ham-handed attempts at intimidation, which out of the Trump operation you can expect things to be done in the most incompetent way possible," French asserted. "An individual calls [and] he says, 'I'm sorry, but I've been asked by the Trump campaign to make sure that David knows this will be really, really bad for him.'"
French added that he did not know about the call until after he had already decided that he would not run for president.
French continued by explaining that even before his name was being circulated by the media as a possible independent alternative to Trump, he was already faced with much intimidation from Trump supporters because of his anti-Trump writings for the National Review.
"I assumed if I did this, look, I have been up against Trump for some time, and the assaults on my family have been overwhelming just as a writer," French stated. "As everyone knows, Trump has an online racist mob that he often stokes by retweeting some of these horrible white supremacists."
French says that Trump's online racist mob has personally insulted his youngest daughter, who he and his wife, Nancy, adopted from Ethiopia in 2010.
"As that online racist mob is fond of pointing out, I have a multiracial family and so they have gone after my youngest daughter in the worst way imaginable," he said.
The show's co-host Joe Scarborough then asked French if the Trump supporters really attacked him for having multiracial family.
"You have no idea," French responded, explaining that his family received "threats" but did not go into detail about them.
"Months ago, I had neighbors who were nervous there were going to be attacks in our neighborhood," French added. "[Trump] unlocks something terrible in this country."
The Trump campaign has denied French's allegation that it asked supporters to intimidate his wife's family.
"There is absolutely no truth to this," Trump's spokesperson Hope Hicks told Politico.
Politico also reports that French hasn't provided any evidence that the Trump campaign was behind the phone call.
The Christian Post reached out to French for further comment, but he did not respond by press time.
According to the National Review, French was a little bit thrown off when he was cast into the spotlight as being the strong independent contender that Kristol touted as having a "real chance" to win the presidency.
On May 26, the night before Kristol published an op-ed arguing that French would be a better option than both Trump and likely Democratic nominee Hillary Clinton, French had met with Kristol and conservative donor John Kingston.
As both French and Kingston have ties to 2012 Republican nominee Mitt Romney, a dinner meeting was held to help convince Romney to run.
But when Romney made it clear that he was not going to run for president, Kristol's attention then turned to French and Kingston. Kingston made it clear that he wouldn't jump in the race, while French didn't outright dismiss the idea.
After French told Kristol on May 27 that he would consider running, he spent about a week talking with a number of prominent conservative leaders, activists and politicians in his effort to fully weigh his chances if he were to run for president.
Among the people that French talked with were Romney, leading Southern Baptist ethicist Russell Moore, Sen. Ben Sasse, R-Neb., and Republican strategist Mike Murphy.
In an op-ed published Sunday, French explained that he is not running for president because he feels that he is not the right person to challenge Trump and Clinton. However, he stressed that the "path is there" for someone who is "extraordinarily wealthy" and is a "transformational political talent."
In an op-ed Tuesday, French contended that an independent presidential run in 2016 is more "realistic" than people might think as long as the candidate already has a constituency and access to funds. With anti-Trump and anti-Hillary sentiment high, French argues that American voters are ready to embrace a viable independent or third-party option for president.