'Days of Our Lives' Cast News, Spoilers: Stars Shawn Christian, Arianne Zucker Pose in Sydney, Australia (VIDEO)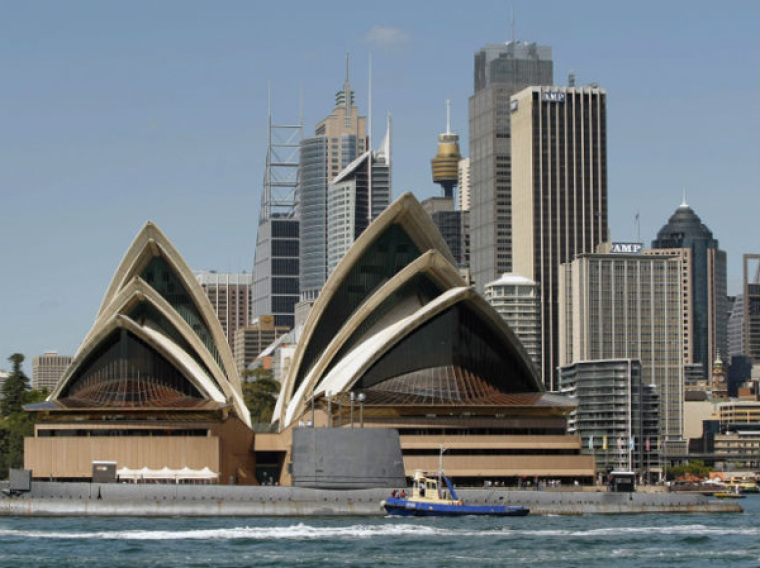 "Days of Our Lives" is set in fictionalized Salem, Ill., but that did not stop its stars Shawn Christian and Arianne Zucker from posing together in Syndey, Australia this week.
The long-running soap opera has returned to airways Down Under after being dropped last year. Christian and Zucker, who portray "Days" characters Dr. Daniel Jonas and Nicole Walker, respectively, visited Australia's capital in order to promote their show.
On Monday, the actors posed for a sky-high photo from the top of the Sydney Harbour Bridge, which overlooks the famous Sydney Opera House. See the photo on the Daily Mail. Christian also shared his own photo of ther city's Opera House on Twitter. Just last week, the actor and Zucker were joined Down Under by co-star Kristian Alfonso as the cast celebrated the "Days" return to Aussie television on Foxtel's ArenaTV.
"Days" first premiered in the U.S. on Nov. 8, 1965. It is now one of the longest-running scripted television programs in the world. Its 12,000th episode aired on Jan. 11, 2013. The soap opera has garnered a loyal viewership over nearly 50 years on the air, with many fans tuning in to the show which airs almost every weekday.
Kristian Alfonso, a 30-year veteran on the iconic soap opera, recounted her early start on the show while promoting the television series recently. The 50-year-old actress shared the initial lessons learned on the set of "Days" back in the '80's, including those from co-stars Frances Reid (Alice) and Bill Hayes (Doug).
"Frances would always tell me, 'Don't worry. It's going to be fine.' I guess she could see how nervous I was, when I first started," Alfonso told About.com. "She'd say, 'Dear, it's going to be fine. Take a deep breath, it's going to be fine.'"
As for this week on "Days," fans are anxious to learn is Theresa can save Jennifer from Liam and his evil motives. In the comings weeks, viewers will hear more backstory on Liam's character as well as his hatred for Jennifer, including their possible past romance, according to Celebrity Dirty Laundry.