DC Attorney General Launches Investigation Into Catholic Church Sex Abuse Allegations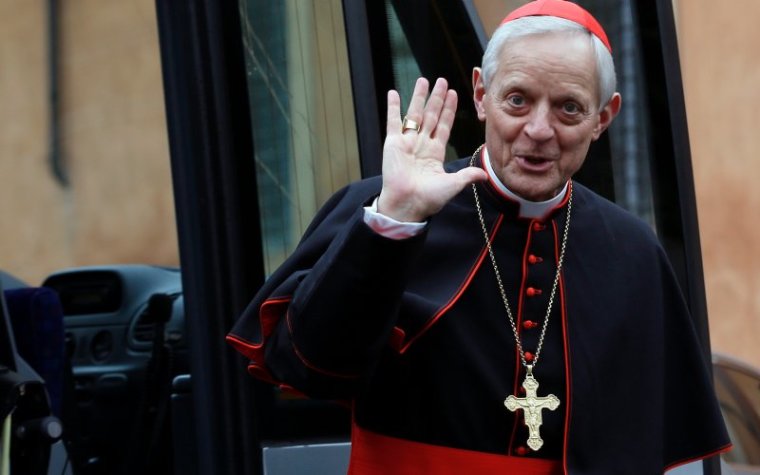 An investigation is underway into whether the Roman Catholic Archdiocese of Washington violated the law when it covered up the sexual abuse of minors, Washington, D.C. Attorney General Karl Racine has said. 
Racine told CNN via a statement that while his office seldom talks publicly about their "confidential enforcement activity," he could say that "our office has launched a civil investigation into whether the Archdiocese — which is a nonprofit institution — violated the District's Nonprofit Act by potentially covering up allegations of sexual abuse of minors."
"According to the law, nonprofits are required to work for a public purpose; if they are in fact covering up child sex abuse, that is clearly not in the public interest," Racine added in the statement to CNN on Tuesday.
The attorney general's office also launched an online form on Tuesday wherein alleged victims of sexual abuse by priests can submit a complaint.
"[The Office of the Attorney General] also has the authority to bring criminal charges against mandated reporters who fail to report instances of abuse or neglect under the District's mandated reporting law," stated the webpage.
In August, a Pennsylvania grand jury released a 1,300-page report detailing how 301 priests abused over 1,000 children over the past several decades and how the hierarchy shielded the perpetrators from accountability and covered up their crimes.
The report garnered many headlines and calls for change within the Catholic Church, with several states announcing that they were launching investigations into their Catholic dioceses.
D.C's neighbor, the Commonwealth of Virginia, is among the states launching investigations of their own. On Wednesday, the state set up a Clergy Abuse Hotline and website.
"Like so many Americans, I read the grand jury report on clergy abuse in the Catholic dioceses in Pennsylvania, and I felt sick," said Virginia Attorney General Mark Herring.
"We shouldn't assume the behavior and the problems are limited just to Pennsylvania or to one diocese. If there has been abuse or cover-up in Virginia like there was in Pennsylvania I want to know about it, I want to root it out, and I want to help survivors get justice and get on a path to healing."
D.C.'s decision to launch an investigation into the Archdiocese comes not long after Cardinal Donald Wuerl, head of the Washington Archdiocese, resigned from his church leadership position.
Cardinal Wuerl was accused of covering up former Cardinal Theodore McCarrick's alleged acts of sexual abuse against young seminarians. There were also questions about how much Wuerl knew about the abuse occurring in the Diocese of Pittsburgh when he served there.
In response, Wuerl offered his resignation and earlier this month, Pope Francis officially accepted his resignation while still commending him for his leadership.
"You have sufficient elements to 'justify' your actions and distinguish between what it means to cover up crimes or not to deal with problems, and to commit some mistakes," the pontiff said in his letter, as rendered by an "unofficial courtesy translation" from the Archdiocese.
"However, your nobility has led you not to choose this way of defense. Of this, I am proud and I thank you. In this way, you make clear the intent to put God's Project first ..."