DC Talk to Reunite on Jesus Freak Cruise 2017
DC Talk to Reunite on Jesus Freak Cruise 2017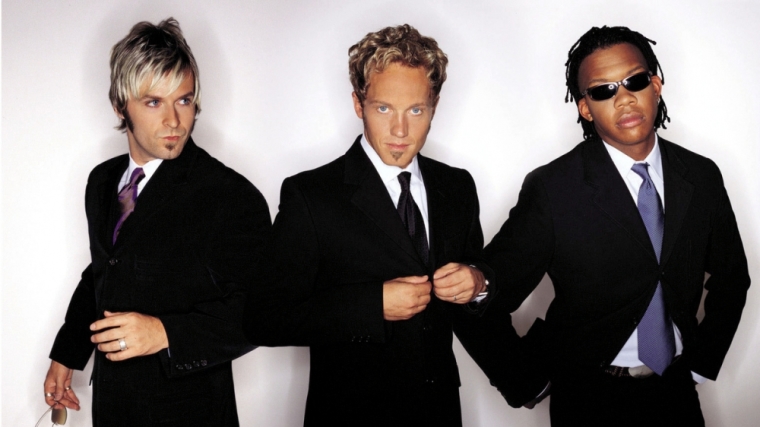 Sixteen years after the band dc Talk revolutionized the Christian market with their groundbreaking album Jesus Freak in 1995, the trio has announced a reunion of sorts with a performance next year on the Jesus Freak Cruise to the Bahamas.
The members of dc Talk started a frenzy when they hinted at a reunion in a series of videos posted on their website that led many fans to believe the announcement would be about a new album release and nationwide tour.
In statement shared with The Christian Post, dc Talk said: "This is a give back that we wanted to do — we wanted it to be intimate and special. More intimate than an arena tour could ever be. It embraces what we are doing and what we did. We are excited about both. Who knows what the future holds."
The July 2017 cruise will include performaces by the Grammy Award winning dc Talk — Toby McKeehan, Michael Tait and Kevin Max — along with the Diverse City Band, Newsboys, Kevin Max, Finding Favour, Capital Kings, Ryan Stevenson and Hollyn.
The rap/rock/pop trio with McKeehan, now commonly known as Christian pop solo artist TobyMac, Tait, lead singer of Christian contemporary band Newsboys, and Max, the former lead singer of Christian rock group Audio Adrenaline, have all led successful music careers after dc Talk went in hiatus in the early 2000s.
In an interview with Jesus freak Hideout in 2014, Tait spoke about the possibility of a dc Talk reunion and revealed that he and TobyMac have discussed it at length.
"It's gonna happen. ... Sooner or later? I'm not sure" he told JFH. "Toby and I have been talking, we talk about it pretty in-depth."
DC Talk is an acronym for "Decent Christian Talk." The Encyclopedia of Contemporary Christian Music named them "the most popular overtly Christian act of all time."
Fans can purchase tickets for the cruise starting on May 16.