Deacons File Lawsuit Against AIDS-Infected Pastor After He Admitted Having Sex with Church Members, Abusing Drugs, Stealing Funds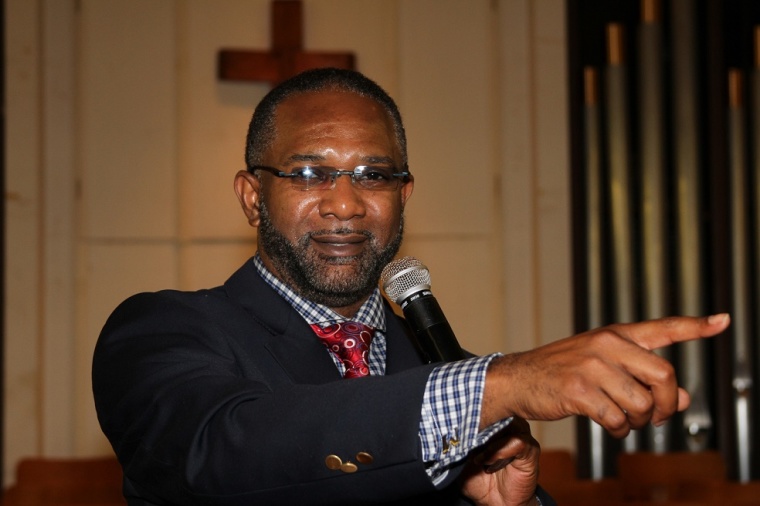 An Alabama congregation filed a lawsuit against their pastor after he confessed to abusing drugs, misusing funds and having sex with women of the church all while he knowingly had AIDS.
The board of deacons at Shiloh Missionary Baptist Church of Montgomery, Alabama filed the suit against Juan McFarland after he refused to step down from his role as senior pastor despite the congregation voting 80-2 to oust him.
"The Defendant Juan D. McFarland attempted to change the by-laws and constitution of the Shiloh Missionary Baptist Church by deception in an attempt to prevent the Shiloh Missionary Baptist Church from terminating him as Pastor, in the event the church members discovered his debauchery, sinfulness, hedonism, sexual misconduct, dishonesty, thievery and rejection of the Ten Commandments," the lawsuit states.
In addition, the church, whose majority of members have decided to leave all together, are suing McFarland's ally and church member Marc Anthoni Peacock. Peacock told the deacons that if they showed up to attend services again, he would invoke the "castle doctrine." According to court documents obtained by The Christian Post, the term refers to acting in self-defense by shooting.
"The vast majority of the members of Shiloh Missionary Baptist Church are afraid to go to church for the fear of violence," the lawsuit states.
The suit also claims McFarland and Peacock changed the locks on the doors of the church, and changed the names on the church's bank account.
The lawsuit asks the court to keep McFarland from acting as pastor of the church and Peacock from acting in an official capacity.
It also seeks to halt McFarland from taking any action in respect to the property of Shiloh Missionary Baptist Church, including a Mercedes Benz vehicle belonging to the church.
Despite being ousted last week, McFarland refused to step down and attended church service on Sunday to deliver a sermon on divine healing.
McFarland, who has been a pastor for 24 years, referenced biblical stories of the power of prayer and focused on the book of Matthew, in which a faithful centurion calls upon Jesus to heal his servant, who is dying of leprosy.
He also recounted the story of the woman who was healed of her illness after she pushed her way through a crowd to touch Jesus' garment.
"Press your way through the crowd. Pass your way through the naysayers," McFarland said, reports USA Today.
ABC news affiliate WSFA reports there were about 50 people in attendance on Sunday, many of whom were not expecting to see McFarland but encouraged him throughout his message.
McFarland made headlines after he confessed to engaging in adultery with several female members of his congregation on the church grounds despite knowing he was HIV positive since 2003 and was diagnosed with full-blown AIDS in 2008.
McFarland has not been charged with any crime, despite Alabama law stating it's a Class C misdemeanor to knowingly spreading a disease, as none of his sexual partners have come forward to press charges.