Death Row Inmates Paint Scenes of Jesus' Crucifixion; Deacon Says They're Not 'Unsaveable Monsters'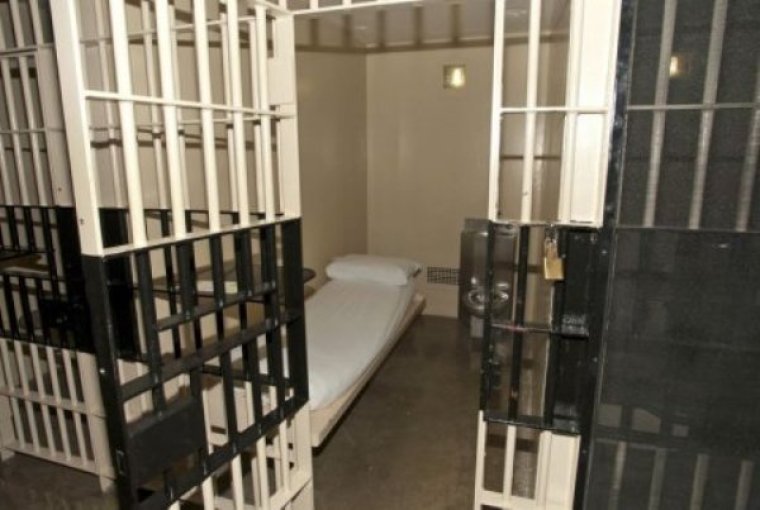 Christian inmates at a maximum security prison in Nashville have been displaying a major artwork of Jesus Christ and the crucifixion across the state, looking to show that despite being on death row for serious crimes, they retain their humanity.
The Tennessean reported that some followers of Jesus who have been sentenced to death for murder are finding inspiration in drawing the Stations of the Cross, depicting Jesus' death.
"This piece of art is a commentary on the continuing battle for our collective moral world view," said Derrick Quintero of Unit 2 at Riverbend Maximum Security Institution in Nashville, who was sentenced to death in 1991 for first degree murder.
The artwork he showcased depicted Jesus' trial, crucifixion and resurrection.
"I asked my fellow community members to help me create this project to begin a conversation about what justice looks like," Quintero added.
Other inmates joined in and helped with creating the artwork, which took over two months to finish.
Deacon W. James Booth of Holy Family Catholic Church in Brentwood, who is helping the prisoners showcase their work from church to church, even though they cannot leave the prison themselves, said that one day it will be put on permanent display.
"I think the hope is that the people who believe that death row is populated by unsaveable monsters see in this the work of human hands and people with faith," Booth stated.
"Many of them have done very bad, terrible things, but our faith teaches us that forgiveness and redemption are always possibilities."
Still, Booth insisted that the artwork is not meant to be taken as a political statement or in support of specific policy. The deacon said that the hope is it can serve as a "bridge of faith" between the inmates and those on the outside.
"In my mind, it can be transformative in the way that a visit to death row can be," he continued.
"Taking those scrolls out, in a way does some of that work without some of those individuals having to leave the comfort of their neighborhoods and parishes."
Neysa Taylor, a spokeswoman for the state Department of Correction, said that the department backs the artwork efforts.
"The Tennessee Department of Correction embraces therapeutic programs that allow offenders to both process and work through their thoughts on their crime and how they can change their lives for the better," Taylor said.
The Diocese of Nashville website has also promoted the painting, noting that inmates "rarely have an opportunity to bring beauty" into their prison space.
It pointed out that the Roman Catholic Church, including Pope Francis and the United States Conference of Catholic Bishops, have all spoken out against capital punishment, which is used in 31 American states.
The death penalty remains a contentious issue among American Christians. In 2015, the National Association of Evangelicals stepped away from directly supporting the practice, noting that its members have many opposing views.
"Evangelical Christians differ in their beliefs about capital punishment, often citing strong biblical and theological reasons either for the just character of the death penalty in extreme cases or for the sacredness of all life, including the lives of those who perpetrate serious crimes and yet have the potential for repentance and reformation," declared the statement by the NAE Board of Directors at the time.
"We affirm the conscientious commitment of both streams of Christian ethical thought."