Debra Tate, Sister of Charles Manson Victim Said Prayer for His Soul When She Heard He Died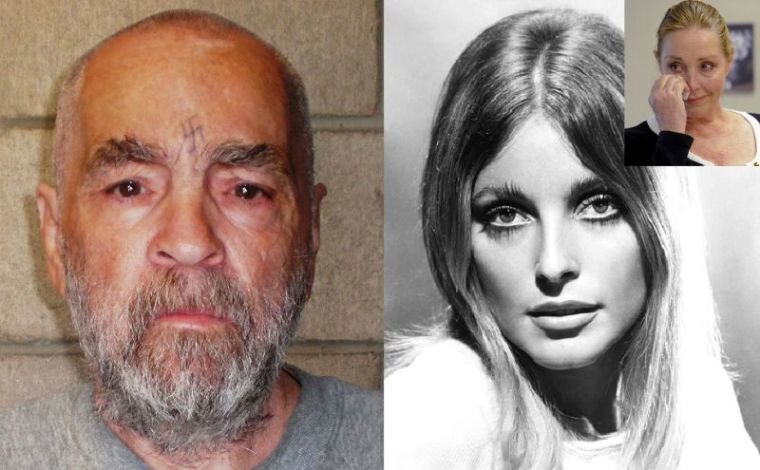 Debra Tate, the sister of Charles Manson murder victim Sharon Tate, said that right after she got a call from California prison officials informing her that the man behind her sister's death was dead on Sunday, she said a prayer for his soul.
"I said a prayer for his soul," Debra told PEOPLE. She said she believes God will take care of Manson and his followers' souls after they all die, but said as long as they remain breathing in prison she would fight against their release.
"Each one of these people and myself now have are spirits or our wills are slightly entangled," she said of Manson and his convicted followers Tex Watson, Patricia Krenwinkel, Leslie Van Houten and deceased Susan Atkins.
A release from the California Department of Corrections and Rehabilitation said Manson died of natural causes at 8:13 p.m. on Sunday at a Kern County hospital. He was 83.
Manson, according to The New York Times, was a semiliterate habitual criminal and failed musician before he rose to infamy in the late 1960s as the leader of the Manson family cult in California. He was known particularly for the seven brutal murders called the Tate-LaBianca murders, which were committed by his followers on two consecutive nights in August 1969.
During that murder spree, Debra's older sister Sharon, who was a budding actress and eight-and-a-half months pregnant with the child of her then husband, film director Roman Polanski, was killed with four other people.
Manson was admitted to state prison from Los Angeles County on April 22, 1971, for seven counts of first-degree murder and one count of conspiracy to commit murder for the August 1969 deaths of Abigail Ann Folger, Wojciech Frykowski, Steven Earl Parent, Jay Sebring, Leno La Bianca, Rosemary La Bianca, and Sharon Tate Polanski, California prison officials said.
A few months later on Dec., 13, 1971, Manson received a first-degree murder conviction from Los Angeles County for the July 1969 death of Gary Hinman and another first-degree murder conviction for the death of Donald Shea that same year.
Debra Tate was just 16 when her sister was killed. She told PEOPLE that she never wished ill on Manson and any of his convicted followers and noted when Atkins died from cancer in 2009 she prayed for her soul and vowed to do the same for Manson too.
"My cross in my bedroom still has the flowers that I slipped into Jesus's feet when Susan died," she said. "I cried a tear and I asked for forgiveness on her soul."
She remained adamant in an interview with ABC News on Monday, however, that Manson's surviving followers should never be released from prison.
"People are saying that this should be some kind of relief, but oddly enough it really isn't," Tate told ABC News of Manson's death.
"While Charlie may be gone, it's the ones that are still alive that perpetrate everything and it was up to their imaginations for what brutal things were going to be done. In an odd way I see them as much more dangerous individuals."
Manson, according to one outlet, handed out knives and ordered his followers to kill high-profile people in a bid to start a race war.
He ordered them to enter Sharon's home and kill everyone inside. Krenwinkel, Atkins and Watson entered the home determined. They forced their victims into the living room of the home and ordered them to lie face down on the floor. Sebring begged them to consider Sharon's advanced pregnancy. Watson responded by shooting him. Sebring was kicked several times in the face as he died with a broken nose and eye socket. He was stabbed seven times before he died. Manson followers later killed Frykowski, Folger, and Tate. Manson, however, was deemed responsible for the 1969 rampage.
According to ABC News, Leslie Van Houten, the youngest member of Manson's cult, was granted parole in September. California Gov. Jerry Brown is expected to decide whether to approve or deny Van Houten's parole which was denied by Brown last year.
"Right now we have one Manson family member on deck who has been granted a parole date ... and it's important for people to know that these are individuals that are still brutal monsters capable of committing heinous crimes," Debra told ABC News. "Although I've forgiven, I have not forgotten, and I feel it's very important that they stay exactly where they are until they die."