Declare ISIS' Actions Genocide, In Defense of Christians Tells Congress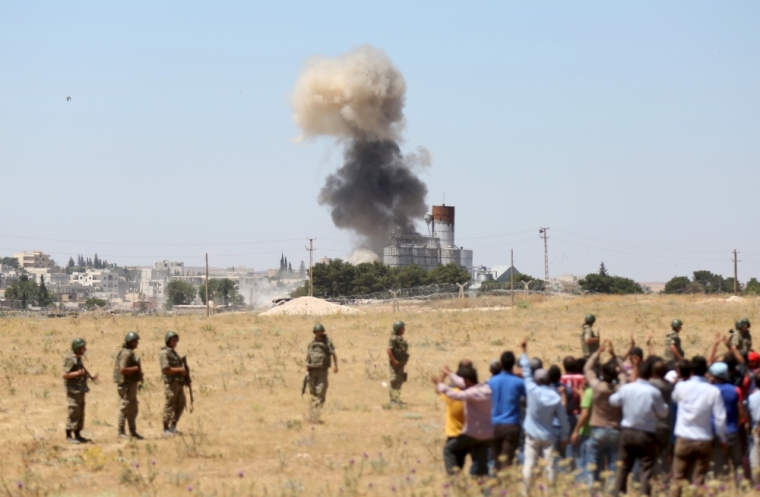 A conference of human rights activists who focus on Christian persecution in the Middle East has called upon Congress to pass a resolution declaring recent actions committed by the Islamic State "genocide."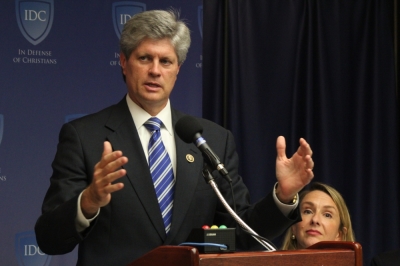 As part of the annual conference, members of the group In Defense of Christians lobbied elected officials on Capitol Hill to pass Concurrent Resolution 75, which was introduced last week.
Sponsored by Nebraska Congressman Jeff Fortenberry, H. Con. Res. 75 calls upon Congress to label recent acts of intolerance against Christians and other minorities in the Middle East as "crimes against humanity" and "genocide."
"Christians and other ethnic and religious minorities have been murdered, subjugated, forced to emigrate and suffered grievous bodily and psychological harm, including sexual enslavement and abuse, inflicted in a deliberate and calculated manner in violation of the laws of their respective nations, the laws of war, laws and treaties forbidding crimes against humanity, and the United Nations Convention on the Prevention and Punishment of the Crime of Genocide, signed at Paris on December 9, 1948," read Res. 75.
"…these atrocities are undertaken with the specific intent to bring about the eradication and displacement of their communities and the destruction of their cultural heritage in violation of local laws, the laws of war, laws and treaties that punish crimes against humanity, and the Convention …"
Groups specifically named in the resolution as being targeted for genocide include "Christians and other ethnic and religious minorities, including Yezidis, Turkmen, Sabea-Mandeans, Kaka'e, and Kurds …"
IDC Executive Director Kirsten Evans said in a statement released Friday that with the resolution there is "hope" that religious minorities in the destructive path of ISIS can get support from the US.
"For the first time since ISIS [has driven] the beleaguered Christians of Iraq from their homes and villages, they have hope that the U.S. government is prepared to act to help them," stated Evans.
According to IDC, delegates from their conference went to more than 250 congressional offices to lobby on behalf of the resolution.
This lobbying was part of the multiday conference held by the IDC featured several congressmen speaking in denunciation of the lack of apparent action to protect refugees in the Holy Land.
"If we look at the people that are fleeing, that are willing to do just about anything to get out from underneath the persecution of ISIS, we are seeing people that are dying in their search for freedom so that they may be able to worship as they choose," stated Rep. Robert Dold of Illinois on Thursday.
"That is one of the things that we in the United States State Department, we in the United States Congress, I believe, have an obligation to do more."
For its part, the Obama Administration did announce that 10,000 Syrian refugees were going to be given asylum in the United States.
Fortenberry's resolution was referred to the House Committee on Foreign Affairs.