Christian Billionaire Seeking to Buy Entire Island for Refugees, Name It After Drowned Syrian Boy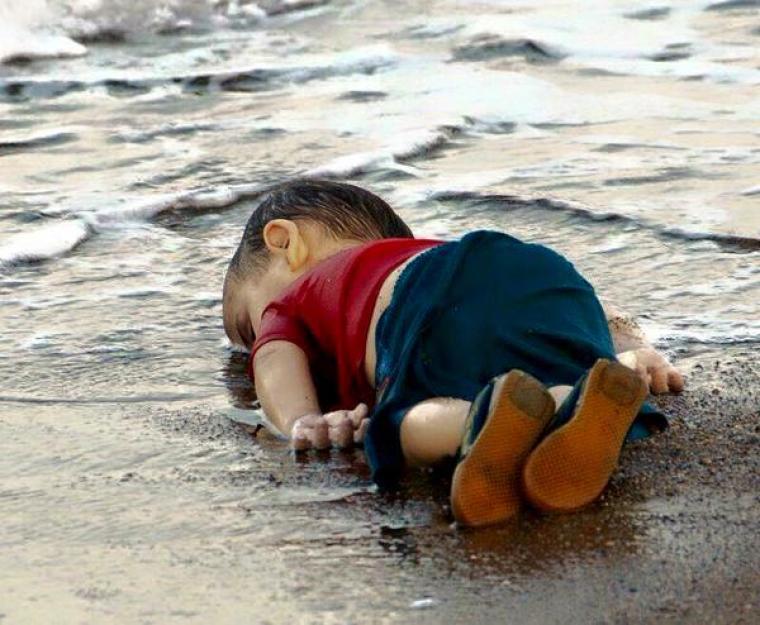 Coptic Christian billionaire businessman Naguib Sawiris has said that he's seeking to buy an island from either Greece or Turkey and use it to help thousands of refugees fleeing the Middle East. Sawiris said he'll name the island after Aylan Kurdi, the 3-year-old Syrian boy whose picture lying face-down on a beach was shared around the world.
"I actually must admit, it's the picture of Aylan that woke me up," Sawiris told CNN's Fareed Zakaria in an interview Sunday.
"It was a very touching picture. In addition to that, the way these pictures were coming out of Hungary, the way these refugees were being treated by the authorities there, and being, you know, beaten and put into the trains and buses, I mean it was just too much."
Over the past few years thousands of migrants, hailing from various countries in the Middle East and Africa, have died during boating journeys to Europe, often in very dangerous conditions.
Kurdi drowned, along with other members of his family, in September. His body washed ashore on a Turkish beach after an overcrowded dingy trying to reach the Greek island of Kos sank — claiming the lives of another 11 refugees, including the boy's 5-year-old brother, Galip.
Over 4 million Syrians have fled their war-torn country, hoping to be relocated to Europe and other Western countries.
Sawiris noted that there will be several challenges to his idea, such as refugees still needing visas in order to live on the island.
"The challenge of this idea is — whether it's an island in Greece or in Italy — it falls under the jurisdiction of Italy or Greece. So, the first point is, I would like to have the consent of the prime minister of Italy or Greece to house and host these refugees in this island. Finding an island and buying the island is the second point. But I think the challenge here is really to get, because you can't just take people and put them on an island that you bought that falls under jurisdiction," the billionaire continued.
"They don't have visas. We need a passport control agency. We need people to check them out. You need their data. You need customs. So the real challenge of the idea is that to have the authorities accept the fact that you will host immigrants there. And specifically Greece has a lot of islands that are for sale and they should offer me an island for sale, but mainly accept that we host these immigrants there."
Sawiris said he does not believe the civil war in Syria will be ending anytime soon, and said his proposed island idea would need to be sustainable for the future. He revealed that he plans to build temporary housing, a school and a hospital, and provide the refugees with jobs so they can build up the island.
The Coptic Christian noted the dangers from the Islamic State terror group, which has conquered significant territory across Iraq and Syria.
"Actually, the Iranians, the Saudis, the Egyptians, the whole world are united that the one that needs to be fought is ISIS. They are the ... ones chopping heads, killing innocent people, kidnapping and ransoming and raping women in front of our eyes," he continued.
"And we are sitting there and watching, you know. So these countries should at least do something. With all respect to your president, [Barack] Obama, I mean sending 300 trainees — people to train the Iraqi Army — is not a solution for what I call the soldiers of the devil."
Some nonprofit groups, such as Christian Aid Mission, have said that the ongoing conflict in Syria and the refugee crisis is an opportunity for Christians to show the love of Christ, and open the world's eyes.
"I think that a lot of refugees see that there is something different there, they see the Muslim on Muslim fighting, and then they see how the Christians are reaching out with love and caring — that has to do something with their hearts," Steve Van Valkenburg, Christian Aid Mission's area director for the Middle East, told The Christian Post last week in an interview.