Dead Body of 3-Y-O Syrian Boy Washes Up on Turkish Beach After Family Flees ISIS to Seek Asylum in Canada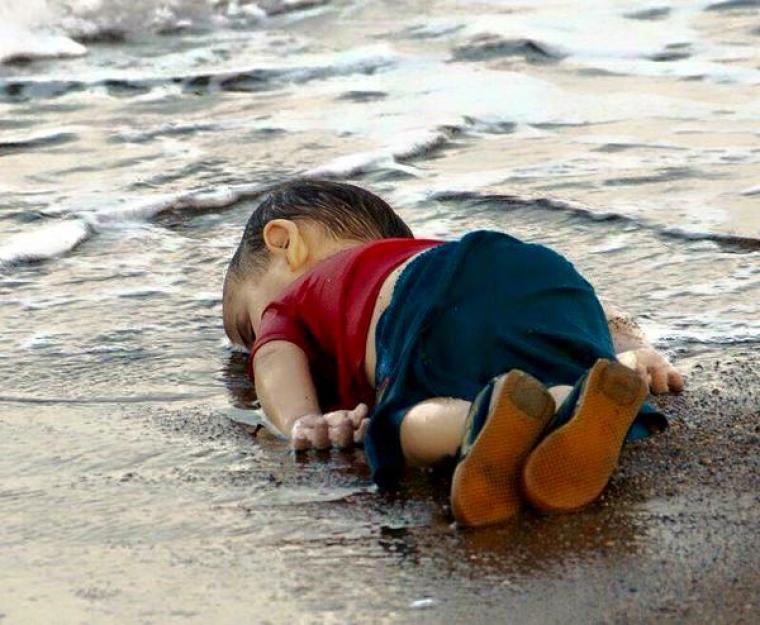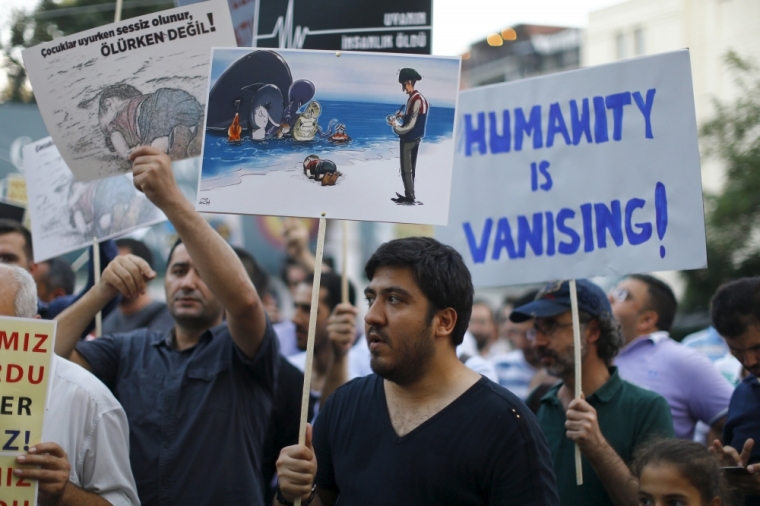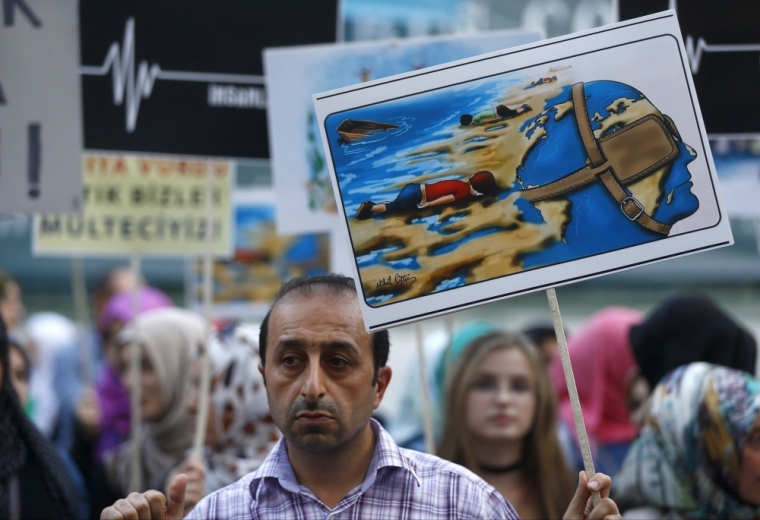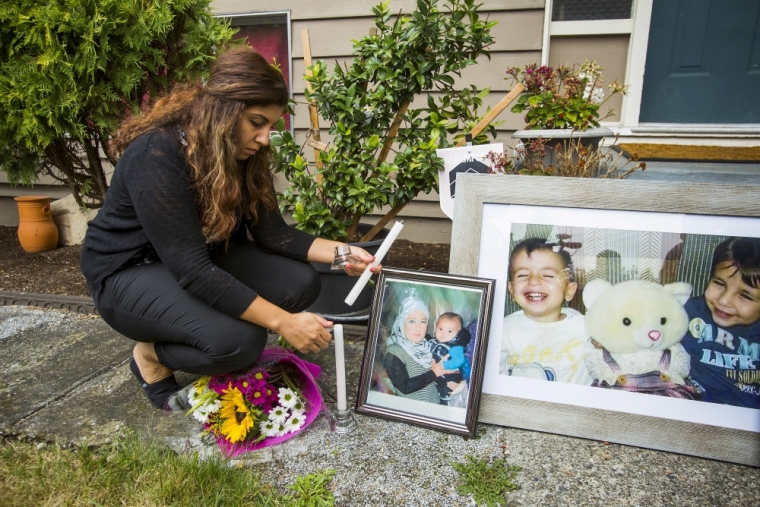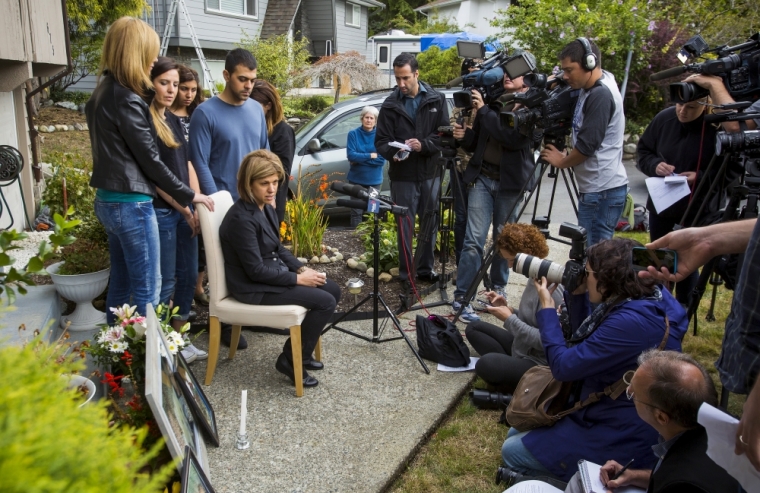 View Photos
Images emerging Wednesday of a drowned 3-year-old Syrian boy whose body washed ashore face-down on a Turkish beach have rocked social media with the sad reality of the risks that hundreds of thousands of refugee families are taking just to find peace and liberty away from the nation's civil war and the rise of the Islamic State.
The 3-year-old Syrian boy, who was identified as Aylan Kurdi, was just one of 12 refugees aboard an overcrowded dinghy who drowned Wednesday in their quest to reach the Greek island of Kos from the Turkish resort town of Bodrum, according to the Turkish Anadolu news agency.
Among the others who perished at sea was Aylan's 5-year-old brother, Galip, who met a similar fate as he washed up on another Turkish beach.
The boys' aunt told the Canadian news agency National Post that the boys and their father, Abdullah, were trying to flee to Canada, where she planned to sponsor them in their quest for asylum. Abdullah's sister further explained that Abdullah had called her Wednesday morning to tell her that he was returning to Turkey to bury his family.
As Aylan's lifeless body, dressed in a bright red T-shirt, blue shorts and tennis shoes, washed up onto the beach, photos were posted to social media showing the boy's face submerged in the soaked sand and a grim-faced Turkish cop scooping up the deceased child.
The photos were retweeted by thousands of people including Russell Moore, president of the Southern Baptist Convention's Ethics & Religious Liberty Commission, who responded by writing "This is awful and heartbreaking."
Nadim Houry, Human Rights Watch's deputy director for Middle East and Africa, and Peter Bouckaert, the emergency director for HRW also tweeted the photo. Bouckaert wrote an op-ed on why he felt compelled to share the picture, and what the image says about Europe's response to the migrant crisis.
"What struck me the most were his little sneakers, certainly lovingly put on by his parents that morning as they dressed him for their dangerous journey," Bouckaert wrote. "One of my favorite moments of the morning is dressing my kids and helping them put on their shoes. They always seem to manage to put something on backwards, to our mutual amusement. Staring at the image, I couldn't help imagine that it was one of my own sons lying there drowned on the beach."
"It's easy to blame the parents for exposing their son to such deadly danger, but only if you forget the barrel bombs and Islamic State (also known as ISIS) beheadings that they are fleeing," Bouckaert continued. "Those parents are heroes; I admire their sheer determination to bring their children to a better life."
The social media firestorm that has surrounded the tweeted pictures of Aylan's drowned body could help the world become more aware of the crisis that is associated with refugee migration, especially when the process involves shaky marine vessels.
In April over 700 migrants, who were seeking a better life free of persecution and poverty, were said to have drowned when their watercraft capsized in the Mediterranean Sea about 112 miles south of the Italian island of Lampedusa.
On Aug. 27 at least 71 migrant bodies, including four children, were found by Austrian police who believed the migrants had suffocated to death in a food truck found on a highway leading to Vienna. A document discovered in the truck indicated that some of the migrants were escaping the ongoing violence in Syria.
According to the International Organization for Migration, over 2,000 bodies have been found of migrants trying to cross the Mediterranean this year, while about 264,500 migrants have made it to Europe.