Slovakia to Welcome Christian Migrants but Reject Muslims; Insists Controversial Decision Is Not Discriminatory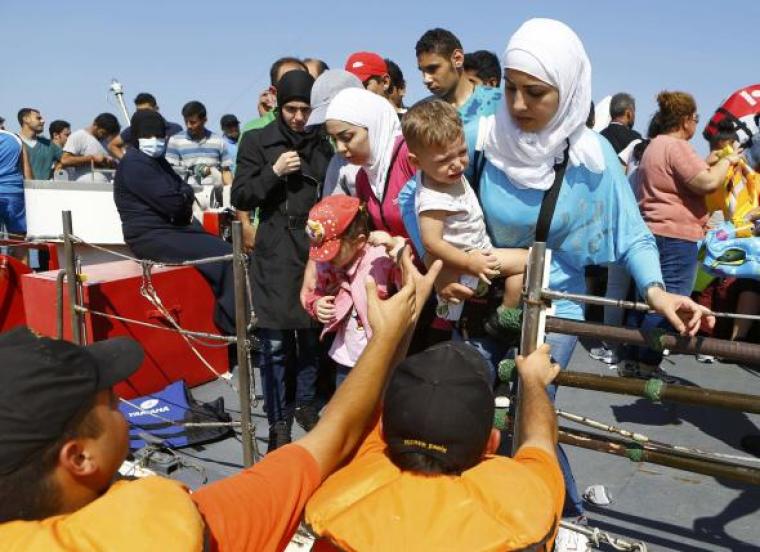 The government of Slovakia has said it will take in struggling migrants from Syria and other countries under a European Union scheme to share the burden of 40,000 new arrivals to the continent, but stipulated it will only be taking Christians, and not Muslims.
"We want to help Europe with the migration issue. We could take 800 Muslims but we don't have any mosques in Slovakia so how can Muslims be integrated if they are not going to like it here?" interior ministry spokesman Ivan Metik said, arguing that the policy is not discriminatory.
"We want to really help Europe with this migration wave, but … we are only a transit country and the people don't want to stay in Slovakia," he added.
BBC News reported that the migrant crisis in the EU reached record highs of 107,500 in July, with more and more people coming in, fleeing instability and poverty.
Over 240,000 migrants have crossed the Mediterranean this year, reaching the shores of Greece and Italy before being reallocated to other countries.
The U.N.'s refugee agency has said that aid is needed for all the migrants. Babar Baloch, Central Europe spokesman for the UNHCR, responded to Slovakia's decision: "Resettlement is greatly needed for many refugees who are at extreme risk among the world's most vulnerable groups."
"We encourage governments to take an inclusive approach while considering refugees for resettlement and should not base their selection on discrimination."
Slovakia is predominantly a Roman Catholic country, according to the CIA Factbook, with non-Christian faiths making up only a minority of the 5.5 million population.
The Telegraph added that Slovakia is set to host 200 migrants under the EU plan, and will ask new arrivals to state their religion.
The rising tide of immigration to Europe has also stirred the question of community and religious cohesion, especially in countries like Germany, which has said it expects to receive as many as 800,000 asylum applications this year.
Large anti-Islamization rallies were held earlier this year in German cities, such as events organized by the PEGIDA movement, a German abbreviation for "Patriotic Europeans against the Islamization of the West."
While Pegida's supporters have said that Muslim migrants are having a negative effect on society and changing the country's culture, counter-demonstration rallies for unity have accused the movement of spreading anti-immigrant xenophobia.