Deformed Baby Born Without Genitals Near North Korea Nuclear Site Killed by Parents, Says Defector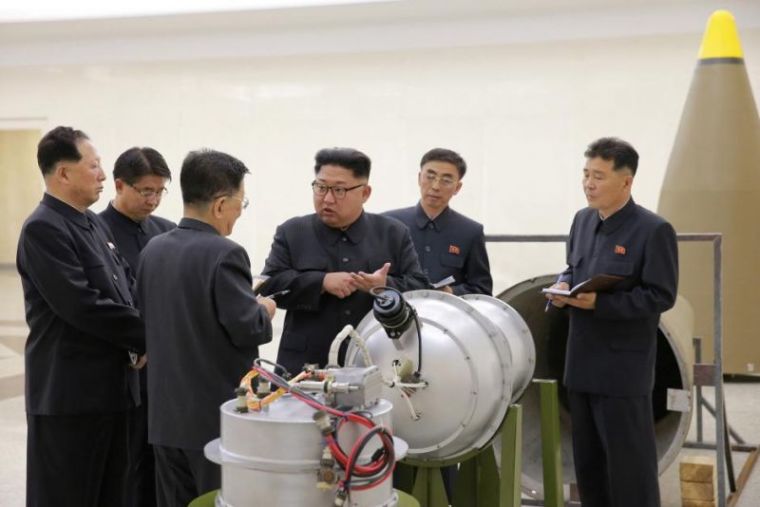 North Korean defectors have said that at least one child born "without genitals" supposedly due to radiation effects near the country's notorious nuclear test site was killed by the baby's own parents.
Lee Jeong Hwa is one of several defectors who spoke out recently about their experiences living in Kilju County, where the Punggye-ri test site is located.
Lee said that she is in constant pain, even years after leaving her former home in 2010, as NBC News reported on Sunday.
"So many people died, we began calling it 'ghost disease,'" the woman said. "We thought we were dying because we were poor and we ate badly. Now we know it was the radiation."
Rhee Yeong Sil, another defector speaking at the offices of nongovernmental organization SAND in Seoul, explained that she lived only a few miles from the test site, and said that on one occasion her neighbor gave birth to a deformed baby.
"We couldn't determine the gender of the baby, because it didn't have any genitals," Rhee said. "In North Korea, deformed babies are usually killed. So the parents killed the baby."
As NBC pointed out, there has been some dispute over whether and how much radiation contamination has been suffered by defectors speaking out, given that Lee and others have been tested and found clean.
Suh Kune-yull, a professor of nuclear engineering at Seoul National University, explained that he does not think the defectors are lying, but researchers are facing up to a "total lack of data" on the issue.
"We have to take their word, but I don't have much reliable information," the professor stated.
The Korea Institute of Nuclear Safety stated that it is likely that there is exposure to radioactive material from the underground test site, but there is difficulty in confirming cases.
What is also hindering testing is that North Korean officials have been arresting people who try to bring samples of soil, water and leaves from the area to other parts of the North as evidence of the poisoning, defectors have said.
Defectors who lived in Kilju have also spoken about deformed babies being born there, however.
"I heard from a relative in Kilju that deformed babies were born in hospitals there," one unnamed defector told South Korean newspaper Chosun Ilbo in a report in November.
Another stated, "I spoke on the phone with family members I left behind there and they told me that all of the underground wells dried up after the sixth nuclear test."
Ferenc Dalnoki-Veress, a scientist-in-residence at the James Martin Center for Nonproliferation Studies in Monterey, California, is one expert casting doubts that radiation is what's damaging the environment and people's health.
He argued that if radioactive material had leaked, atmosphere sensors in the region would have detected it.
Still, Rhee said that her family back in North Korea is sick, suffering from headaches and vomiting, with no medicine able to help them.