'Thank you, Jesus': Deion Sanders praises God after Colorado Buffaloes beat TCU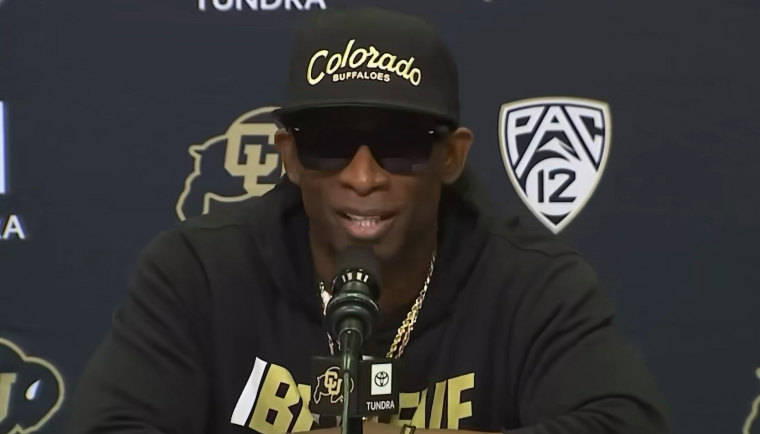 New University of Colorado head coach, Super Bowl winner and NFL Hall of Famer, Deion 'Coach Prime' Sanders, thanked Jesus and his supporters who believed in him Saturday after his underdog team, the Colorado Buffaloes, beat the No. 17 ranked TCU Horned Frogs 45-42 to secure an upset win in their debut game of the season.
"Thank you, Jesus. I'm so thankful right now," Sanders declared in a post-game interview with Fox Sports during which his quarterback son, Shedeur Sanders, praised his father's leadership.
"This is a blessing. Everybody, Buff Nation who supported us and all the hood that had my back. I thank y'all. God this is good," added Sanders before ripping into all his doubters who didn't believe he would have been able to turn the team around.
The win over TCU is remarkable because it was the Horned Frogs' first game since they made a College Football Playoff National Championship game appearance earlier this year. Colorado only won one game in their last season and hadn't scored a top 20 win on the road since 2002.
Sanders, a Christian who often sounded like a pastor or a motivational speaker during his post-match press conferences, pointed out how many sports journalists questioned what he was doing when he brought in 86 new players to remodel the team after he was hired as Colorado's head coach.
He said they questioned why he gave his son — who transferred from the historically black Jackson State University to play for his father — the starting quarterback position.
"Shedeur Sanders? From the HBCU?" he asked a journalist. "The one that played at Jackson last year? The one that you asked me why I'd give him the starting job? Wasn't that you?"
"You were supposed to be on the other side interviewing them [TCU]. Now what?" Sanders asked. "We had some guys that singled themselves out with their play — a lot of guys you doubted, one of them from an HBCU. I think he had 510 yards passing in a Power 5 football game and he happens to be my son."
Wide receiver Travis Hunter, who also transferred from Jackson State University, was a key member of the Colorado team that secured the win over TCU. Sanders referred to him as his "other son."
"I tried to tell you, but you ain't wanna believe me because I'm just a lofty young coach," Sanders said. "I don't know nothing about football. I just played in the NFL for 14 (years), played at a high level in college for four and have been coaching youth all the way up for a long time."
Sanders said he wasn't rattled by the people who doubted him and his players because he had expected constant questioning.
"We're going to continuously be questioned because we do things that have never been done … and that makes people uncomfortable," Sanders said. "When you sit up here and see a confident black man talking his talk, walking his walk, and coaching 75 percent African Americans in the locker room, that's kinda threatening. We're going to consistently do what we do. I'm here and I ain't going nowhere."
Sanders, who said in a 2018 interview with Andscape that a suicide attempt led him to God, has been committed to living a faith-first lifestyle since.
"I don't believe you can be at your optimum without your faith," he said. "Sports is sports, it's a game. My faith is everything. It's the gas that propels the courage, the truth, keeps me going. It's the wind, it's the wings, it's the air that pumps into my lungs that provokes me to live. Faith is everything."