Deitrick Haddon Exclusive: 'Preachers of LA' Star Tells Critics to Get Over Controversial Christian Reality Show (Part 2)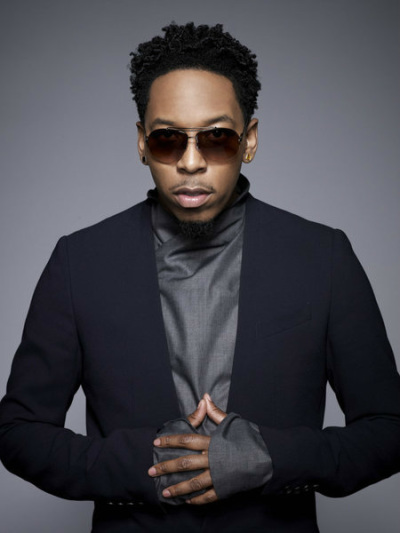 Gospel recording artist Deitrick Haddon spoke recently with The Christian Post in an exclusive interview about the inspiration behind the new docu-series "Preachers of L.A." and why Christians need to get over the possessions of the Christian ministers featured in the faith-based program, and instead start focusing on ways they themselves can win souls for Jesus.
Haddon, who stars in the Oxygen network show with five other Southern California ministers (see them here), previously spoke with The Christian Post about his new album, R.E.D. (Restoring Everything Damaged), how his failed first marriage "humanized" him in the eyes of many, and why he turned down lucrative record deals to preach the Gospel. Read part one of CP's interview with Haddon by clicking here.
Below is a transcript of part two of CP's exclusive interview with Haddon, in which the award-winning recording artist also recounts one of the Bible's own "reality show" narratives.
CP: "Preachers of L.A." is perhaps introducing you to a whole new audience, and it broke records for the Oxygen network with its premiere episode on Oct. 9. How do you feel about that?
Haddon: I wasn't surprised. It was just the way I envisioned it, and I'm humbled to be able to be a part of such a groundbreaking, history-making product. I was walking one day in the middle of my test, when I was going through, about my divorce and I had a baby out of wedlock and the baby was on the way. I was walking, I was praying, I just knew I messed up. And God was encouraging me and telling me, 'Deitrick it's going to be okay. You've got a storm coming but I'm still with you through it all.' I was going through, because I'm a preacher's kid, so [my family] is very image-conscious, we're very in the public's eye in Detroit, so I was going through about that. I was walking along and God told me, 'Preachers. I want you to produce a reality show on preachers.'
So I'm sitting there in the middle of my storm, in the middle of my test and He said, 'I want you to share your testimony when the opportunity presents itself.' I was like, 'What! You want me to tell people about what I did? This is not going to be good.' … So I went to my manager Holly Carter at Relevé Entertainment, and told her. I said, 'We got to do a show on preachers.' So I started calling some of my friends that I know that have gone through some things, and they agreed to do it. This will be amazing to share our stories and be forthright about what we've gone through. Time progressed and things happened. She (Carter) connected with Lemuel Plummer who had already had some previous success with reality shows ["The Sheards," "Mary Mary"], and we put it together and there was a bidding war over the show. Oxygen picked it up, and here we are today moving forward and doing what we all feel compelled to do.
At the end of the day, if we're truthful with ourselves, if everybody that is watching the show, if we really are just really truthful with ourselves we have to know that preachers do not go on reality shows to show off what they have. No preacher is crazy enough to go on a reality show just to show you his Bentley. These men are all individually compelled in their own right to share their stories, and they can't help it [if] they have a car and houses, you can't help that. If you're going to do a reality show on me, you're going to see what I have. But each and every preacher has an agenda, you can rest assured, each and every preacher has an agenda of winning souls. It's not as bold and prevalent as you would get it if you were watching The Word Network or TBN, because this is mainstream television with worldly mainstream viewers.
But each and everyone has an agenda, and never before have you ever seen the name of Jesus on a reality show like this proclaimed throughout the entire show. At the beginning of each show, there's a message, a sermon being preached about that particular show. This show is off the chain, it is bananas! Regardless of what people's opinions are about it, you cannot change the facts. The fact is, testimonies are already rolling in about people saying, 'Man, I never knew preachers were this real or preachers went through this, or preachers can be so transparent.' People are getting over the things that we have, they're getting over it quick. You can't take away something that a man worked hard for.
I think the problem that people had [was] if these men got it off the backs of the poor, you know. These men are businessmen on this show. Now, there are some bad leadership across the country, people have been victims of bad leadership and it is what it is. When you deal with men, you deal with imperfections, I don't care who they are. The men on this show, are men of integrity, established men who have been working hard down through the years, and they should have something to show for it. When you work hard, especially working for the kingdom of God, sacrificing your life for the kingdom, He rewards those that are diligent about what they do for Him.
View photos of Haddon and cast members on "Preachers of L.A." in the gallery below: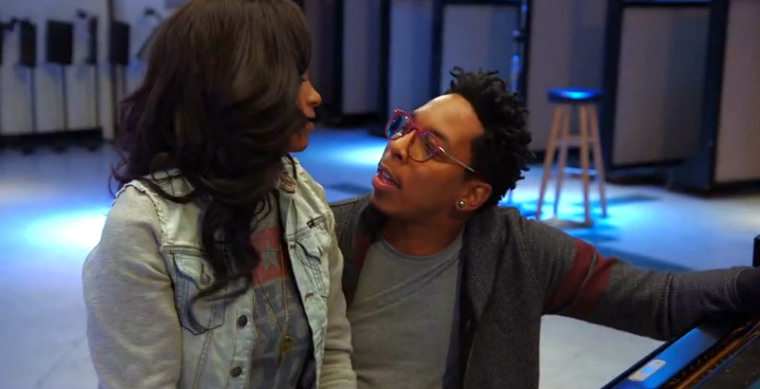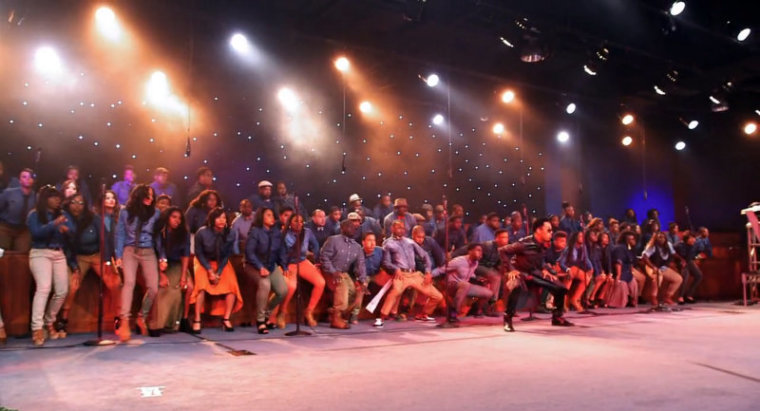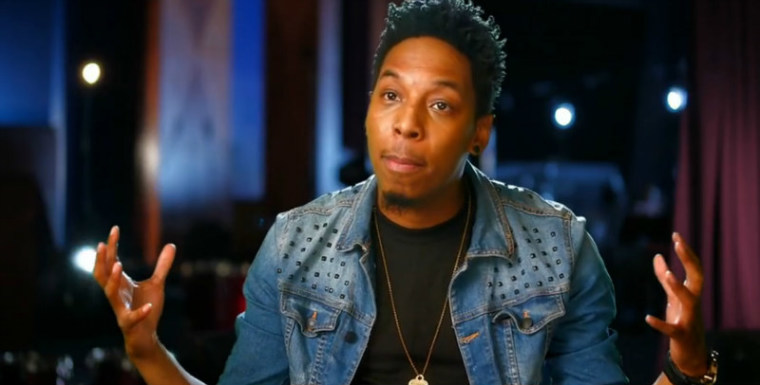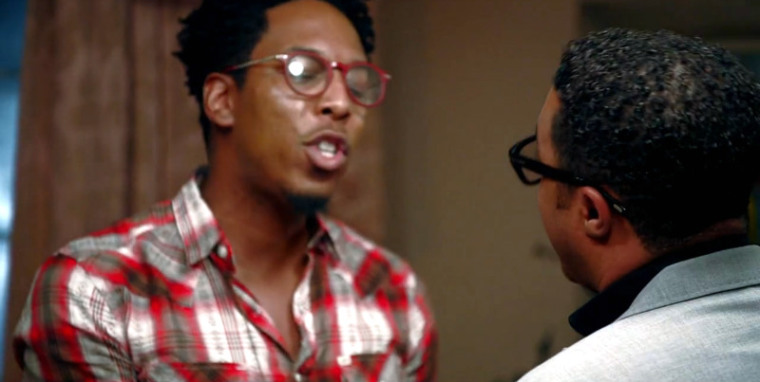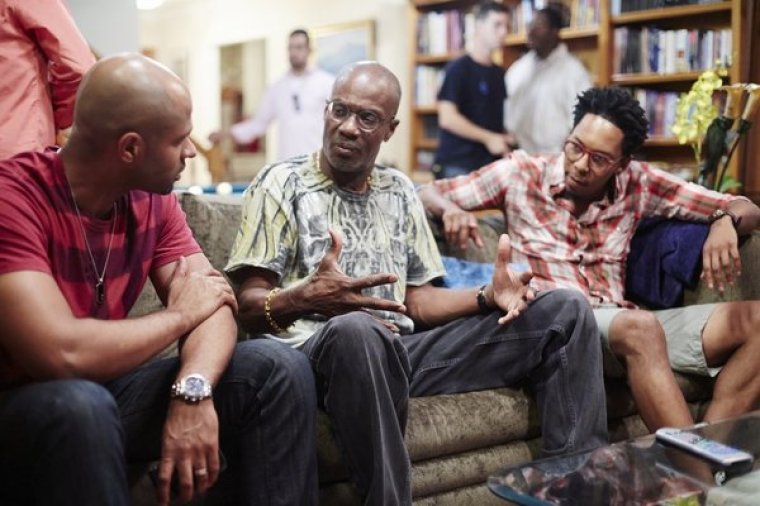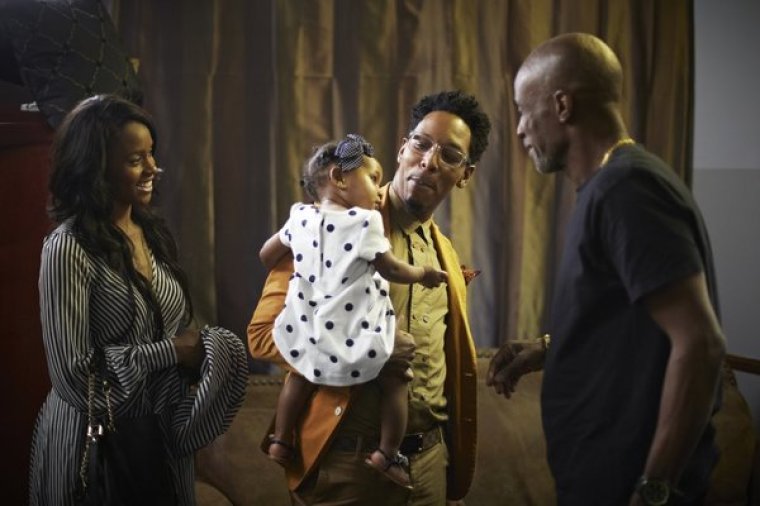 View Photos
At this point during the interview, Haddon breaks course to speak directly to viewers critical of "Preachers of L.A."
Haddon: I want to submit to your viewers and those that will read your post, that I think the conversation should change now. I think the conversation should no longer be about our opinion of whether "Preachers of L.A." should be on TV or whether it's going to bring a mockery to the church and all this stuff, because the show is on TV and you're going to have to see it for eight weeks. And viewers are validating that they want to see it. So the conversation should no longer be about whether it's of God and all this kind of stuff and whether God is going to pass judgement — no no no. While you're asking why a reality show, I'm asking what are you doing to win souls in an unorthodox way. That's my question to the viewers, because each one of these men are compelled to share their lives and their stories to win the unchurched or to connect with new souls to win new souls. So while passing judgement on this show, it may have a boomerang effect. The boomerang effect is: are you doing anything to reach deeper for souls, in your circle with your means with your platforms? Are you doing something to go fishing for men in an unorthodox or unconventional way?
The conversation should now [be], as a result of this show, I'm motivated to do something new, fresh, challenging, something that will challenge the traditions of men while winning souls. This is what I want to say to your [readers], I want to see more positivity coming from believers, that's what I want to see, on the Facebook status, on Twitter. I believe God allows things like this to happen so we can see ourselves, not judge anybody else, but see ourselves. This show did not catch God by surprise my friend, this is something He already knew before the foundation of the world that it would take place. He knew Oxygen would pick it up. He knew that a million viewers would watch the first show. He knew. This is nothing that has surprised God, and if it has not surprised God, I think we need to be careful about any conclusions on it.
We should really focus on what we should be doing to go deeper or do something outside of the box to win new souls in our generation, because this is an out of the box generation. This is a reality show generation. We're supposed to take it for Jesus, we're supposed to take this platform for Jesus. God wants His people in the culture. You don't have to do it a certain way to get in there, but get in there. The conversation should now change, that's what I say.
CP: Tell me a little about your castmates, the Christian ministers on "Preachers of L.A."
Haddon: My relationship with the guys has become like a brotherhood. There's definitely a difference of opinions and a generational gap, but we all at the end of the day, we love each other. This thing has brought us together, it has challenged some of us...it's challenged all of us. It's amazing when you watch a show and you look back at yourself, it's like looking in the mirror, and you see something about yourself that maybe you don't like. So this gives us an opportunity to get better. I think by the end of this show, we'll be better men of God.
CP: Is there anything you would like to add about your music, the show, or any other projects you're working on?
Haddon: Just tell the saints to watch it, keep watching. It's going to be great. [There are] going to be some challenging moments, some funny moments, some real entertaining moments, ministry moments. I stand behind "Preachers of L.A." 1,000 percent. Make sure you go to iTunes and pick up the new album and enjoy some good gospel music. And I just thank everybody for the opportunity to be able to do what God has called me to do.
Listen to Deitrick Haddon discuss one of the Bible's well-known "reality shows" in the audio clip below: