Delta Loses Dog in Airport: 'I've Been Crying, I've Been Angry,' Says Outraged Owner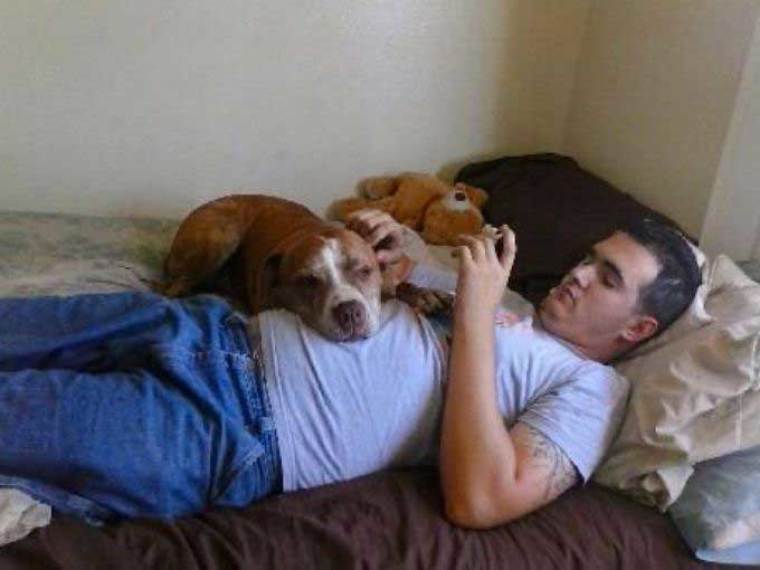 Delta lost the dog of Frank Ramano during his cross-country move, and the man is now very upset at the airline. His 6-year-old pit bull rescue Ty was lost while flying from Los Angeles to Tampa on Oct. 31 and the airline hasn't been able to find him since.
Delta lost the dog before the flight even began, Ramano said. The brown and white pit bull was put in a kennel before he boarded his flight at Los Angeles International Airport, but before the plane could take off, they told him his pet was gone.
"She said your dog bit through the kennel. And we need you to just identify the dog. And then she changed her story that they couldn't find my dog. And that the dog had been lost for an hour," he told CBS news.
Ramano and his family got off the flight and searched for the dog along with airport staff. Even though Ty was microchipped, they still weren't able to find him and ended up getting on a plane to Tampa the next day.
"It's been very depressing, very upsetting. I've been crying. I've been angry," Ramano said. "I just want my dog back. He's my best friend, that dog."
He said that when he was homeless he found and adopted Ty from a shelter in North hollywood. The dog helped him get through tough times.
Delta Airlines says its been looking for the pet in the airport and at shelters.
"Delta understands that pets are an important member of the family and regrets this occurred while this pet was entrusted to our care," the airline said in a statement. They also refunded the $200 transportation fee for the dog.
However, Ramano said that they initially told him Ty made it to Tampa, which frustrated him because he is now living there.
"To me, it sounds like they don't care. They sound like they lost just a piece of baggage. That's it. He's family," he said.