Democrat, Republican Fla. Lawmakers Seek to Protect Prayer in Public Schools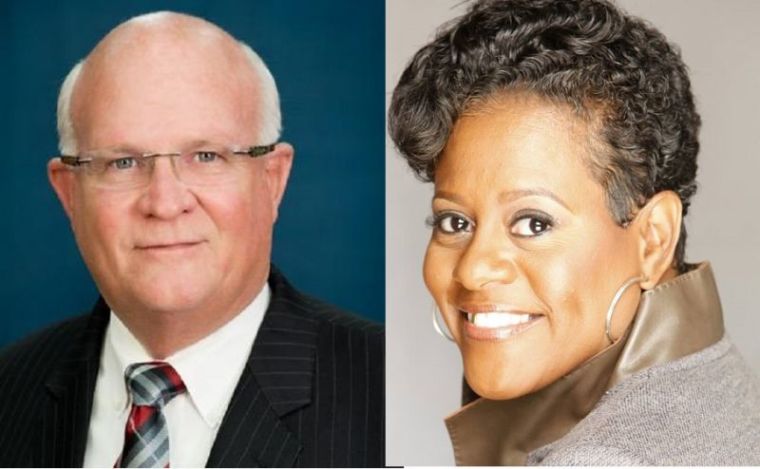 Two Christian lawmakers in Florida on different sides of the political divide have joined forces to push for prayer and other religious expression to be given equal weight as secular activities in public schools.
Kimberly Daniels, a freshman Florida Democratic House member from Jacksonville and Dennis Baxley a Republican Senator from Ocala have joined forces to prepare identical bills that seek to protect "religious expression" in Florida schools.
Daniels, a former at-large city councilwoman who also leads the non-denominational Spoken Word Ministries, argues that if the state can fund chaplains in prison, the same arrangement should also be permissible in schools, according to WFSU.
"How can a state fund and have chaplains in prisons and not have chaplains in schools? A child should not have to wait to go to prison to meet a chaplain. And I think that says it all," she said.
Daniels filed House Bill 303 while Baxley filed Senate Bill 436 in support of the "Florida Student and School Personnel Religious Liberties Act."
House Bill 303, would ban school districts "from discriminating against students, parents, & school personnel on basis of religious viewpoints or expression," and would require a school district "to adopt limited public forum policy & deliver a disclaimer at school events."
It would also mandate that a school district not "discriminate" against a student, teacher, or employee "on the basis of a religious viewpoint or religious expression." The bill also equates "religious" and "secular" viewpoints in the academic space. Students, it argues must not be penalized for expressing religious views in "coursework, artwork or other written and oral assignments." They also must have their work judged based on academic standards not religious content.
"A school district shall treat a student's voluntary expression of a religious viewpoint on an otherwise permissible subject in the same manner that the school district treats a student's voluntary expression of a secular viewpoint," the bill reads, according to Florida Politics.
It further noted that prayer groups and "religious gatherings" can be organized at any time a commensurate (and undefined) secular activity is permitted, including during the school day.
In an Ocala Star Banner report Baxley said he thinks the policy environment in public education has gone too far and it puts a chill on anything faith-based.
He cited examples of hearing about coaches being admonished not to pray with players before a game. "Of students sent home for wearing religious clothing or jewelry. Of faculty dissuaded from joining 'prayer at the flagpole' gatherings. Of students discouraged from choosing a religious figure when assigned to write about a hero."
"It makes them a target," Baxley said of the current education policy environment. If the bill becomes law he said, it would clarify what is allowed and ensure that school districts don't directly or indirectly dampen individual rights in the name of avoiding controversy.
Advocacy group Florida Citizens for Science, which pushed for state science standards that required the teaching of evolution, said the bills could spell trouble for science education in Florida's public schools.
"This bill is not strictly an anti-science or creationist one, but it certainly can be used for those purposes if signed into law as is," the group wrote on its blog.
The bills in both chambers have been assigned to committees and should be up for review after the Florida legislative session starts on March 7.
According to her website, Daniels was once the fastest female sprinter in junior college in the nation. She later spiraled into a life on the streets where she began taking drugs and would eventually get involved in prostitution. She changed her life with God's help. Her testimony can be seen below.
Baxley is the former head of the Christian Coalition of Florida.