Denzel Washington: 'I'm in the Service Business Now ... I'm Here to Serve God' (Watch)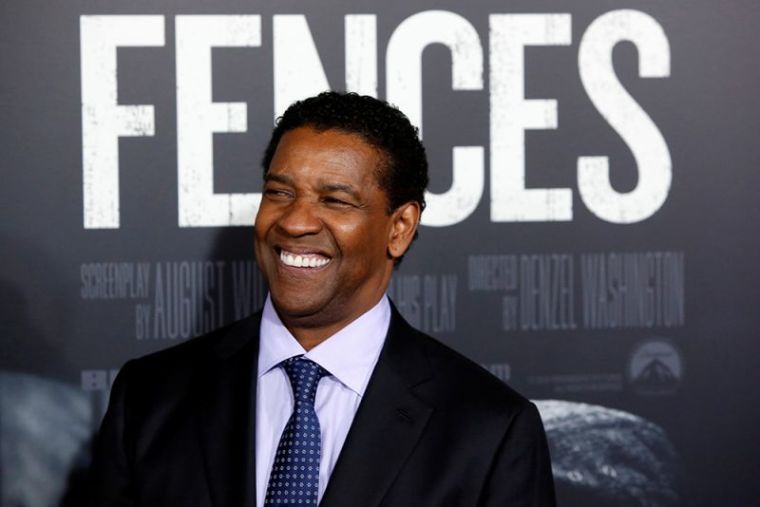 Denzel Washington says he identifies himself as something more than just a two-time Academy Award-winning actor. The star of the new film "Fences" is making it known that he is a servant of God.
In an interview with Bishop T.D. Jakes on his daytime talk show last week, Washington explained why, at this point in his career, he's focusing on serving others. 
"I'm in the service business now, I'm fine. I've done well," Washington said on the "TD Jakes Show." "I don't need any watches and all of that. So I'm here to serve God, here to serve my family."
Jakes expressed excitement that Washington knew who he was and had watched his sermons online from The Potter's House megachurch in Dallas, Texas.
"One of your sermons you talked about was the enemy is the inner me. And I've kept that," Washington told Jakes, citing an example of how he has been impacted by the senior pastor. 
The actor is the son of a former pastor of the Church of God in Christ. Last year, he spoke at the annual COGIC "We Care" Charity Banquet in St. Louis, Missouri, about honoring God with gratitude.
"Give thanks for blessings every day. Every day. Embrace gratitude. Encourage others. It is impossible to be grateful and hateful at the same time," the member of the West Angeles Church of God in Christ said in his speech before praying for others to have a similar spirit of gratitude.
"I pray that you put your slippers way under your bed at night, so that when you wake in the morning you have to start on your knees to find them. And while you're down there, say 'thank you.'"
At the event, Washington went on to reveal that God has been at the center of his life, even when the actor was not faithful.
"There's never been a time where God didn't direct, protect, and correct me," he said. "There may have been times where I was less than faithful to him, but he had faith in me."
In a previous interviw with GQ magazine, Washington spoke about experiencing the Holy Spirit in a life changing event.
"That was 30 years ago, at the church I still attend. The minister was preaching, 'Just let it go,'" Washington recalled in the 2012 interview. "I said, 'I'm going to go with it.' And I had this tremendous physical and spiritual experience."