Denzel Washington Tells Dillard University Grads to 'Put God First' in Everything You Do; 'If You Think You Want to Do What I've Done, Then Do What I've Done'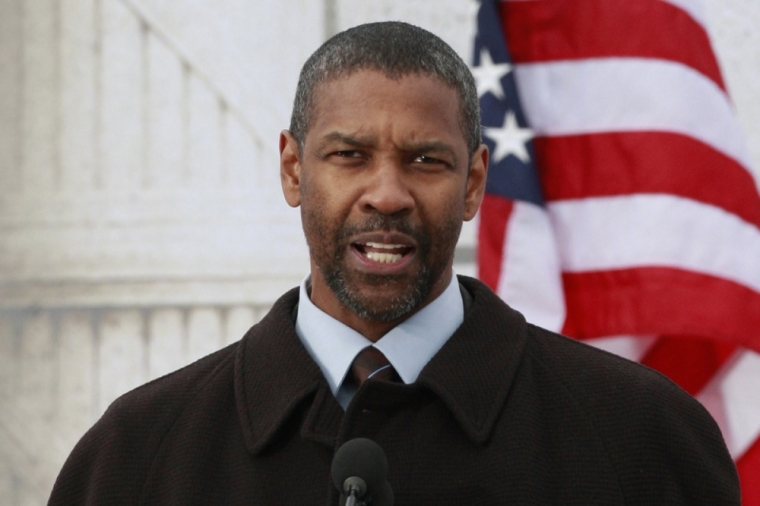 Speaking to graduates of Dillard University in New Orleans on Saturday, Academy Award-winning actor Denzel Washington advised those at the ceremony to "put God first" during his 10-minute commencement speech to the graduating class.
"Number one: put God first," said Washington, getting a loud ovation from those gathered. "Put God first in everything you do."
"Everything that you think you see in me and think that I have accomplished, everything that you think I have … everything that I have is by the grace of God. Understand that. It's a gift."
Washington also told those gathered at the graduation ceremony about how back in 1975 a woman at his mother's beauty parlor had predicted that he would travel the world and speak to millions of people.
"I've been protected, I've been directed, I've been corrected, I've kept God in my life and He's kept me humble," continued Washington.
"I didn't always stick with Him but He always stuck with me. So stick with Him in everything you do. If you think you want to do what you think I've done, then do what I've done."
The son of a Pentecostal minister, Washington has been public about his religious beliefs, including controversy in 2012 over allegedly claiming atheists are sociopaths.
That year, Washington had described his effort to capture the villainous nature of a character he was playing in the movie "Safe House."
"I think he is a sociopath. I think he doesn't have a conscience. I think he's an atheist and a murderer and a liar," said Washington to the publication Screen Slam, "Perfect material for a CIA agent."
In addition to the remarks given, Dillard University presented Washington with an honorary doctorate of humane letters.