Denzel Washington Surprises Chicago Fans, Calls Himself a 'Regular God-Fearing Man' (Watch)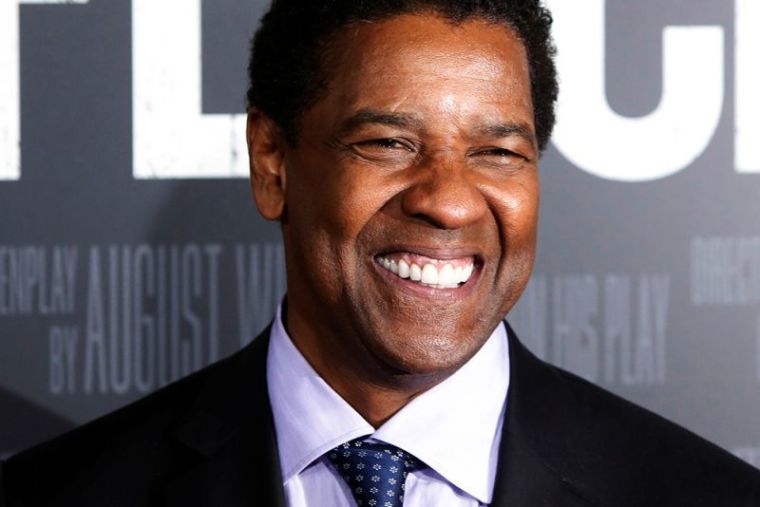 Denzel Washington reaffirmed that he is a God-fearing man when surprising some fans in Chicago who were in awe of how humble the actor is.
Washington, the 62-year-old Academy Award winning actor, was in Chicago on Saturday looking to find the city's famous Leon's Bar-B-Q. When the actor and director saw some people outside in a neighborhood that he was passing through, he decided to engage in a conversation.
The group of people that gathered in the Chicago neighborhood let Washington know that an 86-year-old fan of his, named Juanita Hubbard, was inside her home. Washington decided to pay her a visit.
"I saw this tall, handsome young man walk up on steps," Hubbard told told ABC7 when recounting the event. "I said, 'Dear God, my blessing has been answered.'"
Washington traded stories with the group of people that gathered at the home, revealing that he spent some of his childhood visiting family in the city. After trading jokes and reciting lines from his hit film "Training Day," one man asked the actor if he knew how important he is.
"We look up to you. You're a black statesman," the man told Washington.
However, the actor humbly referred to himself as "regular folk."
"I'm a God-fearing man who was raised right," he told the people that gathered. "I did a lot of wrong. But I got it together."
Washington has made it clear that he finds the concept of being a celebrity overrated.
"My father worked 50 years for the water department, he was also a minister and he worked three jobs all the time," Washington previously told the press. "He made it, he was successful. Celebrity is really overrated — we don't want anything to do with celebrity. I am an actor."
More than an accomplished actor, Washington previously told Bishop T.D. Jakes that he was looking to be a servant of God.
"I'm in the service business now, I'm fine. I've done well," Washington previously said on the "T.D. Jakes Show." "I don't need any watches and all of that. So I'm here to serve God, here to serve my family."