Department of Justice Vows to Protect Mt. Soledad Cross and War Memorial in California
Lawyers for the Department of Justice recently announced that they are willing to legally defend the long-debated, giant cross atop a war memorial in Southern California, saying they find the cross to be an "appropriate" structure and not a violation of the separation of church and state.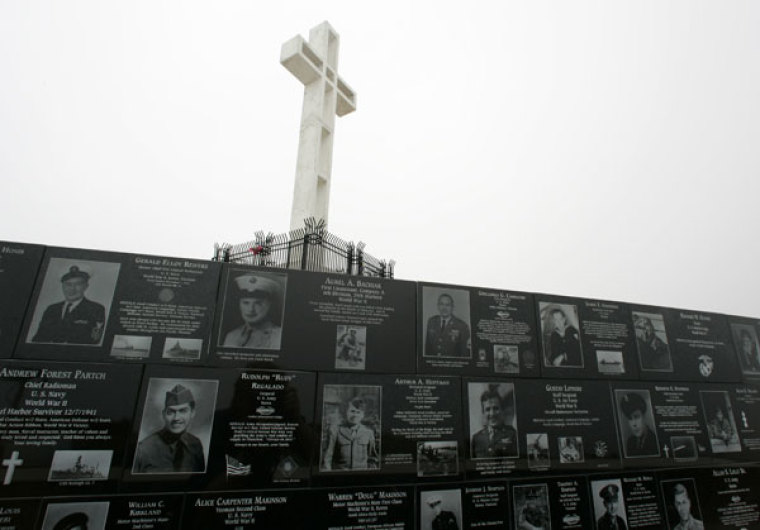 A brief filed in the Supreme Court earlier this month by Solicitor General Donald B. Verrilli Jr. said the "United States remains fully committed to preserving the Mount Soledad cross as an appropriate memorial to our nation's veterans." The 43-foot war memorial cross was erected on Mount Soledad in San Diego, Calif. in 1954 as a memorial to all war veterans, although it was later converted to distinctly memorialize veterans from the Korean War.
Along with stating that the Mount Soledad Cross does not violate the Constitution's requirement for a separation of church and state, Verrilli also wrote in his brief that the 9th U.S. Circuit Court of Appeals should be given time to reverse its previous ruling on the cross, instead of the cross case immediately being considered by the Supreme Court. The Mt. Soledad Memorial Association recently requested to leap-frog the appeals process and have their case heard by the U.S. Supreme Court.
This request came after a judge upheld a ruling by the 9th U.S. Circuit Court of Appeals that determined the cross' presence to be unconstitutional. Verrilli said in his brief that instead of the case going straight to the Supreme Court, the 9th Circuit should be given "additional time for reflection" on their "wrong" ruling, and be allowed to reverse their decision.
The Mount Soledad cross has been embroiled in controversy since 1989, when the memorial's constitutionality was legally challenged. The cross has been challenged multiple times since then, and one of the reasons the Mt. Soledad Memorial Association wanted the case pushed to the Supreme Court was to find finality on the issue.
Verrilli wrote in his brief that the case should be reconsidered by the 9th Circuit Court of Appeals because there is no urgency in the cross being removed. This is because a judge in 2013 granted a stay in the 9th Circuit Court of Appeals' ruling.
"So long as the stay remains in place, this case can proceed along the usual procedural course without causing immediate harm to the public interest," Verrilli wrote.